ALAN LONGMUIR STREET NAME.
This petition has been started, because I think Edinburgh City Council should honour the late Alan Longmuir,founder member of Edinburgh band,the Bay City Rollers,with lasting recognition,by dedicating a street/lane/avenue in his honour.Alan Longmuir Street/Lane/Avenue would be a fitting tribute to the man who started the worldwide music phenomenon, Bay City Rollers.
As can be seen in the attached photograph,Liverpool have honoured their famous Sons by dedicating in this way(not to mention two statues!).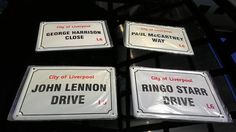 Sign this Petition
By signing, I authorize NEIL FISHER. to hand over my signature to those who have power on this issue.