Albertans: Tell Jason Kenney To Resign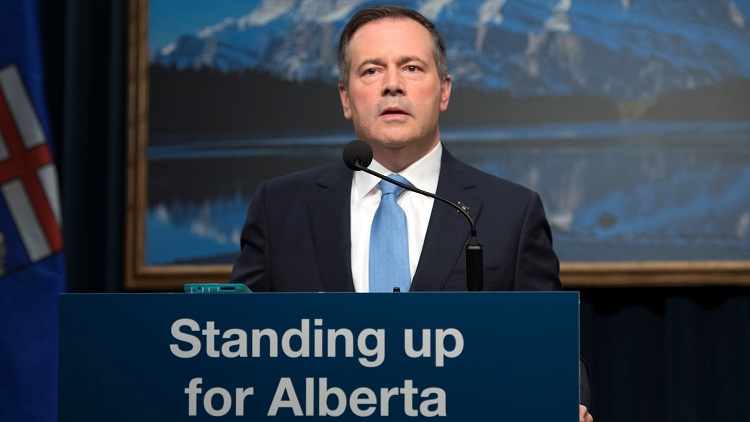 This is a non-partisan call to all concerned Albertans for the resignation of Jason Kenney as premier of this province. Don't let the slogan on the sign fool you! He is not "standing up for Alberta"! Albertans are!
Jason Kenney has shown he is unwilling or incapable of doing what it takes to be a provincial premier. He has failed Albertans on many of his election platform promises including: Education, Healthcare, Employment, Parks & Recreation, Environment. He has given billions to the oil & gas corporations and reduced corporate taxes in the name of job stimulation! Clearly that strategy did not and will not work. The results were lay-offs in the oil & gas sector, not growth and a record deficit! He lays blame on others rather than accept responsibility for his actions or inactions! He throws out divisive rants rather than decisive, thoughtful propositions.
On the pandemic front, which is front and center for all concerned, Jason Kenney and his caucus have shown total disregard and contempt for the healthcare workers and doctors who have relentlessly pleaded for this government to listen to their suggestions and to take necessary actions now! His plan is to "ask" Albertans to please follow covid19 protocols. Like the parent who continually warns the misbehaving kids to "knock it off or there will be consequences" and then does nothing! That is Unacceptable!
We have seen three consecutive record setting days, beating out Ontario who has over three times the population of Alberta. All of Albertans are suffering the consequences of this inaction! Jason Kenney has failed the majority of Albertans who have faithfully followed the suggested protocols, only to be abandoned by his  lack of leadership. He Has No Plan! Jason Kenney Must Resign Now!
Sign this Petition
By signing, I authorize Average Albertan to hand over the information I provide on this form to those who have power on this issue.