Be its voice... No excuse for animal abuse!
We, the undersigned, believe that failing to address animal cruelty simply gives the green light for others to commit similar acts and promotes deviant behavior towards animals.
Fact: a very troubling video, showing a live cow moose being dragged behind a truck in the Killarney area was filmed on Sept. 28, 2019, then posted online. The suffering that this animal endured was needless and cruel. The person submitting the video wished that those responsible for this blatant act of cruelty to an animal, be prosecuted.
Because we are concerned that all animals, sentient beings, be treated humanely, we are outraged at this barbaric act and we believe that authorities should seriously reprehend these people: no punishment will be too severe.
It is stated in the article published on Sudbury.com (October 7, 2019), that this case has been drawn to the attention of Natural Resources officers.
We want to ensure that punishment will be inflicted, reflecting the severity of this cowardly act.  We believe that we are not alone in wanting this to be. 
Sudbury Local News article published on October 7, 2019: Ministry investigating disturbing moose incident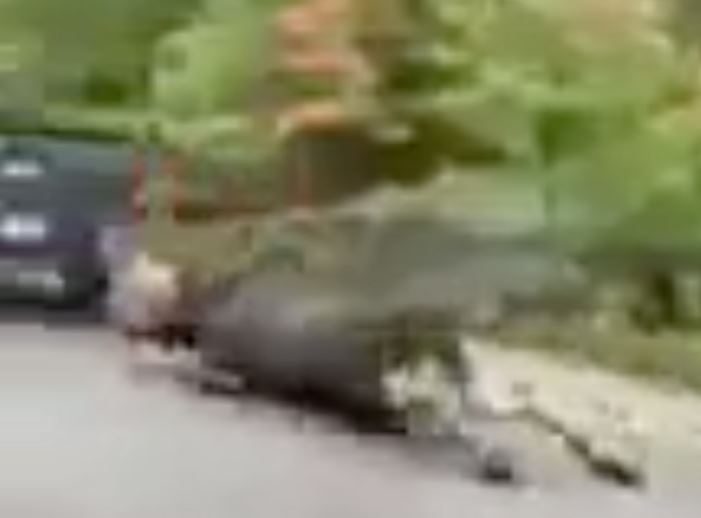 Sign this Petition
By signing, I authorize Local Animal Rights Activists to hand over my signature to those who have power on this issue.