DRT Oshawa Stop the Changes to the 407 Ritson Bus Route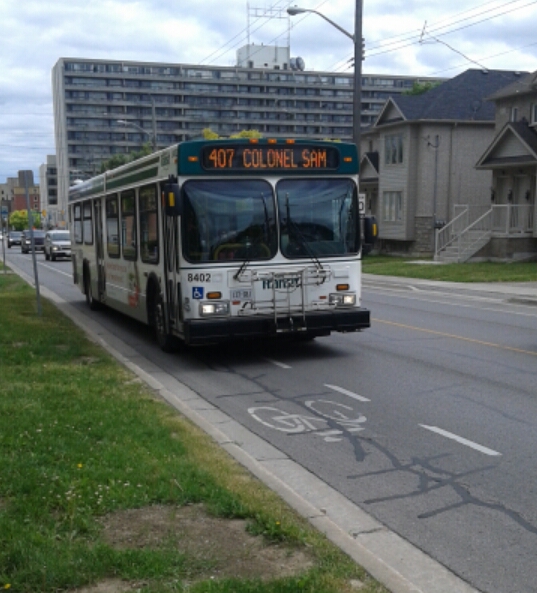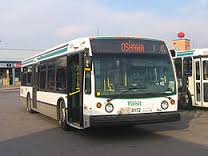 EFFECTIVE JUNE 27TH, 2016, THE 407 RITSON BUS STOPS BETWEEN BOND ST AND ADELAIDE AVE (NORTH AND SOUTH BOUND) WILL NO LONGER BE AVAILABLE AS THE DRT HAS DECIDED TO CHANGE THE ROUTE. IT WILL NOW BE TRAVELLING UP SIMCOE ST TO KING AND EAST ON KING TO RITSON. RESIDENTS WILL BE REQUIRED TO WALK TO THE NEAREST BUS STOPS AT KING AND MARY OR AT RITSON AND ADELAIDE TO CATCH THE 407 RITSON BUS.

For the residents of my area (Mary St south of Adelaide) these changes are, for the most part, completely unacceptable. My building (New Hope Non-Profit Dwellings at 139 Mary St N) houses many tenants who are seniors and also people with disabilities. DRT has announced that they've added 2,000 hours to their specialized transit services. What they DON'T tell you is that clients have to book their rides a few days in advance and that people don't always qualify to use their services in the first place. Also living in our area are O'Neill High School students, college students, workers and Mary St Public School students.
We depend on the 407 Ritson running on its current route, which has been running for many years, offering the people a safe and convenient service. When New Hope Dwellings first opened in 1992, the residents prevailed upon Oshawa Transit (as it was at the time) to have the bus stop placed in front of the building. Seniors and people with disabilities will now be forced to walk to King and Mary or to Ritson and Adelaide to catch the 407 Ritson. The O'Neill High School students will be forced to place an extra burden on the 401 Simcoe North bus route or walk to catch the new bus route at Ritson and Adelaide. In the winter it will be a longer walk in freezing conditions, ice and snow. People use this bus route to attend medical appointments, shop, etc.These changes will especially affect seniors, people with disabilities and parents with small children. Again, in winter thsese walks are longer and, for the most part, will be impossible for many in freezing conditions, ice and snow. As well DRT, by making these changes, is putting public safety at risk by forcing people to travel greater distances in the dark, to catch a bus or to get home. This bus has been travelling a safe and convenient route for many years.

Durham Region Transit has been advised that this isn't acceptable to the residents. Many complaints have been brought to their attention, but no action has been taken. This changed bus route has no logic and will not be accepted by the people. We need to take stronger action against DRT concerning their decision regarding the 407 Ritson bus. Please sign this petition, and let us begin.
Announcement from the administrator of this website

We have closed this petition and we have removed signatories' personal information.

European Union's General Data Protection Regulation (GDPR) requires a legitimate reason for storing personal information and that the information be stored for the shortest time possible.