Freedom for Sherwani and his friends - "vrijheid voor Sherwani en andere journalisten & activisten in Iraaks-Koerdistan"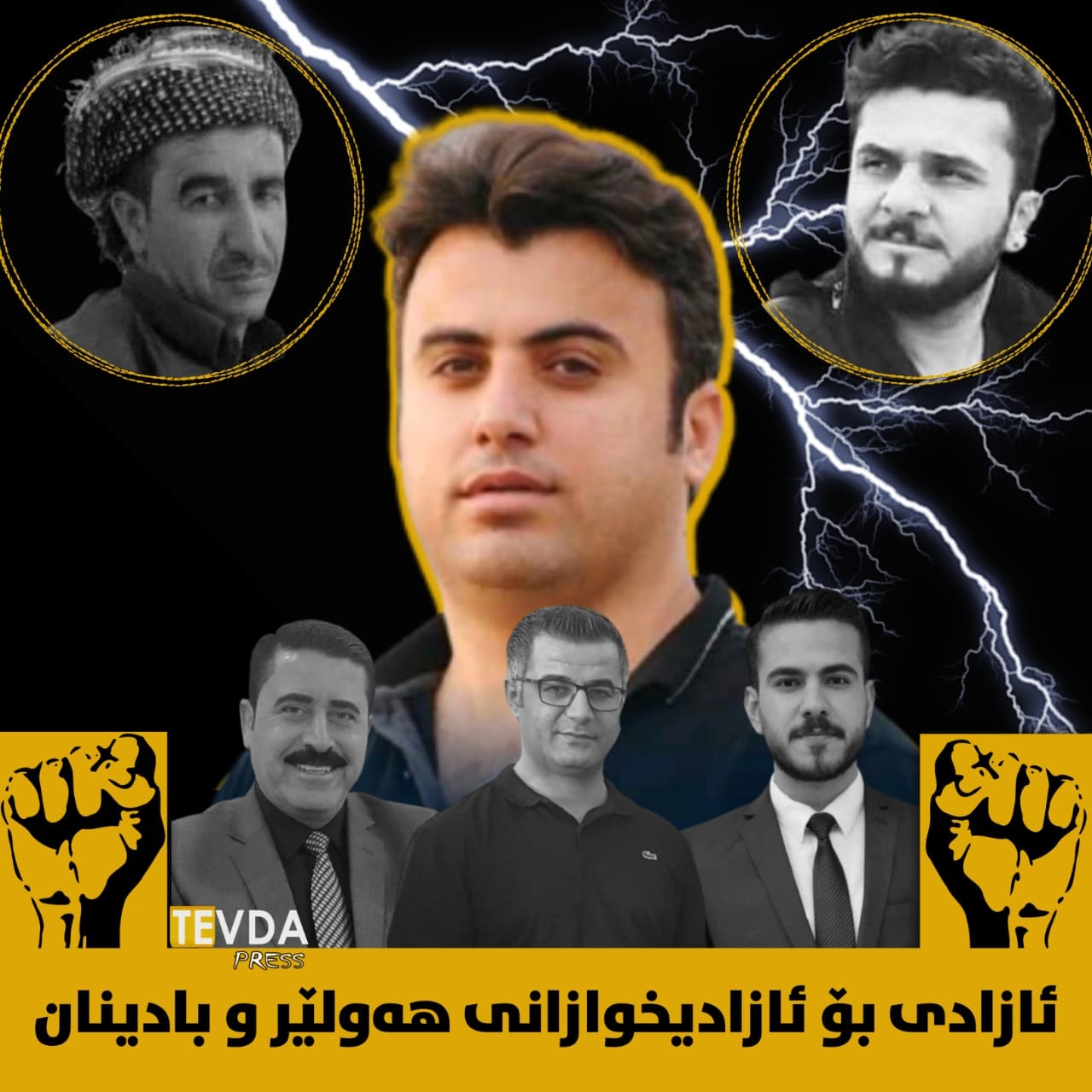 English below

Op 1991 heeft de bevolking van Iraaks - Koerdistan de regering van de Ba'ath partij van Saddam Hossein ten val gebracht door een opstand. De val van de Ba'ath - regering in Koerdistan veroorzaakte een machtsvacuüm in de Koerdische regio van Irak (KRI). De Democratische Partij van Koerdistan (KDP) en de Patriottische Unie van Koerdistan (PUK) hebben misbruik gemaakt van dit machtsvacuüm en door hun milities hebben ze hun eigen heerschappij opgelegd in KRI die de regio verdeelde in hun respectievelijke controledomeinen.
De afgelopen 30 jaar hebben deze 2 partijen tegen de wil van de bevolking van Koerdistan geregeerd. Gedurende die lange 30 jaar heeft de bevolking van Koerdistan te maken gehad met corruptie, burgeroorlog, terreur en het onderdrukken van kritische en vrije meningsuiting die positieve verandering en hervorming eisten.
Journalisten en andere intellectuelen werden het doelwit van deze ondemocratische, corrupte en door milities gesteunde heerschappij van (KDP) en (PUK) in Koerdistan.
Journalisten worden altijd bedreigd met moord, intimidatie, arrestatie en bedreiging tot uitzetting naar het buitenland.
Alleen al in de afgelopen maand werden tientallen journalisten en activisten gearresteerd in de gebieden die onder controle stonden van het familiale bewind van de KDP. Die activisten worden vastgehouden zonder juridische rechtvaardiging of een bevel van de rechtbank.
In haar laatste poging om kritische stemmen in Koerdistan het zwijgen op te leggen, heeft KDP op 07/10/2020 voor de 4de keer journalist Sherwan Sherwani ontvoerd vanuit zijn huis in Erbil. Sherwani werd ontvoerd door een gemaskerde militie. Ze hebben al zijn media-apparatuur en journalistiek materiaal in beslag genomen. Onder die mediamaterialen van Sherwani waren de mobiele telefoon, de computer van hemzelf en die van zijn vrouw, de hardware van de beveiligingscamera's van zijn huis en die van aangrenzende huizen en gebouwen. Ook hebben ze zelfs zijn notitieboeken en zijn agendaboek in beslag genomen. De gemaskerde militie ontvoerde Sherwani met geweld uit zijn huis voor de ogen van zijn vrouw en zijn 2 jonge kinderen. Ze gebruikten daarbij zes veiligheidsvoertuigen met verduisterd glas. Geen enkel lid van de milities die Sherwani had ontvoerd, had zich bij zijn familie geïdentificeerd.
Wij, als voorstanders van vrije meningsuiting en democratie, roepen jullie op om samen met ons de autoriteiten in Koerdistan te vragen de verblijfplaats van Sherwan Sherwani bekend te maken. We pleiten er ook voor dat jullie je aansluit bij onze strijd om druk uitoefenen op de autoriteiten in de regionale regering van Iraaks -Koerdistan om Sherwan Sherwani en al die andere journalisten & activisten die zijn gearresteerd vrij te laten krijgen.


English:

A campaign in support of free speech in Kurdistan
To:
Human right organisations and supporters of freedom of speech
Embassies and consulates of the countries supporting freedom and democracy
Parliaments and political parties in countries supporting democracy and freedoms
All individuals and groups supporting freedoms and human rights

Following the weakening of the Baath rule in Iraq, the people of Kurdistan were able to free all towns and cities of Kurdistan from the oppressive grip of Saddam Hussein regime. The fall of the Baath government in Kurdistan created a power vacuum in the Kurdistan Region of Iraq (KRI). The lords of war in Kurdistan Democratic Party (KDP) and Patriotic Union of Kurdistan (PUK) were able to abuse this power vacuum and impose a militia-backed rule in KRI dividing the region into their respective areas of control. Those war lords and their militias have ruled the KRI against the wills of the people of Kurdistan for the last 30 years. Over those long 30 years, the people of Kurdistan experienced corruption, civil war, terror and suppressing critical and free voices demanding change and reform. Journalists and other intellectuals were targeted aggressively by this undemocratic, corrupt, clan-based and militia-backed rule in Kurdistan.
Journalists are always under the threat of assassination, harassment, arrest and expelling to outside of the country.
In the last month alone, tens of journalists and activists were arrested in the areas under the control of the family-based rule of KDP. Those activists are detained with no legal justifications or warrants.
In its latest efforts to silence critical voices in Kurdistan, the rulers of Kurdistan kidnapped for the fourth time the journalist Sherwan Sherwani from his house in Erbil on 07/10/2020. Mr Sherwani was kidnapped by a masked militia who also confiscated all of his media equipment and journalism materials. Among the equipment that the masked force confiscated were Mr Sherwani's mobile phone, his personal and wife's computer, the hardware of his home's security cameras as well as those of neighbouring houses and premises. The masked militia forcefully kidnapped Sherwan from his home under the watch of his wife and very young children.In the process, they used six security vehicles with obscured glass. No member of the force that kidnapped Sherwan had identified themselves to his family.
We as supporters of freedom of speech and democracy, call on you to demand with us on the authorities in Kurdistan to declare the whereabouts of Sherwan Sherwani. We also plea that you join in putting pressure on the authorities in Kurdistan Regional Government to release Sherwan and all of those journalists and activists who are unlawfully arrested and detained.