Germiston Lake Events & Functions
We, the residents of Germiston, Wards 35, 36, 37 and 39, hereby petition the MMC Dorah Mlambo of Community Services and MMC Vivienne Chauke of Community Safety to consider the residents in the Germiston Lake area, when approving functions at the Germiston Lake. Weekend after weekend we, as residents, are subject to functions / parties with loud music that continue until the early hours of the morning. The traffic and noise bylaws should be enforced by the EMPD at every function that is taking place after hours. The noise levels and function hours extend well over the levels as stipulated by the by-laws. We, the residents, also demand that we get informed well in advance of functions with large crowds and what the traffic arrangements and function hours are. We hereby request that the Council monitor these functions to ensure that noise levels and function hours are within the agreement between Council and the Event organisers; and that the lake and surrounding is cleaned by the organisers and not left in the condition that it is.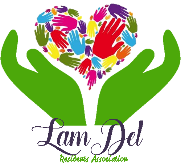 Disclaimer: All your personal information will not be sold, donated or handed over by any means to third parties except to be kept by the Councillor for databases purposes and given to council for the Petitions Committee's perusal. 
Note: To NOT show your personal details in public click on the No box when asked to show your info to the public. Your signature will still be valid.
The signee's ID number is required to prevent duplication of signatures. 
| | |
| --- | --- |
| | The author of this petition has closed this petition. |