GOOD GOLD FOR OLYMPIC MEDALS
As athletes and sports enthusiasts who love winning, it is our opinion that gold mining makes too many people lose their livelihoods. Gold miners are forced to deal with distressing conditions, violence, disease and exploitation.  
Many people believe that slavery in goldmines is on the way out. Unfortunately, nothing could be further from the truth. The miners who extract gold for Olympic medals, amongst other things, deliver a top performance with hardly any reward. The gold industry is one of the riskiest forced labour sectors in the world today.  
But there is good news, too! Today, "Good Gold" is available. This comes with an official label, certifying it has been mined in an ecological and human-friendly manner.  
For us athletes and sports lovers, winning fairly is more important than anything else. It wouldn't be right if one person's best award came at cost to another's well-being.  
That's why we are asking the Olympic Committee to ban the use of 'bad gold' for Olympic medals and choose "Good Gold" instead - so that winning gold doesn't mean anyone has to lose. Friendship, sportsmanship, glory, honour and peace: that's what the Olympic spirit is all about, and this should include the products they support.   
Our goal? Medals made from "Good Gold" at the 2016 Olympic games in Rio de Janeiro.  
Support this campaign and sign the petition.  
The following Dutch gold medallists have already signed the petition! Nicolien Sauerbreij (Olympic snowboarding champion), Hans van Breukelen (goalkeeper of the Dutch national team, European Cup champion), Mark Huizinga (Olympic judo champion), Hein Vergeer (former top skater), Maartje Paumen (Olympic hockey champion), Robin van Galen (water polo women's team coach, Olympic champion), Esther Vergeer (Paralympic wheelchair tennis champion), Gerard Kemkers (skating coach of several gold winners), Ron Zwerver (Olympic volleyball champion) and Bas van de Goor (Olympic volleyball champion).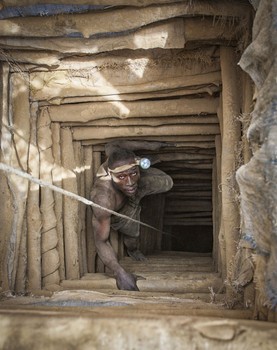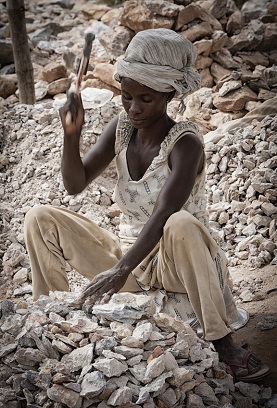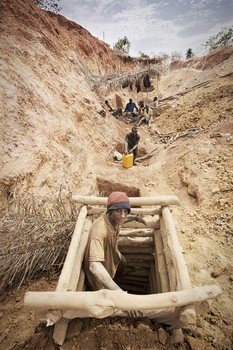 Sign this Petition
By signing, I authorize Solidaridad to hand over my signature to those who have power on this issue.