Petition regarding the constant power outages affecting Alberton
We the residents of Alberton, City of Ekurhuleni Metropolitan Municipality, have had to endure numerous power outages on a regular basis. 
The Metro does not seem to be able to handle the situation and plan accordingly. We cannot accept the excuses that the Metro keeps on providing for these outages. 
We call upon the Portfolio Committee of COGTA to investigate the high number of outages and to instruct the Metro to appoint external engineers to do a thorough assessment on the cause of these outages and for the Metro to report to the portfolio committee with the findings and make these findings public. 
We furthermore call on the Minister of COGTA to instruct the Metro to undertake to upgrade the electricity supply and to fill the funded vacant positions as a matter of urgency. 
Recommendations from the external engineers should be complied with within 60 days of the release of the final report.
Disclaimer: All your personal information will not be sold, donated or handed over by any means to third parties except to be kept by the Councillor for databasis purposes and given to council for the Petitions Committee's perusal. Note: To NOT show your personal details in public click on the No box when asked to show your info to the public. Your signature will still be valid. The signee's ID number is required to prevent duplication of signatures.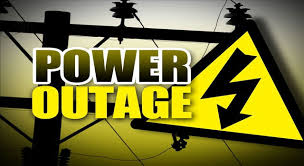 Sign this Petition
By signing, I authorize Cllr Tiaan Kotzé DA Ward 37 Alderman Bruna Haipel DA Ward 106 Cllr Marina Van Wyk DA Ward 94 Cllr Malcolm Maifala DA Ward 38 to hand over my signature to those who have power on this issue.