Petition to Support the Motion of No Confidence in the Executive Mayor, Cllr Mzwandile Masina
The Democratic Alliance (DA) in Ekurhuleni has submitted a motion of no confidence in the Executive Mayor, Cllr Mzwandile Masina, following the mass collapse of almost every level of service delivery.
The debate is set take place at an Extra-Ordinary Council meeting on the 25th of October 2018.
The DA has been raising the plight of service delivery issues affecting the communities throughout the metro. From crisis to crisis, the ANC-led coalition continues to act irresponsibly and recklessly. Placing its own agenda ahead of those communities in Ekurhuleni who rely on the metro. The vulnerable have been the most affected, not only at a national level where the governing party continue to stumble on but at a local level too.
Residents of Ekurhuleni continue to protest against Cllr Masina's led administration, demanding jobs, housing and service delivery. This clearly shows that residents have had enough. Critical services are barely functioning, waste is piling up on the streets and our people are demanding change.
Ekurhuleni is in crisis and we need to act now before the industrial power hub of Africa is no more. Bad planning and poor governance have resulted in a non-functioning municipality where ratepayers are still expected to pay their monthly municipal account for services hardly rendered.
We say enough is enough. If you agree, please sign the petition.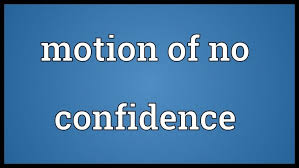 Disclaimer: All your personal information will not be sold, donated or handed over by any means to third parties except to be kept by the Councillor for databases purposes and given to council for the Petitions Committee's perusal. 
Note: To NOT show your personal details in public click on the No box when asked to show your info to the public. Your signature will still be valid.
The signee's ID number is required to prevent duplication of signatures. 
Sign this Petition
By signing, I authorize DA Ekurhuleni Caucus - Caucus Leader Cllr Phillip De Lange to hand over my signature to those who have power on this issue.