Petitioning to have Automotive Detailing formally recognized and designated as a "Red Seal" Trade.
Do you think that the skilled art of Automotive Detailing at the professional level should be formally recognized as a red seal trade by the ITA, Canada's Industry Training Authority. They doesn't even list it...did you know that among some of the recognizable Red Seal Trades like Automotive Repair Technician, Automotive Body Repair Technician, Automotive Painter/Refinisher are often unrecognized trades such as Hairdressers? All have been established as a red seal trade? Why not Professional Automotive Detailing?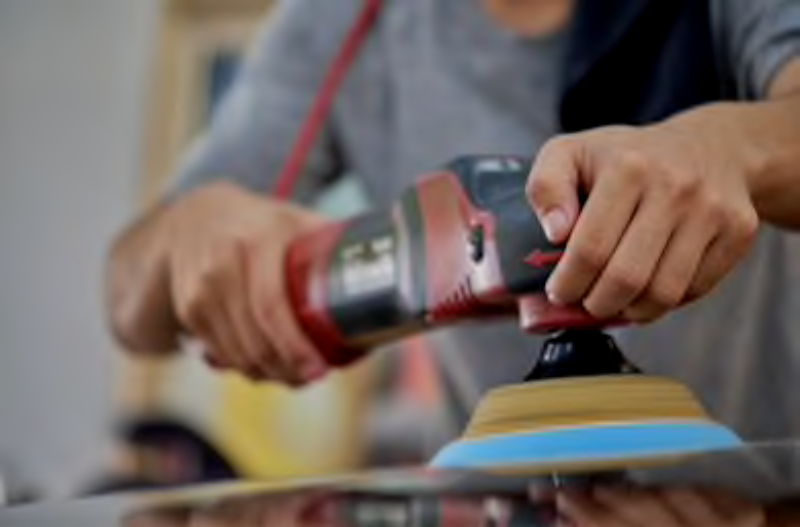 I have experienced the aspects of this skilled craft for over 24 years, and I absolutely can justify why it should be formally recognized as a Red Seal Trade.
From the beginning there has always been a lot of ignorance regarding automotive detailing, and how skilled you must be to perform it well. Detailing isn't just washing and vacuuming a car. It actually shares likeness to many trades like autobody and refinishing, customization and restoration. Especially regarding skills like wet sanding, compounding, polishing & finishing. Utilizing various tools like high speed rotary, dual action & micro polishers in various sizes and throws 21,15,12,8 etc. Novice Detailers frequently cause costly damage to painted panels or trims while they learn to polish, handling these machines correctly and pushing their boundaries to achieve the desired results. This happens with decreasing frequency as you gain experience, and learn of new tools like ultrasonic paint depth indicator gauges ~ which can tell you how thick the clear coat layer is atop the base coat of the finish so you can establish a margin of safety.
There are abundance's of dangerous chemicals used throughout the detailing process, that can just as quickly harm the user, as they can damage the vehicle. Often high in PH, Corrosive, or Caustic - product knowledge and personal safety practices are paramount considerations.
Vinyl, Paint protection film, and Tint require near surgically clean environments for quality application. Complex plotting machines and advanced softwares cut these films to precise and exacting accuracy. The installer must maneuver and manipulate these delicate films while installing them to the various often complex forms of a vehicle.
Ceramic Coating ~ today's protection of the future! Is not for the novice. Only when you have mastered paint corrective procedures and proper cleanup preparation can you endeavour in the application of these advanced surface care products. Acquiring the appropriate knowledge through extensive research and proper hands-on training is a must! Specialized Infared Curing is used to accelerate the curing times. There are many manufacturers now with hundreds of different variations to these formulations. The main differences are the basic composition formulas of SiO2(silicon dioxide) SiC (silicon carbide) and TiO2 (titanium dioxide). These coatings come in semi permanent 1-3yr, and permanent 5-10yr versions. They form a crystal clear, deep and luxurious, very hard 7-10H protective layer to the finish, with enhanced self cleaning and hydrophobic properties. If applied incorrectly they can etch into plastics, or create high spots which can ruin the finish permanently unless you know how to avoid them, or correct them.
Needless to say, a red seal automotive technician is: just as likely to cause irreversible and very expensive damage to a car trying to wet sand, rotary polish, or utilize certain chemicals in the wrong manor, as a detailer is: to try diagnosing or performing engine repair. Either way, in the wrong hands a vehicle can quickly become rendered a total loss.
It's time to claim recognition by Industry for these skills and have Professional Automotive Detailing added as a red seal trade in the Automotive sector.

Sign this Petition
By signing, I authorize Andrew O'Keeffe - Detail Operations Manager GAIN Group to hand over my signature to those who have power on this issue.