Regulation for the Department of Human Services child welfare agencies in their investigations against parents. Parents constitutional rights protected & enforced.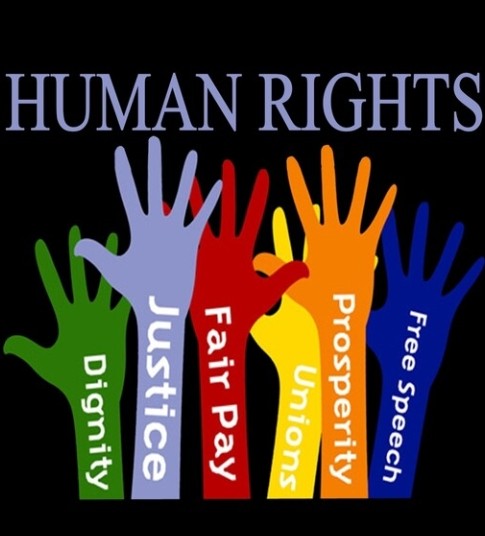 SIGN PETITION THEN PLEASE CONFIRM YOUR SIGNATURE THROUGH EMAIL CONFIRMATION.
 The Department of Human Services child welfare agencies court order jurisdiction gives law enforcement/ The department of human services child welfare investigators regulation and the legal right to commit human rights violation against families and parents (reported, lied on, rumored against) core life actions ("We hold these truths to be self-evident, that all men are created equal, that they are endowed by their Creator with certain unalienable Rights, that among these are Life, Liberty and the pursuit of Happiness.") that live in urban communities of minorities such as the city of Philadelphia. Families that are pushed under investigation (by particular set of requirements) implemented through means of excessive force and manipulation of a low probable cause standards by the Department of Human Services child welfare investigators. The Department of Human Services child welfare investigators utilize reports made to implement domestic terroristic assaults and Violation of 14th and 4th amendment rights against parents. These action implemented in the Department of Human services child welfare investigations include Gangs like harassment and stalking (Title 18 crimes and offenses section 2709) . In the Department of Human Services Child welfare investigation parents personal information is then utilized  daily and also used for the creation of informant/ covert relationships (new,old and significant-boyfriend/ girlfriend)  this process also includes (in my situation) the stereotyping of black women and families and thier subjection and submission to black directing targeted covert activies through these covet significant others.Also these investigations implement FCC's assured law in surveillance to assure absolute surveillance of all digital devices (CALEA,
https://www.eff.org/issues/calea
). These actions also included third party in residential leasing , which means unlimited access to personal belongings, etc.. Creating 24 hour Surveillance clearances situation for families, which is then scaled over into municipal court proceedings. Employment involvement such as association, interrelation, interference, sabotation with Pennsylvania's "at will" (In Pennsylvania (like a number of other states), workers will generally be considered to be "at will" employees unless they have an employment contract or statutory right that provides otherwise. An employer may terminate the services of an "at will" employee, with or without cause, at any time — as long as an employee is not let go for an unlawful purpose, such as age or racial discrimination. Conversely, "at will" employees have a similar right to resign their employment, for any reason (or no reason at all), at any time.)(
https://dced.pa.gov/business-assistance/international/trade/labor-workforce/
) employment law for secure wreck of employment and optimum covert agent surveillance activity. Targeting and attacking family by via policy. These actions are also implemented by marginalizing and utilizing communities establishments and organizations, turning our communities into a hub for criminalization. These action emphasize the process of a modern day segregation of laws and regulation implemented only on populations of families in urban communities of minorities.
 Other states such as the state of New York Legislators collaborations have already created Legislative bill S7553 that would force The Department of Human Services child welfare agencies to legal notify parents of The Department of Human Services investigation. A procedure by stating with in 1st encounters with parents their Miranda Rights...(anything you say will be used against you a court of law) Notifying parents the severity of the Department of Human Services investigations and actions towards parents. Informing parents that some form of action is about take place against these reported parents to give these parents the option to seek legal counsel.
Parents and families in urban communities of minorities structures are horribly effected by the lawlessness, lack of regulation and the lack of protection/implementation of constitutional rights and the violations that this organization commit ( The Department of Human Services child welfare Agencies ). Ask Pennsylvania legislators to Protect the quality of parents' lives reported to the Department of Human Services child welfare agencies by bringing laws; legislative bill S7553 and or the language of Legislative bill S7553 in a duplicate bill to the state of Pennsylvania and also to the city of Philadelphia to protect the state of Pennsylvania families and the city of Philadelphia families from intrusion, Violation of parents 14th and 4th amendment rights, and actual assaults against parents privacy and Pennsylvania code offenses. After the Department of Human Services obtains a court order concerning you or your family the Department of Human Services is able to utilize your community and community organizations in tactic for their investigation against you and your family which can be based upon hearsay by reason of probable cause or reasonable suspicion situations all instigated and created by the Department of Human Services child welfare investigators (pushing the mentality used behind race-bathing or the super predator phenomenon) creating domestic terroristic tactics and opportunities to attack  families legally.
In my situation my daughter was taken away because of missed doctor's appointments, labeled as medical neglect my daughter was took into the care of and custody of the Department of Human Services Philadelphia she was then placed into a foster home where my daughter was left unattended and an antique dresser fell on my daughter's body which fractured her femur bone and my daughter was placed in a half body cast. The Department of Human Services did their own investigation and said that there was no neglect or child abuse involved or found legally. Also initially when I asked the surgeon at St Christopher's hospital for children the surgeon explain to me that what happened to my daughter was child abuse. This happen in 1998, she is now 26.
My third daughter was sexually assaulted  in the care of the Department of Human Services child welfare, (sexuality; protection over thier bodies and the fact that my two older teens were virgins into their early adulthood not driven by sexuality had been a conversation on rotation constantly which could have ment that I had some success in rasing children)as a part of the Department of Human Services child welfare agency investigation through the tactic of subjection and objection; she was directed on school grounds and exposed to this sexual encounter to rate her sexual experience then when dauther reported this situation to me, I reported it to the state child abuse line the situation was never investigationed but my daughter never being exposed to this type of sexual behavior was given counseling the school was never investigationed or charge for putting at risk (the fact is for this investigation the school was never informed of the report concerning the report sexual assault that was transpired and initiated thier on school grounds (the school system is a hub for the Department of Human Services child welfare investigators to initiate subjection and objection).This happen in 2020, she is now 14.
HELP BUILD AND PROTECT YOUR COMMUNITY-STAY INFORMED:
PLEASE SUBCRIBE TO MY INFORMAL VLOB LIKE CHANNEL ⬇️⬇️⬇️⬇️⬇️⬇️⬇️⬇️⬇️⬇️⬇️⬇️⬇️⬇️
SUBSCRIBE ✔️LIKE👍 AND LEARN ❓
JENNIFERE.MCDOWELLNOTIFICATIONS@GMAIL.COM
 PETITION DIRECTED TOWARDS
⬇️⬇️⬇️⬇️⬇️⬇️⬇️⬇️⬇️⬇️⬇️⬇️⬇️
Governor Tom Wolf
Senator Michelle Brooks
Senator Robert P. Casey Jr.
Senator Patrick J. Toomey
Electronic Frontier Foundation
United States Department of Health and Human Services
United States Department of State
United States Department of Housing and Urban Development
THE LUTHERAN SETTLEMENT HOUSE -
JANE ADDAMS PLACE SHELTER
State Board of Social Workers Marriage and Family Therapist and Professional Counselors
State Representative Jordan A Harris
State Representative Joanna E. McClinton
State Representative Donna Bullock
State Representative Derisha K Parker
Philadelphia City Councilwoman Darrell L Clarke
Philadelphia City Councilwoman Jamie Gauthier
Philadelphia City councilwoman Cindy Bass
The Disciplinary Board of the Supreme Court of Pennsylvania
Sign this Petition
By signing, I authorize Jennifer E. McDowell to hand over the information I provide on this form to those who have power on this issue.