Residents of Staniel Cay have NO OBJECTIONS to Mr. Kevin Doyle building his family residence pictured here.
  ·      Doyle has received all permits and authorisations from the Ministry of Works the Department of Environmental Planning and Protection and the Government of the Bahamas to build the eight (8) bedroom private family residence pictured below.   ·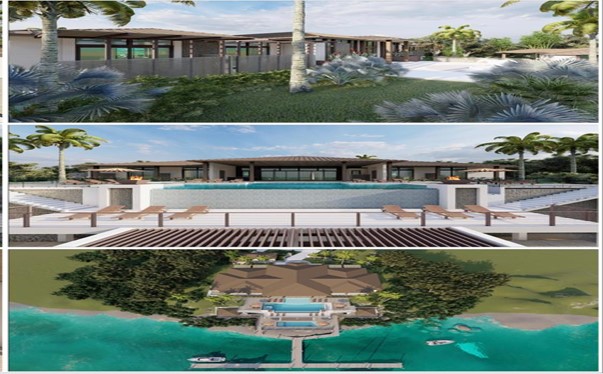 .     Construction of the Doyle family residence is being monitored by the Department of Environmental Planning and Protection with regular site visits since construction began. Construction is being done with all necessary protection to the environment and community in Staniel Cay.  
·     Doyle has been an upstanding resident of Staniel Cay and a businessman in the Exumas since 2018. He has contributed to the community's upliftment and continues to serve the community.  
·     Doyle's residence is a private family home, it is NOT A BOUTIQUE HOTEL. It is a large villa beautifully designed for his extended family's comfort in The Bahamas. There are at least 3 other private villas on Staniel Cay that are larger!
.   Doyle has NOT sought approval to build or operate a Hotel and Doyle will not be operating a Hotel in Staniel Cay Exuma. Anyone or anything that suggests this is happening is misleading!