SHL = hockeymördare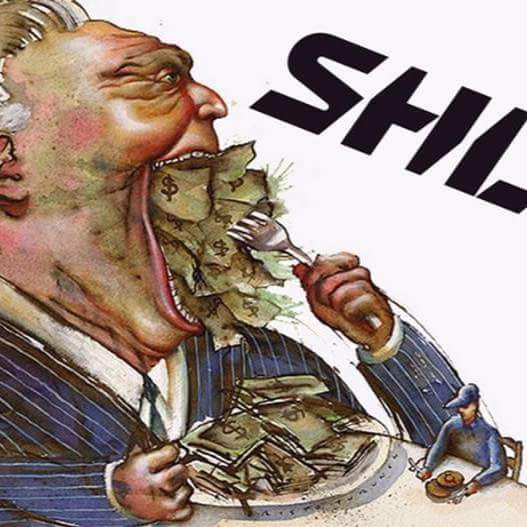 Namninsamling för oss som tycker att tv-pengarna från Cmore borde fördelas mera rättvist. Ca 45 miljoner kommer tilldelas varje SHL-klubb varje säsong i en tid framöver, medans de hockeyallsvenska lagen får ca 2,3 miljoner var.
Detta medför att hockeyallsvenska lag får svårare att mäta sig mot SHL-lag i ett kval i bäst av 7 matcher (som kvalet ser ut just nu). Redan nu är det stora skillnader mellan trupperna i SHL och hockeyallsvenskan och större skillnad kommer det att bli i.o.m detta avtal. Avtalet leder till att chanserna att gå upp till högsta serien minskar och därmed kommer intresset för hockeyallsvenskan att minska, och publiksifforna i hockeyallsvenskan kommer att sjunka. Vilket då gör att klubbarna behöver skära ner ännu mera inom sina trupper för att överhuvudtaget överleva. Och då har vi hamnat där SHL-klubbarna vill hamna, en "omöjlighet" att åka ur. Det är förståeligt att tycka från deras sida, jag menar, vilken supporter vill inte se sitt lag i högsta serien?
Men i och med detta så får vi i Sverige en nästintill stängd andraliga, är det så vi vill ha det? Svenska Ishockeyförbundet? Hur kan ni tillåta det här att gå så långt att tillslut bara vara en DÅLIG kopia av NHL?
Svensk hockey är och kommer aldrig bli NHL, inse det!
Sign this Petition
By signing, I authorize Andreas to hand over the information I provide on this form to those who have power on this issue.