Statement of Students, Graduates, and Peace Activists, in Condemnation of the US Airstrike on January 2, 2020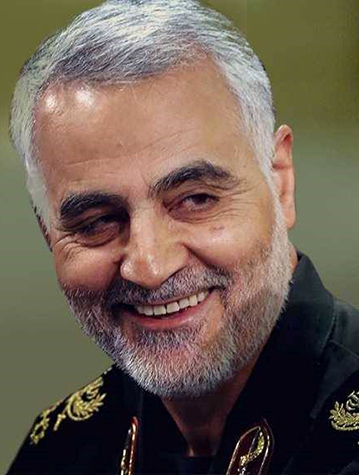 As international pro-peace individuals and groups of various backgrounds, with diverse beliefs, ideas, and opinions; as well as Iranian students and graduates residing outside of Iran, we strongly condemn the recent assassination of General Qasem Soleimani at the hands of United States forces in Iraq.
 On January 3rd, 2020, the US Government carried out a terrorist airstrike on Baghdad International Airport, ten thousand kilometers away from US geographic borders, to assassinate the Iranian General Qasem Soleimani and several Iraqi military commanders. Contrary to the false image that is propagated by the Western mainstream media these days, General Soleimani is widely known in the region for his heroic acts as the leader of the most effective force against ISIS and for bringing back peace and security to the Middle East. The US extraterritorial operation was a breach of Iran and Iraq's sovereignty and a grave violation of the Customary International Law. The consequences are unpredictable at this stage, though it is very likely to result in further insecurity and significant escalation of conflict and violence in the region.
 This operation is of course not an aberration. It is only the most recent in a series of assassination operations carried out by the US and their allies throughout the world. Removing popular, independent figures and inciting violence in Middle Eastern countries is a repeated scenario that has proved to be extremely profitable for the US military industrial complex.
 We, the undersigned, invite all peace activists from around the globe to join us in condemnation of this assassination, and all other acts of terror and provocation. Let's stand together against the ruinous machine of war:
 US out of Iraq! No war on Iran!
| | |
| --- | --- |
| | The author of this petition has closed this petition. |