#TakeVOXDown
I am BentuxTheCow Benedict, a charter of the Cytoid community. As proven by many, VOX is copying directly from Cytoid shamelessly. VOX copies the mechanics, its individual charts down to the note, and yet still has the cheek to advertise the charts as being "created with love".
VOX poses a threat to our rhythm game community. Our hours and hours poured into each chart we create from scratch are rendered pointless as they simply copy and paste. It will only be a matter or time before more are taken. VOX copied the interface from Travel Square, and copied the mechanics of Cytoid, while packaging the whole thing as an original product.
VOX also poses a threat to the music scene. Tracks and music animations for said tracks from Sound Souler, QWertism, etc have been stolen as well and used illegally.
I ask those that see this petition to support us in our struggle against VOX, who have taken our work, the result of hours of toiling away at our computers, away from us, and rebranding it as their own. If you are a charter, sign. If you are a player, sign. If you are a music producer, sign.
#TakeVOXDown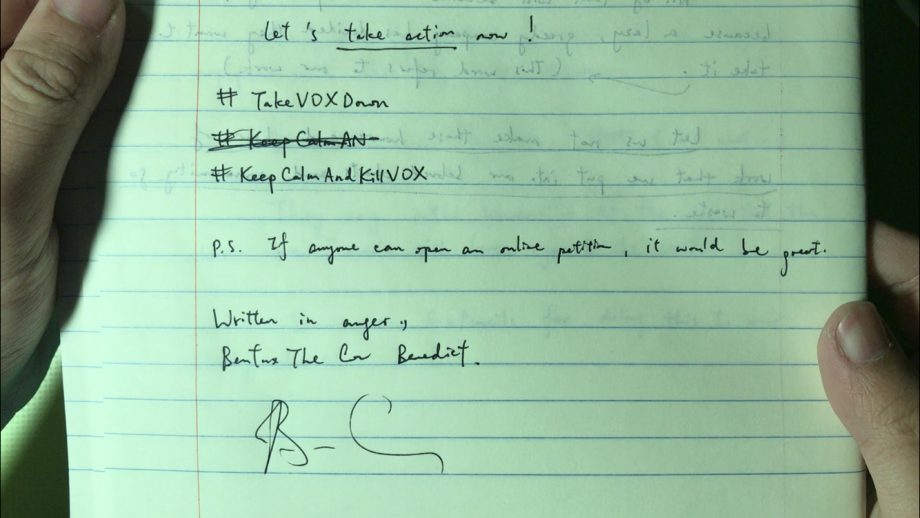 Sign this Petition
By signing, I authorize BentuxTheCow Benedict to hand over my signature to those who have power on this issue.