Tips to Avoid Your Company from Getting Hacked
Using a modern technology like the internet and computers has its benefits, especially in the business industry. Communication and various business methodologies are easier and faster to execute rather than without it. For example, a client can accomplish transactions to your business despite his or her distance from your office. As a result, more individuals are granted the opportunity to shop online and create negotiations without being physically present. On the other hand, for businesses, it is an advantage since they can operate virtually and physically which helps to increase their sales and profit. Hence, the internet, computers and mobile gadgets offer convenience on both parties. Companies provide their services and connect their branch offices through a data center.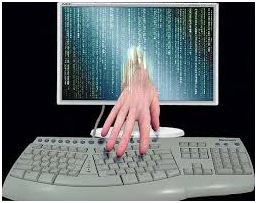 Having a data center allows you to establish centralized work in your company even though some of your offices are located in various geographical locations. Such operation is made possible with Wide Area Network (WAN). However, the problem of utilizing the cyberspace to your business advantage is the presence of several threats such as hacking. Cybercriminals are all over the globe. They are just watching and waiting to attack their next victim. What they do is to manipulate your company's data by placing a virus on it and hacking. There is a way for your company to avoid hackers from attacking your business data. You should read these tips to guide you on how to protect and secure your company.
1. Avoid Free Wi-Fi and Hotspots as much as possible
There are occasions wherein you have to travel and monitor your business wherever you are. Of course, you will need a Wi-Fi to access the internet which leads you to use the enticing "free Wi-Fi" in a coffee shop. Now, here is where things get worse. Free Wi-Fi hotspots are public networks, therefore, anyone can access it which means it is prone to risks. This kind of network has no secured protection which means your IP address can be tracked by hackers. Thus, before you use a free Wi-Fi hotspot, think twice first.
2. Secure your IP Address
Your IP address appears every time you browse on the web and communicate with another network like for example in your company's office computers. The IP address is an important and private information, thus failing to conceal with protection can attract hackers to trail what you have left behind.
3. Use an IP VPN service
The IP VPN is your savior from cybercrimes. It protects your IP address by concealing it every time you use the internet. It gives you privacy, especially when communicating with another network on the web. It is why most companies need an IP VPN to protect WAN and prevent hackers from accessing substantial company information. The Network Union is an excellent provider of IPVPN Service. Their goal is to help entrepreneurs like you to avoid experiencing cybercrime such as hacking your business. Aside from this service, they also offer various technological solutions to guide your company for a better connectivity and communication. Go visit the Network Union and know more about them right here.
Sign this Petition
By signing, I authorize Justin Baker to hand over my signature to those who have power on this issue.