WakeUpCall Ecuador
DESPIERTA ECUADOR
Presidenta del Consejo de Participación Ciudadana y Control Social.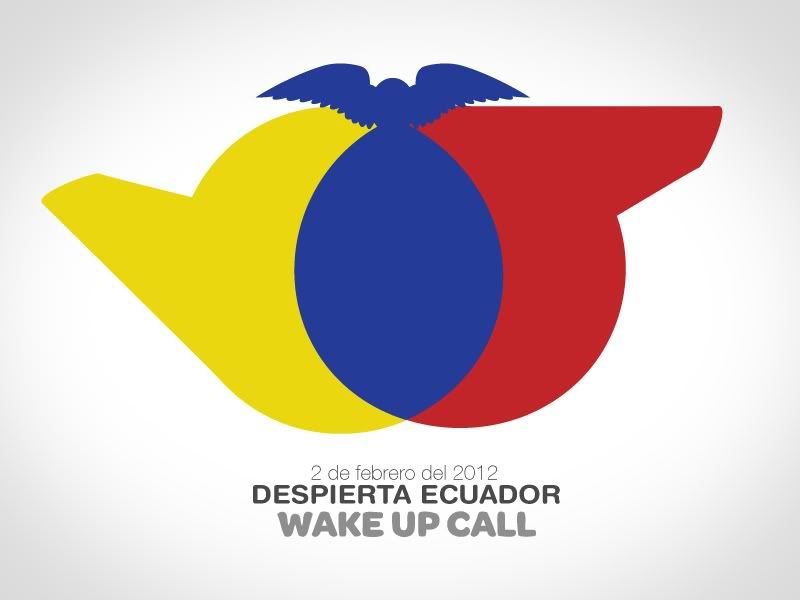 Documento Legal de respaldo

:
Artículo 100 de la Constitución de la República del Ecuador.
"En todos los niveles de gobierno se conformarán instancias de participación integradas por autoridades electas, representantes del régimen dependiente y representantes de la sociedad del ámbito territorial de cada nivel de gobierno, que funcionarán regidas por principios democráticos. La participación en estas instancias se ejerce para:(…) 5. Promover la formación ciudadana e impulsar procesos de comunicación. Para el ejercicio de esta participación se organizarán audiencias públicas, veedurías, asambleas, cabildos populares, consejos consultivos, observatorios y las demás instancias que promueva la ciudadanía."
Artículo 208 numeral 1 de la Constitución de la República del Ecuador.
"Serán deberes y atribuciones del Consejo de Participación Ciudadana y Control Social, además de los previstos en la ley: 1) Promover la participación ciudadana, estimular procesos de deliberación pública y propiciar la formación en ciudadanía, valores, transparencia y lucha contra la corrupción.
"WAKE UP CALL" es un movimiento global que nace a partir de la concienciación juvenil de la necesidad de cambios pertinentes e inmediatos en la sociedad, que tengan a su vez impacto mundial.
Es por ello que nosotros, jóvenes ecuatorianos involucrados y comprometidos con este objetivo, hacemos un llamado urgente a la Sra. Juana Luisa Marcela Miranda Pérez, Presidenta del Consejo de  Participación Ciudadana y Control Social para que a través del cargo que ocupa y en concordancia a lo que dice la Constitución del Ecuador, logre mejorar el sistema y los mecanismos de participación ciudadana en el país.
Con este fin, proponemos lo siguiente:
1) Se haga una mejor difusión a través de medios de comunicación masiva (televisión, radio, diarios, internet) acerca de los diferentes mecanismos de participación ciudadana a los que pueden acceder los ciudadanos e inmiscuirse en el desarrollo y mejoramiento de políticas públicas.
2) Se ofrezcan talleres gratuitos acerca del funcionamiento de las diferentes Funciones del Estado (Ejecutivo, Legislativo, Judicial, Electoral y de Transparencia y Control Social). Dichos talleres deberán estar dirigidos a jóvenes entre los 18 y 35 años de edad, quienes fueron educados bajo distintas mallas curriculares que no contemplaban esta información.
3) Se mejore el diseño de los portales web de las distintas funciones del Estado y gobiernos autónomos, de tal manera que éstos faciliten el acceso a información actualizada y promuevan la interacción de los lectores con los entes generadores y el contenido.
4) Se capacite a representantes electos y su personal en el uso de los medios sociales para una mejor comunicación y accesibilidad al público en General.
5) Se establezca centros de información ambulante, que periódicamente circulen en ciudades, parroquias, etc., con el fin de informar, recoger inquietudes e incentivar la participación de los ciudadanos.
Announcement from the administrator of this website

We have closed this petition and we have removed signatories' personal information.

European Union's General Data Protection Regulation (GDPR) requires a legitimate reason for storing personal information and that the information be stored for the shortest time possible.