Petition to increase the quantity and quality of the lanes at the Pinehaven Crossing on N14
Petition to increase the quantity and quality of the lanes at the Pinehaven Crossing on N14
We the residents living on the N14 road are asking the Authorities to rebuild and repair the N14 road from the N14/R 28 crossing to the Pinehaven intersection. This road has been under discussion for decades and nothing up to date improved.
a. With the opening of Cradlestone Mall and Pinehaven Hospital the intersection was upgraded leaving a bottleneck in the road towards Ventersdorp on the N14.
b. Businesses expanded and no planning were done with their entrances. (BuildIt, Coastal Hire and Jenny's Pub)
c. Trucks are constantly blocking the road and stopping at hawkers.
d. The road in the western direction changed from four lanes to one lane
e. The configuration at the robot is very dangerous as the robot is permanently damaged.
f. The shoulder of the road is damaged
g. Trees and other overgrown are almost in the road.
We request that you attend to the road as an urgent matter. We recommend the following:
a. Clean the shoulder of the road
b. Widen the road with one extra lane till after the Pinehaven intersection
c. Place curbs alongside the road to stop vehicles to stop next to the road
d. Solve the un-authorized entrances of businesses
e. Fill road shoulder in the western direction with rock dump to eliminate hawkers.
f. Change configuration at the Pinehaven entrance robot.
We would appreciate your urgent attention to this matter
See attached list of signatures supporting this petition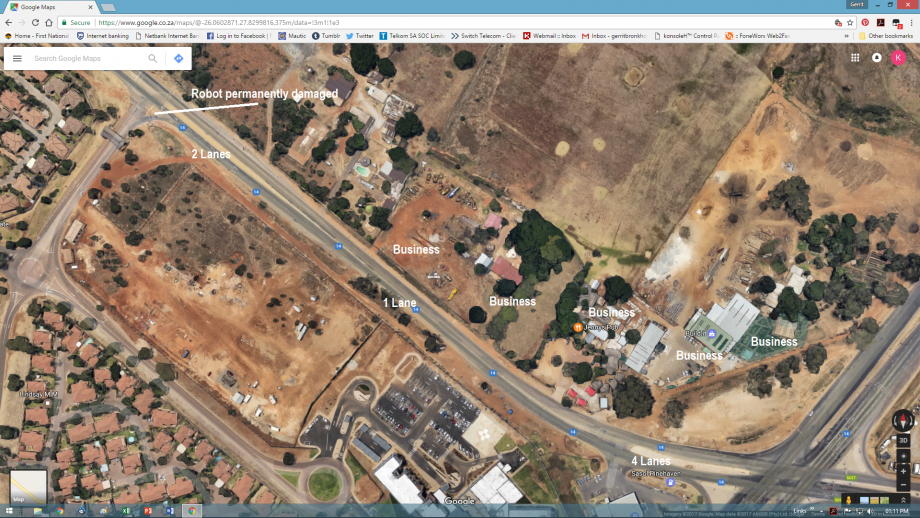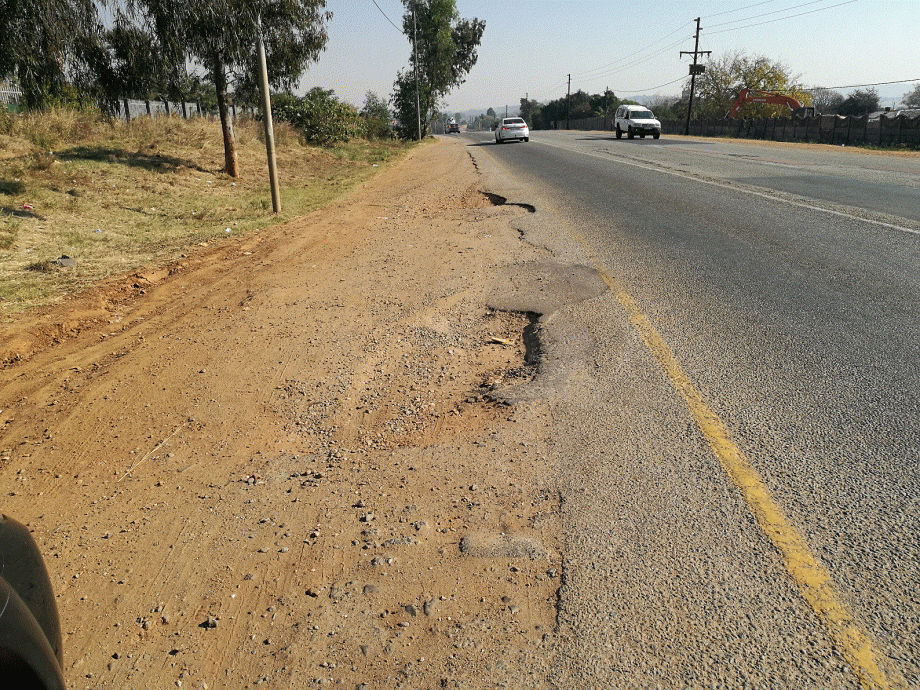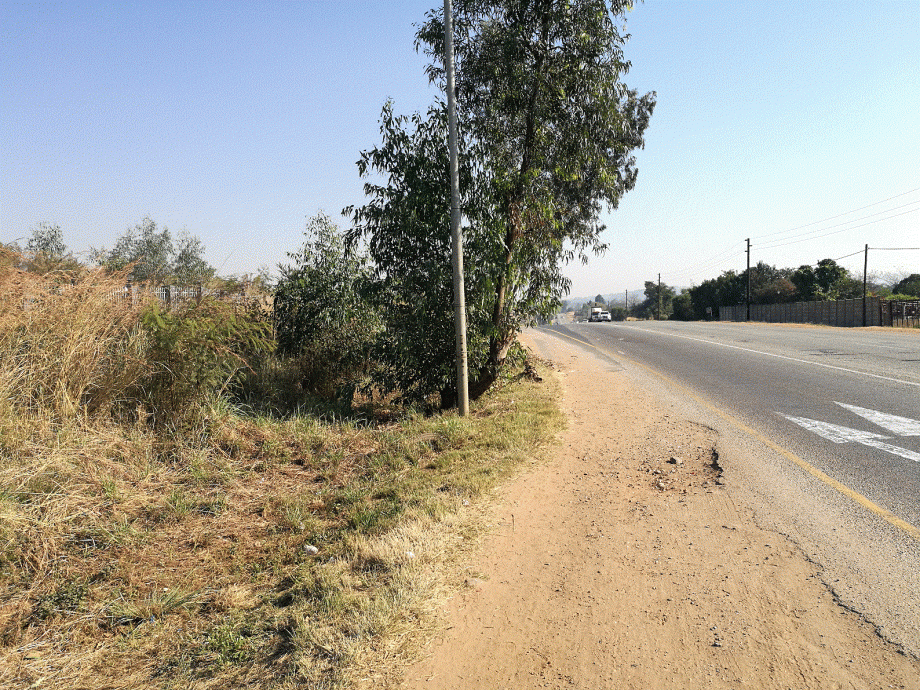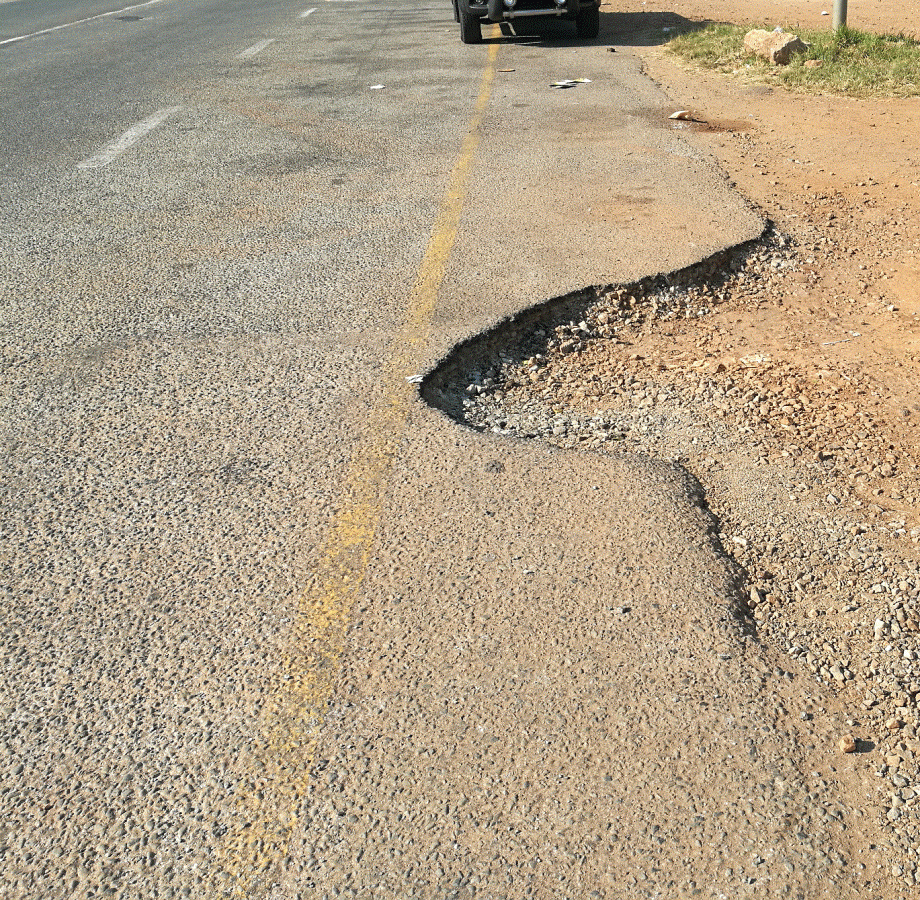 The author of this petition has closed this petition.

Announcement from the administrator of this website

We have removed signatories' personal information.

European Union's General Data Protection Regulation (GDPR) requires a legitimate reason for storing personal information and that the information be stored for the shortest time possible.