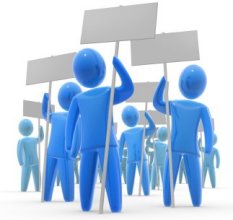 We provide a free online petition tool to create and sign petitions.
Start a social movement by creating a petition
SAVE THE POLO FIELDS PARK     The Polo Fields Park is located in District 3 of Forsyth County Georgia, and it has been an integral part of our community since it was developed in 1986. The park originally served as a Polo Field, and the original owner hosted several players and teams from Europe and South America. Prince Charles and the British Polo team, headed by Major Ronald Ferguson have played on the Polo Fields.  Sadly, the original owner passed away in 2002 and the property was passed to
Created: 2021-11-16 Statistics
| Time period | All countries | United States |
| --- | --- | --- |
| All time | 1518 | 1517 |
| 7 days | 598 | 612 |
Petition Against Proposed Zoning Change in Rio District Community:  Dunlora                                Date:  11/05/21 To DENY Proposed Zoning Change to Parcel ID IDs 06100-00-00-16700 & 06100-00-00-167C0 (Former Wetsel Farm Property) Note: Please do NOT sign this petition unless you are a Dunlora resident! Only your name and address will appear on the petition.
Created: 2021-11-05 Statistics
| Time period | All countries | United States |
| --- | --- | --- |
| All time | 227 | 227 |
| 7 days | 1 | 158 |
Investigation and Prosecution of Those Individuals Responsible for Crimes Against Humanity   29 September 2021     The International Criminal Court Office of the Prosecutor Post Office Box 19519 2500 CM The Hague The Netherlands     And   Ms. Karen Mosoti, or official replacement for the office of Liaison Office of the International Criminal Court to the United Nations 866 United Nations Plaza Suite 476 New York, NY, 10017 USA 212-486-1346/47/62     Email: otp.informationdesk@icc-cpi.int   Dear
Created: 2021-09-29 Statistics
| Time period | All countries | United States |
| --- | --- | --- |
| All time | 63135 | 11000 |
| 7 days | 873 | 154 |
We, the following teams who Com2uS has effectively banned from using 9 Innings for a duration we have told will be at least seven days, request that they credit us with any and all items and progress during this period relating to: missed daily check-ins; offseason event turns; miscellaneous daily, periodic, or special one-time distributions to users We believe that despite claims by Com2uS that this ban is not punitive, we are effectively being punished for their mistakes. The above-mentioned r
Created: 2021-11-12 Statistics
| Time period | All countries | United States |
| --- | --- | --- |
| All time | 87 | 69 |
| 7 days | 1 | 69 |
The Islamic Center of Naperville (ICN) is seeking approval to construct a multi-phase facility (Phase I mosque, Phase II K-5 school, Phase III banquet hall, Phase IV fitness center and Phase IV mosque expansion) on 248th Avenue in Naperville, IL (between 95th St and 103rd St). This location is in an entirely residential R1 low-density single family zone, surrounded by homes, parks, walking trails and bike paths. The proposed development is over 121,000 square feet and is unprecedented in size fo
Created: 2021-11-03 Statistics
| Time period | All countries | United States |
| --- | --- | --- |
| All time | 225 | 221 |
| 7 days | 8 | 48 |
A newly formed group called the Eleven-Seventeen Watershed Association is challenging a proposed limestone and sandstone quarry near Mountain View Missouri. The mine property is located on the Eleven Point River near where it crosses Hwy. 17, several miles south of town.  It is well known by locals that ponds in this area rarely hold water. Our concern is that mine wastewater might easily escape from a retention pit or pond then flow underground, and potentially contaminate waterways in the area
Created: 2021-11-19 Statistics
| Time period | All countries | United States |
| --- | --- | --- |
| All time | 58 | 58 |
| 7 days | 47 | 47 |
    The signatories of this petition represent a group of Finnish and international divers who want to establish a new open and transparent operating culture which supports diving in the Ojamo Mine. As the Lohja City decision making body, Vetovoimalautakunta, already stated in its meeting on 15th December 2020: "The Ojamo diving site is so exceptional on the scale of Finland that the management and coordination of the diving activities taking place there should be under the control of a sufficie
Created: 2021-11-26 Statistics
| Time period | All countries | United States |
| --- | --- | --- |
| All time | 1115 | 33 |
| 7 days | 1115 | 33 |
Please sign in support of Coach Loving being hired as the permanent Head Coach of Severna Park Boys Varsity Lacrosse
Created: 2021-10-15 Statistics
| Time period | All countries | United States |
| --- | --- | --- |
| All time | 28 | 28 |
| 7 days | 3 | 28 |
copied and pasted for the family-  Makayla Patino murdered my sister, Nichole Humphres, on 7/22/21. This first picture was like 3 years ago. At The same house they had fist fights at. The same place Nichole had decided she needed away from Makayla Patino at. People always say you never know what goes on behind closed doors. This person says she loved my sister so much. She loved her just enough to shoot her in the head and end her life. She had just gotten accepted into a place and she had compl
Created: 2021-09-18 Statistics
| Time period | All countries | United States |
| --- | --- | --- |
| All time | 134 | 133 |
| 7 days | 24 | 24 |
LAUSD had decided that all children over the age of 12 should be required to get the expiramental COVID 19 vaccination in order to remain enrolled in person schooling. If the child fails to get the first dose of the vaccine by 11/21/2021 they will be transferred to on-line instruction. LAUSD failed to allow parents to publicly comment on the matter before voting to make this vaccine a requirement to attend school. The clinical trials for this vaccine are going on at this time and will not conclu
Created: 2021-11-16 Statistics
| Time period | All countries | United States |
| --- | --- | --- |
| All time | 153 | 150 |
| 7 days | 19 | 19 |