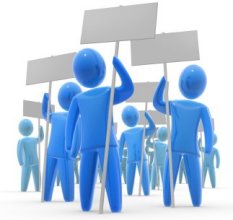 We provide a free online petition tool to create and sign petitions. Our petitions are mentioned in the media every day, so creating a petition is a great way to get noticed by the public and the decision makers.
Create a petition
Start a petition by completing a simple form and in a few minutes your petition is online.
Collect signatures
Share your petition with others on social media.
Deliver your petition to the decision makers
Schedule a meeting with a decision maker and invite the media to participate.
OPEN LETTER ON ANIMAL PROTECTIONTo:Dr. István Nagy, Minister of AgricultureDr. András Rácz State Secretary for the EnvironmentDr. Márton Oravecz President of the National Food Chain Safety Authority (NÉBIH)Róbert Zsigó State Secretary for Food Chain SupervisionDr. Gábor Gönczi President of the Hungarian Veterinary ChamberDr. Sándor Pintér Minister of the InteriorDr. László Sors State Secretary (NAV), Head of the National Tax and Customs Officedr. László Jámbor President of the Hungarian National
Created: 2019-11-18
| Time period | All countries | Hungary |
| --- | --- | --- |
| All time | 15677 | 15102 |
| 24 hours | 62 | 57 |
We are IB19 at Carlforsska gymnasium in Västerås and we need your signature to help our friend Sivakorn Srithep. He is an exchange student from Thailand and has been in our class from the beginning of this school year. He came to Sweden early summer 2019 with the goal to learn english, while living at a host family that took care of him. His english course ends in 4 months and he is currently in the need of a place to live until the end of May, since he is very unhappy with the conditions of the
Created: 2020-02-21
| Time period | All countries | Sweden |
| --- | --- | --- |
| All time | 110 | 104 |
| 24 hours | 52 | 50 |
Dear Mr. KHAW BOON WAN Minister of Transport, We are a group of PHV drivers mainly driving both Grab and Gojek who are eligible Grab partners in the Grab Super Steady Streak and Missions Scheme. These schemes are used by Grab to retain loyalty of its driver partners by paying incentives on monthly and weekly basis (when certain performance are met). These schemes have been in operation for about 5 years. Based on the new SRF support by Grab, there is no real increase of income from Grab weekly c
Created: 2020-02-20
| Time period | All countries | Singapore |
| --- | --- | --- |
| All time | 140 | 139 |
| 24 hours | 14 | 14 |
We the residents of Ward 104 urgently petition the Minister of Policing and the Portfolio Committee safety and security to ensure the protection of all residents against the very high levels of crime in Ekurhuleni. Despite residents taking every precaution to protect their property they are continuously the victims of violent crime, armed robberies, hi-jacking and even Murder. We also urgently request that satellite SAPS stations be set up in strategic areas. We also call on the South African Po
Created: 2019-10-04
| Time period | All countries | South Africa |
| --- | --- | --- |
| All time | 130 | 128 |
| 24 hours | 13 | 13 |
The purpose of this petition is to dismiss the people that are working in the castration center in Montana city. First of all, they are incompetent and cruel, and second they treat the homeless dogs with violence. Lets us first name the people responsible for this. In the local castration center works Edmond Kirilov, whos superior is EMIL TAFRADJIISKI. TAFRADJIISKI is the manager of the castration center and according to him, he is the only person that can give orders. Edmond Kirilov has worked
Created: 2017-02-24
| Time period | All countries | Bulgaria |
| --- | --- | --- |
| All time | 2006 | 1766 |
| 24 hours | 13 | 11 |
To the Honourable the Legislative Assembly of New Brunswick, assembled: We the undersigned, residents of New Brunswick, humbly sheweth that this Legislative Assembly urge the Premier of New Brunswick to relieve the Minister of Education and Early Childhood Development, Dominic Cardy, of his duties as a member of the Executive Council. The actions of Your Minister of Education and Early Childhood Development are unbecoming of a Member of the Executive Council of the Province of New Brunswick.
Created: 2020-02-18
| Time period | All countries | Canada |
| --- | --- | --- |
| All time | 209 | 207 |
| 24 hours | 8 | 8 |
          In signing this petition I declare my full support for Brandon Legget who was the victim of an incident of police brutality on August 24th 2019, In Colombia South Carolina, involving Pig Chief, Sean Rollins. #BrandonSurvived but, this is nothing short of a miracle. After being harassed by the pig department all day Brandon was stopped for a "traffic violation" as he left his second job at 2:30 AM. This incident was nearly fatal, with one bullet grazing his head and another going throu
Created: 2020-01-21
| Time period | All countries | United States |
| --- | --- | --- |
| All time | 482 | 429 |
| 24 hours | 6 | 5 |
Recently Cadbury brought back an old chocolate bar due to a petition. I saw the story on the Manchester Evening News Facebook page. I made a comment regarding the Rowntree's Cabana chocolate bar wishing it would also make a come back. Likes and comments agreeing followed so I thought it's worth a shot?! So let's see if people power can get our caramel, coconut and cherry pieces wrapped in milk chocolate bar returned to our shop shelves!!!! 
Created: 2020-01-04
| Time period | All countries | United Kingdom |
| --- | --- | --- |
| All time | 45 | 45 |
| 24 hours | 6 | 6 |
The goal of this petition is to reinstate Elvis' name on the "USS Arizona Memorial" in Pearl Harbour - Hawaii... Elvis' name was removed from the memorial because of his alleged abuse of prescibed medication! This removal is an insult to the memory and legacy of Elvis Presley! Elvis helped to raise the funds to finish the construction of the memorial by doing a benefit concert in 1961. Elvis should be aknowledged and his name should be reinstated!!!!!
Created: 2016-01-04
| Time period | All countries | United States |
| --- | --- | --- |
| All time | 3154 | 1591 |
| 24 hours | 6 | 2 |
PETITION FOR HELP FOR ALEKSANDAR STANOJLOVIC FROM SABAC (SERBIA)-HELP HIM TO BUILD A SHELTER FOR DOGS HE SAVED! For a long time, Aleksandar Stanojlovic, the founder and legal representative of Associaton for protection of abandoned animals "MEDA-SABAC", is taking care of more than 70 stray animals from city of Sabac and from whole area that belongs to the municipality Sabac. He provides them accomodation, food, water, medical care, sterilization, vaccines and everything else that these animals n
Created: 2017-09-16
| Time period | All countries | Serbia |
| --- | --- | --- |
| All time | 1861 | 1387 |
| 24 hours | 5 | 4 |