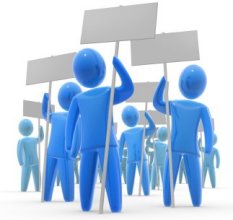 We provide a free online petition tool to create and sign petitions.
Start a social movement by creating a petition
We are asking for permission to reopen Yoga centres and resume with Yoga classes. As the lockdown is ongoing, many people are facing higher stress levels from being at home for long periods of time. The same goes for the working public who are unable to unwind or relax from their stressful work environements due to their regular Yoga centres being closed. This also causes an increase in mental and physical health issues. By having Yoga classes, we will be able to help our students relax and allo
Created: 2021-02-16
| Time period | All countries | Malaysia |
| --- | --- | --- |
| All time | 723 | 714 |
| 12 months | 723 | 714 |
Malaysia and Singapore has reopened its border under the Reciprocal Green Lane and Periodic Commuting Arrangement (PCA) on 17 Aug 2020 for work and business-related travel. However, there is one group of deserving people being left out - Malaysia Citizen holding Singapore PR status and working in Singapore currently. They too may have family or separated from loved ones in Malaysia. Some of them have been desperately waiting for this green lane for months and to no avail or help. We pledge that
Created: 2020-08-18
| Time period | All countries | Malaysia |
| --- | --- | --- |
| All time | 349 | 121 |
| 12 months | 349 | 121 |
BANTAHAN INI DIBUAT BAGI MENGHALANG PEMBINAAN RUMAH IBADAT KAUM INDIA (KUIL) DAN RUMAH IBADAT KAUM CINA (TOKONG) DI LOKASI LOT 5330 ATAU MANA-MANA LOT, KAMPUNG SUNGAI RADIN, MUKIM TITIAN BINTANGOR, DAERAH REMBAU, NEGERI SEMBILAN. BANTAHAN INI ADALAH KERANA 100% PENDUDUK ASAL DAN TUAN PUNYA TANAH BERSEBELAHAN DENGAN LOT 5330 ATAU TANAH KEPUNYAAN LADANG BUKIT BERTAM ADALAH BANGSA MELAYU DAN BERAGAMA ISLAM.  
Created: 2021-06-03
| Time period | All countries | Malaysia |
| --- | --- | --- |
| All time | 57 | 57 |
| 12 months | 57 | 57 |
The Hathras gang rape victim's body has been cremated without consent of family or legal instruction BY on duty Police Officials, as if the gang rape didn't inflict enough pain upon the victim's family. The police officers need  to be penalized for this act on the basis of multiple grounds. Sign this petition to stop the systematic oppression by the police in our country. The police is not the LAW. It is time to wake up and step forward. For we shall not obtain change unless we Create it.
Created: 2020-09-30
| Time period | All countries | Malaysia |
| --- | --- | --- |
| All time | 19415 | 53 |
| 12 months | 19414 | 53 |
The owner of the aforesaid properties would like to object the unileteral decision of MO to collect LPI based on the following reason: 1. 1st AGM dated Setp 2019 mentioned that MO will start collecting LPI only after settling all the ambiguities and outstanding in the mangement account. It is NOT legal for MO to collect LPI starting from April 2021 without settling all the account issues. 2. The owner never agreed on the Maintenance Fee in the 1st AGM. It has a big gap between the advertised rat
Created: 2021-04-20
| Time period | All countries | Malaysia |
| --- | --- | --- |
| All time | 35 | 35 |
| 12 months | 35 | 35 |
A lot of NZWHVer unable to enter the New Zealand since the outbreak of COVID-19 pandemic. We made this petition without asking for entry permission or refund back the money. We just request to Extend our Working Holiday Visa expiry date until next application date re-open to the new batch for all countries. As we know that, New Zealand Working Holiday Visa is able to apply once in our entire life after we successfully made the payment. Thus, this visa is very important and special to us. We lov
Created: 2020-05-25
| Time period | All countries | Malaysia |
| --- | --- | --- |
| All time | 418 | 213 |
| 12 months | 109 | 28 |
End Special Anti-Robbery Squad (End SARS) or #EndSARS is a social movement in Nigeria that started on "Nigerian Twitter" opposing the Special Anti-Robbery Squad, a unit of the Nigeria Police Force. It is a call to end police oppression and brutality in Nigeria. The campaign started as a social media campaign using the hashtag #ENDSARS to demand for Nigerian government to scrap and end the deployment of Nigeria Police Force Special Anti-Robbery Squad, popularly known as SARS. Nigerians have share
Created: 2020-10-10
| Time period | All countries | Malaysia |
| --- | --- | --- |
| All time | 4826 | 24 |
| 12 months | 4826 | 24 |
Jurgen Klopp deserves every Liverpool fans support. He won us the league for the first time in 30 years and gave Liverpool fans so much success and joy. It's a difficult time for the Boss with the loss of his mother. Please show your support by signing this petition. YNWA
Created: 2021-02-15
| Time period | All countries | Malaysia |
| --- | --- | --- |
| All time | 1053 | 20 |
| 12 months | 1051 | 20 |
PETITION FOR WOMEN'S RIGHTS IN LEBANON PRESENTED BY THE THIRD VOICE FOR LEBANON (LEBANESE SOCIAL AND POLITICAL POLICY AND THINK-TANK GROUP) La3emvoix@groups.facebook.com LAWS AND PRACTICES: Lebanon adheres to the United Nations Charter that states that all men are free and equal and have equal rights with no discrimination between men and women. Despite its adherence to the Charter of the United Nations and the signing of international treaties, there is still much discrimination against women b
Created: 2011-11-05
| Time period | All countries | Malaysia |
| --- | --- | --- |
| All time | 3637 | 17 |
| 12 months | 3249 | 17 |
  Please sign to make this world a better place for me and others from all walk of life. I believe tik tok made by Reelaiah will help to keep my spirit up throughout the outbreak of covid-19. Please please please sign this petition and stay at home. Practice social distancing too <3
Created: 2020-03-24
| Time period | All countries | Malaysia |
| --- | --- | --- |
| All time | 13 | 13 |
| 12 months | 13 | 13 |