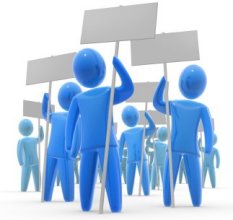 We provide a free online petition tool to create and sign petitions.
Start a social movement by creating a petition
The forests of Donovaly represent a unique natural wealth. They are an irreplaceable natural environment in which thousands of residents and visitors regularly relax, do sports and recreate and provide a unique microclimate for all of us. These are forests in the protection zone of NAPANT (Low Tatras National Park), where there is a II. degree of nature protection, they are home to a number of protected animals, plants and biotopes of European and national importance. This wealth is increasingly
Created: 2019-11-07
| Time period | All countries | Slovakia |
| --- | --- | --- |
| All time | 23080 | 22404 |
| 12 months | 23078 | 22404 |
Petition for the preservation of the former Stalin monument area and its surroundings   Addressee:  Magistrát hlavního města Prahy, Mariánské náměstí 2/2, 110 01, Praha 1, CZ   Dear Sir/Madam, By means of this petition, we, the undersigned, request that the area around the former Stalin monument (also known as "Stalin Plaza") and its surroundings in the Letenské Sady park in Prague 7, Czech Republic, retain their current purpose of use for free time activities, sports, music and cultural events
Created: 2019-09-23
| Time period | All countries | Slovakia |
| --- | --- | --- |
| All time | 4968 | 265 |
| 12 months | 4968 | 265 |
We want to claim the transgender rights in Hungary! The government wants everybody in Hungary to be identified as the gender he/she was born with! We are humans too, this would make our lives extinguish! Please sign this petition to help hundreds of people with one click!
Created: 2020-04-01
| Time period | All countries | Slovakia |
| --- | --- | --- |
| All time | 11337 | 180 |
| 12 months | 11337 | 180 |
OPEN LETTER ON ANIMAL PROTECTIONTo:Dr. István Nagy, Minister of AgricultureDr. András Rácz State Secretary for the EnvironmentDr. Márton Oravecz President of the National Food Chain Safety Authority (NÉBIH)Róbert Zsigó State Secretary for Food Chain SupervisionDr. Gábor Gönczi President of the Hungarian Veterinary ChamberDr. Sándor Pintér Minister of the InteriorDr. László Sors State Secretary (NAV), Head of the National Tax and Customs Officedr. László Jámbor President of the Hungarian National
Created: 2019-11-18
| Time period | All countries | Slovakia |
| --- | --- | --- |
| All time | 25164 | 62 |
| 12 months | 25148 | 62 |
TO:  International Criminal Court Prosecutor Ms. Fatou Bensouda We, Belarusians of the World and friends of Belarusian People, would like to draw the attention of the International Criminal Court to the multiple crimes against humanity, recently committed by self-proclaimed "president" of the Republic of Belarus Alexander Lukashenko, his state officials, and the members of his law enforcement bodies. We are asking you to respond to the disturbing and tragic events in Belarus, to protect the live
Created: 2020-09-03
| Time period | All countries | Slovakia |
| --- | --- | --- |
| All time | 8397 | 29 |
| 12 months | 8397 | 29 |
Within the EU, manufacturers of alcoholic beverages do not need to tell you what they have put into the bottle. All other food and beverages, on the other hand, must have detailed ingredients lists.   In wine, for example, the manufacturers can use some 60 different additives and other substances, without them being declared on the bottle.   It all comes down to an EU decision in 1979 where they failed to decide the labelling rules for alcoholic beverages. And since then, they have left things
Created: 2019-02-19
| Time period | All countries | Slovakia |
| --- | --- | --- |
| All time | 5112 | 25 |
| 12 months | 931 | 25 |
  To the Chamber of Deputies of the Parliament of the Czech Republic and the Czech Senate. We, the undersigned citizens disagree with the cruel and unnecessary tradition and we demand a complete ban on the so-called fox flushing, including testing of fox hunting hounds. We require adding an appendix to the Hunting Act no. 449/2001 § 45 paragraph 1 on banned hunting methods and adding the letter x) (banning :) hunting underground, including hunting with the aid of hounds discharged under the grou
Created: 2015-04-16
| Time period | All countries | Slovakia |
| --- | --- | --- |
| All time | 12874 | 1430 |
| 12 months | 402 | 25 |
Here is a shout-out to all who cares about sports and especially you floorball-fans! We have been robbed of our position in the highest possible league of ladies Floorball in Sweden (SSL) and now we need your help to right this wrong. On Friday 20th of March The Swedish Floorball Association decided to end the ongoing  season due to the corona-situation. A good decision. Due to particulars in the decision it unfortunately comes out unfair and unjust and we will explain why we find it so: The dec
Created: 2020-03-21
| Time period | All countries | Slovakia |
| --- | --- | --- |
| All time | 2090 | 23 |
| 12 months | 2088 | 23 |
We, independent citizens, initiators and authors of the international petition from the  European Christian Countries - Slovakia, Czech Republic and Hungary, encourage all citizens of good will all the European countries to support this petition by your signature: No war!We Europeans do really want Peace and Harmony for Europe and the World.We demand the immediate resignation of politicians and punishing criminals who brought Europe and the World on the Edge of III. World War, which threatens th
Created: 2015-09-08
| Time period | All countries | Slovakia |
| --- | --- | --- |
| All time | 1616 | 725 |
| 12 months | 28 | 16 |
Due to Trans.Eu's strenuous pushing of a new version obligatory from 01.01.2020 in the stock exchange browser which grossly changes the way of using and hinders work without offering anything but a nice appearance and a complicated interface, we do not leave the old version of the exchange and the voluntary use of the new version without forcing the compulsory transition from the current version to the new one.As entrepreneurs, we will demand in a class action to compensate for lost income due t
Created: 2019-12-12
| Time period | All countries | Slovakia |
| --- | --- | --- |
| All time | 4918 | 12 |
| 12 months | 4914 | 12 |