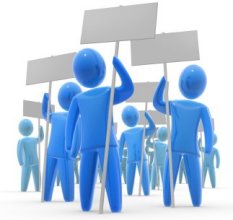 We provide a free online petition tool to create and sign petitions.
Start a social movement by creating a petition
Non-governmental organizations in Slovenia are increasingly targeted by the government's restrictive measures and hostile rhetoric. Leading the government, the radical right Slovenian Democratic Party and PM Janez Janša direct their hostility especially towards NGOs engaged in independent cultural production and defending human rights, media freedom and the environment. Legal and financial restrictions have been applied to them and the epidemic is used to justify such measures. The media, the ju
Created: 2020-10-24 Statistics
| Time period | All countries | Portugal |
| --- | --- | --- |
| All time | 1327 | 43 |
| 12 months | 1327 | 43 |
We, members of the Foreign parkour community, supporting the Czech parkour community, based on the official organization of the Czech Association of Parkour, z. s. (ČAPk), as well as other public, demand that the concrete cascades at the Vltavská metro station be preserved during the new planning of the Vltavská Philharmonic and surrounding buildings, or that changes be consulted with representatives of the Czech parkour community, ie ČAPk. The Vltavská concrete cascades are an integral part of
Created: 2021-06-06 Statistics
| Time period | All countries | Portugal |
| --- | --- | --- |
| All time | 2825 | 29 |
| 12 months | 2824 | 29 |
To: Prime Minister Mateusz Morawiecki, Members of Parliament:   Article 196 of the Polish Penal Code states the following: Whoever offends the religious feelings of other persons by outraging in public an object of religious worship or a place dedicated to the public celebration of religious rites, shall be subject to a fine, the penalty of restriction of liberty or the penalty of deprivation of liberty for up to 2 years. This is an offence prosecuted ex officio by the public prosecutor's office
Created: 2021-03-12 Statistics
| Time period | All countries | Portugal |
| --- | --- | --- |
| All time | 10831 | 25 |
| 12 months | 10831 | 25 |
As scholars, researchers, activists and concerned individuals, we, the undersigned, strongly condemn President Donald Trump's proclamation recognizing Moroccan sovereignty over Western Sahara.  Western Sahara is a case of unresolved decolonization.  Decolonization is not only a legal process, but a political struggle, one which has often been waged through the global public sphere. World public opinion, transnational solidarity and global attention have historically been integral to successful d
Created: 2021-01-07 Statistics
| Time period | All countries | Portugal |
| --- | --- | --- |
| All time | 577 | 17 |
| 12 months | 577 | 17 |
The Orthoptists in Norway are scarce. Orthoptists examine, diagnose and treat defects of binocular vision. These defects occur as a result of abnormal development in childhood, or an acquired incident in adulthood. However, Norwegian patients are at risk of poorer care due to the fact that no Orthoptic education exists in Norway. The University of Oslo is willing to start providing a Bachelor degree in Orthoptics, leading on to a Masters degree, at the faculty of medicine, if funding can be foun
Created: 2021-05-22 Statistics
| Time period | All countries | Portugal |
| --- | --- | --- |
| All time | 309 | 16 |
| 12 months | 309 | 16 |
On the 8th February, I will be launching a Group Litigation Order (GLO) against the UK Government for False Advertising surrounding the Covid19 campaigns. Until people start being held accountable, this will never end. Although I only need 18 signatures to file this order, I believe it will strengthen the case for the Judge to see how many people are backing this fight. Since March 2020, the UK Government have spent billions of pounds of tax payers money on illegal advertising surrounding Covid1
Created: 2021-02-01 Statistics
| Time period | All countries | Portugal |
| --- | --- | --- |
| All time | 18367 | 15 |
| 12 months | 18367 | 15 |
The Hathras gang rape victim's body has been cremated without consent of family or legal instruction BY on duty Police Officials, as if the gang rape didn't inflict enough pain upon the victim's family. The police officers need  to be penalized for this act on the basis of multiple grounds. Sign this petition to stop the systematic oppression by the police in our country. The police is not the LAW. It is time to wake up and step forward. For we shall not obtain change unless we Create it.
Created: 2020-09-30 Statistics
| Time period | All countries | Portugal |
| --- | --- | --- |
| All time | 19422 | 14 |
| 12 months | 19421 | 14 |
End Special Anti-Robbery Squad (End SARS) or #EndSARS is a social movement in Nigeria that started on "Nigerian Twitter" opposing the Special Anti-Robbery Squad, a unit of the Nigeria Police Force. It is a call to end police oppression and brutality in Nigeria. The campaign started as a social media campaign using the hashtag #ENDSARS to demand for Nigerian government to scrap and end the deployment of Nigeria Police Force Special Anti-Robbery Squad, popularly known as SARS. Nigerians have share
Created: 2020-10-10 Statistics
| Time period | All countries | Portugal |
| --- | --- | --- |
| All time | 4833 | 12 |
| 12 months | 4833 | 12 |
Hello farmers  I am writing this regarding our new market.    We should fight for our team, for our neighborhood. We have made a lot of friends with this game. Its time for us to do some chances. Its time for us to show them  that without us they are nothing.  We do really care and will allways stand for injustice. What they have done with the new market, is beyond understanding. You can not help your friends, your neighbors and you can not do tasks in regatta anymore. All you can do is spend a
Created: 2021-03-11 Statistics
| Time period | All countries | Portugal |
| --- | --- | --- |
| All time | 256 | 9 |
| 12 months | 256 | 9 |
TO:  International Criminal Court Prosecutor Ms. Fatou Bensouda We, Belarusians of the World and friends of Belarusian People, would like to draw the attention of the International Criminal Court to the multiple crimes against humanity, recently committed by self-proclaimed "president" of the Republic of Belarus Alexander Lukashenko, his state officials, and the members of his law enforcement bodies. We are asking you to respond to the disturbing and tragic events in Belarus, to protect the live
Created: 2020-09-03 Statistics
| Time period | All countries | Portugal |
| --- | --- | --- |
| All time | 8438 | 9 |
| 12 months | 8438 | 9 |