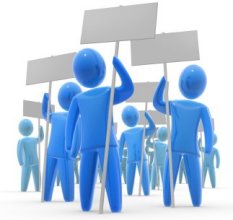 We provide a free online petition tool to create and sign petitions.
Start a social movement by creating a petition
The future of the VMM lab as the only independent government lab within the environment policy domain is at stake. In times of PFOS/PFAS it is more than necessary to maintain and further develop our expertise for the benefit of environmental policy and for the benefit of all Flemish people! Therefore sign this petition and help us convince Minister Demir of the preservation of the VMM lab! We count on your support!
Created: 2022-02-04 Statistics
| Time period | All countries | Belgium |
| --- | --- | --- |
| All time | 1537 | 1502 |
| 12 months | 1536 | 1502 |
[English version below] Een topuniversiteit moet ook investeren in sociaal welzijn: voor het behoud van de UGent-kinderdagverblijven De Raad van Bestuur van onze universiteit heeft de laatste maanden in de grootste stilte gesprekken gevoerd over de 'kerntaken' van de universiteit. Dit in het licht van de besparingen die men wil doorvoeren. Dat heeft tot een document geleid dat op de Raad van Bestuur uiteindelijk alleen is goedgekeurd dankzij de externe leden van politieke partijen en werkgevers
Created: 2022-01-24 Statistics
| Time period | All countries | Belgium |
| --- | --- | --- |
| All time | 704 | 691 |
| 12 months | 701 | 691 |
Investigation and Prosecution of Those Individuals Responsible for Crimes Against Humanity   29 September 2021     The International Criminal Court Office of the Prosecutor Post Office Box 19519 2500 CM The Hague The Netherlands     And   Ms. Karen Mosoti, or official replacement for the office of Liaison Office of the International Criminal Court to the United Nations 866 United Nations Plaza Suite 476 New York, NY, 10017 USA 212-486-1346/47/62     Email: otp.informationdesk@icc-cpi.int   Dear
Created: 2021-09-29 Statistics
| Time period | All countries | Belgium |
| --- | --- | --- |
| All time | 73038 | 452 |
| 12 months | 48075 | 391 |
(ENGLISH AT BOTTOM Wat dreigt er te gebeuren? Burgemeester van Amsterdam Femke Halsema is gemeentelijk beleid aan het aanpassen om overlast op De Wallen terug te dringen. Een van die maatregelen is het beperken van de openingstijden van horeca op De Wallen tot maximaal 02:00. Voor Eagle Amsterdam (open van 23:00 – 05:00) kan dit grote gevolgen hebben.   Waarom zijn wij het er niet mee eens? Eagle Amsterdam is niet de veroorzaker van de overlast op De Wallen. Bij ons lopen geen bezoekers dronken
Created: 2022-05-13 Statistics
| Time period | All countries | Belgium |
| --- | --- | --- |
| All time | 1444 | 62 |
| 12 months | 1443 | 62 |
For a respectful, sustainable renovation and redevelopment of the municipal swimming pool in Ostend Foto © Lieve Colruyt  We recommend that the essence of the building complex of the municipal swimming pool in Ostend, designed by the architects Paul Felix and Jan Tanghe (1969-1976),will be preserved, renovated and provided with a sustainable new function. In January 2016 it was revealed that its function as a swimming pool will seize to exist in the future, we want to argue that the architectura
Created: 2016-04-19 Statistics
| Time period | All countries | Belgium |
| --- | --- | --- |
| All time | 3040 | 2892 |
| 12 months | 62 | 60 |
  In samenwerking met / In partnership with:- Extinction Rebellion Maastricht - International Socialists Zuid-Limburg- Klimaat Coalitie Maastricht- Fridays for Future Maastricht- Klimaatcoalitie Parkstad - Maastricht for Climate- Wilde Planten Kwekerij- Extinction Rebellion Roermond- Extinction Rebellion Eindhoven- ROOD, jong in de SP- PINK Limburg- GroenLinks Sittard-Geleen en omstreken- GroenLinks Limburg- DWARS Limburg- Milieudefensie Maastricht- Partij voor de Dieren Maastricht- Partij voor
Created: 2021-05-05 Statistics
| Time period | All countries | Belgium |
| --- | --- | --- |
| All time | 2962 | 96 |
| 12 months | 1811 | 46 |
The City of Brussels, who is the sole administrator, has unilaterally decided to close the Bois de la Cambre for traffic by car. The Bois de la Cambre is a very important traffic axis that permits inhabitants a quick access to the critical car trajectory's of Brussels with its well-known mobility problems. Since April 2012 the Bois de la Cambre is partially closed to car traffic at the weekends and on holidays but some of the trajectory's stay accessible for vehicles. On March 19th 2020 the cit
Created: 2020-05-23 Statistics
| Time period | All countries | Belgium |
| --- | --- | --- |
| All time | 8252 | 8161 |
| 12 months | 22 | 22 |
    The signatories of this petition represent a group of Finnish and international divers who want to establish a new open and transparent operating culture which supports diving in the Ojamo Mine. As the Lohja City decision making body, Vetovoimalautakunta, already stated in its meeting on 15th December 2020: "The Ojamo diving site is so exceptional on the scale of Finland that the management and coordination of the diving activities taking place there should be under the control of a sufficie
Created: 2021-11-26 Statistics
| Time period | All countries | Belgium |
| --- | --- | --- |
| All time | 1407 | 21 |
| 12 months | 1407 | 21 |
Today, on your behalf... we mobilize!   Pronouncement regarding the cancellation of the legal status and confiscation of the campuses of 13 universities in Nicaragua   Between February 2 and 3, Nicaraguan National Assembly members, most of whom belong to the ruling party, approved the cancellation of the legal status of thirteen universities and several not-for-profit associations. A week later, they closed down another six organizations, among them several associations that promote culture, wom
Created: 2022-02-14 Statistics
| Time period | All countries | Belgium |
| --- | --- | --- |
| All time | 263 | 19 |
| 12 months | 259 | 19 |
Geen knip in de wijk Zwarte Arend Een knip in de wijk Zwarte Arend  Op het feest van de wijkgroep Ertbrugge werd aangekondigd dat de Boze Dreef werd afgesloten. Tevens zei districtsburgemeester Sekeris dat ook de Haviklaan en de Koningsarendlaan worden geknipt teneinde sluipverkeer in de wijk tegen te gaan. Deze knip komt er zonder dat de buurtbewoners zijn bevraagd en zonder dat de districtsraad er enige inspraak heeft over gehad. Vlaams Belang wil dat de buurtbewoners inspraak hebben over deze
Created: 2021-09-29 Statistics
| Time period | All countries | Belgium |
| --- | --- | --- |
| All time | 20 | 20 |
| 12 months | 19 | 19 |