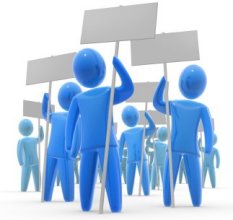 We provide a free online petition tool to create and sign petitions.
Start a social movement by creating a petition
We the residents of the City of Ekurhuleni Metropolitan Municipality are being subjected to an unprecedented Waste Crisis in the history of the City.  We petition the following persons directly: Mayor Cllr Mzwandile Masina, The MMC of Environmental Resource- and Waste Management Alderman Khosi Mabaso, The City Manager Dr Imogen Mashazi, The MEC of Economic Development, Environment, Agriculture & Rural Development in Gauteng Mr Mpho Parks Tau, The MEC of Human Settlements & COGTA in Gaute
Created: 2021-02-11 Statistics
| Time period | All countries | South Africa |
| --- | --- | --- |
| All time | 3455 | 3444 |
| 2021 | 3455 | 3444 |
Residents Action Group (RAG) and Better Bedfordview demand that Ekurhuleni Metropolitan Municipality urgently address the collapse of service delivery in Bedfordview and across Ekurhuleni. Our town is a disgrace. Our metro is a disgrace. Sewage flows down our streets and the most basic functions of local government are neglected. By signing this petition, you will help RAG to hold Ekurhuleni Municipality to account for its failure to honour its Constitutional obligations to ratepayers and reside
Created: 2021-02-02 Statistics
| Time period | All countries | South Africa |
| --- | --- | --- |
| All time | 1856 | 1853 |
| 2021 | 1856 | 1853 |
The Democratic Alliance (DA) in Ekurhuleni has submitted a motion of no confidence in the Executive Mayor, Cllr Mzwandile Masina, following the mass collapse of almost every level of service delivery.   However, the ANC-elected Speaker of Council, Ald Patricia Kumalo denied the motion from serving in Council. Effectively putting her ANC Mayor ahead of struggling and fed-up businesses and residents in Ekurhuleni.  The DA has been raising the plight of service delivery issues affecting the communi
Created: 2021-06-25 Statistics
| Time period | All countries | South Africa |
| --- | --- | --- |
| All time | 1659 | 1656 |
| 2021 | 1659 | 1656 |
As United Unemployed Educators we are taking the Department of Basic Education to court for its Recruitment Policy Framework which is disadvantaging many of unemployed Teachers in South Africa. Our Memorandum of Demands have highlited some of the problems encountered by unemployed teachers when it comes to recruitment.
Created: 2021-05-14 Statistics
| Time period | All countries | South Africa |
| --- | --- | --- |
| All time | 1582 | 1576 |
| 2021 | 1577 | 1576 |
Informal settlements are housing areas that are often illegally built on municipal land. In South Africa, these settlements are found in a variety of areas and are home to a large percentage of the country's impoverished population. "All role players must strive for the establishment of viable, sociallyand economically integrated communities which are situated inareas allowing convenient access to economic opportunities, health,educational and social amenities and within which South Africa's peo
Created: 2021-03-13 Statistics
| Time period | All countries | South Africa |
| --- | --- | --- |
| All time | 1410 | 1406 |
| 2021 | 1409 | 1406 |
The purpose and mission of this petition is to:  I) Demand payment of VSP's with immediate effect from SAA without any further delays from the agreed date of 31st January as per media statement and recent agreement signed II) Demand immediate communication concerning this matter. We as the former employees of South African Airways would like to express our deep dissatisfaction and great disappointment in how SAA has handled the VSP process thus far. We were notified by the media last week Thursd
Created: 2021-02-02 Statistics
| Time period | All countries | South Africa |
| --- | --- | --- |
| All time | 1247 | 1227 |
| 2021 | 1246 | 1227 |
We, the residents of the City of Ekurhuleni (CoE), would like to raise concern around the lack of repairs of street lights in our communities. Across the municipality, communities are plunged into darkness due to non-operational streetlights. Despite residents logging numerous calls with the Call Centre, on the 13th of January 2021, the CoE stated via its Twitter social media channel (CoE_Call_Centre) that "street lights are not a priority to be repaired during the lockdown". This raises great
Created: 2021-01-29 Statistics
| Time period | All countries | South Africa |
| --- | --- | --- |
| All time | 1074 | 1069 |
| 2021 | 1074 | 1069 |
Sister's Keeper Movement will like you to join us as we request the state to not grant NTUTHUKO SHOBA bail. The society cannot accommodate such people who are capable of such gruesome acts. Tshego and her Unborn baby's  Rights to live were violated but the very same person who was supposed to have protected them.#SAYNOTOGBVANDFEMICIDE #ENOUGHISENOUFH
Created: 2021-03-02 Statistics
| Time period | All countries | South Africa |
| --- | --- | --- |
| All time | 931 | 921 |
| 2021 | 931 | 921 |
We need your help! If you are in favour of our coffee shop re-opening, the beauty spa not being closed down & the prevention of more job losses at 305 Guest House, please show your support by signing! To re-open our coffee shop, we have applied to the council to rezone our area  from Special Residential 900 to General Residential 3 - please sign to help us get this permission granted. This Petition is being addressed to: The Regional Co-Ordinator: South Region, Land Use Management Branch 6-
Created: 2021-07-23 Statistics
| Time period | All countries | South Africa |
| --- | --- | --- |
| All time | 803 | 788 |
| 2021 | 803 | 788 |
We, the residents of the LamDel Residents Association, the official registered Residents Association for the area, as well as the surrounding areas of Ward 35 and 39 in The City of Ekurhuleni;  hereby petition the COGTA Parliamentary Committee, the Gauteng MEC for COGTA, Mr Lebogang Isaac Maile; the MMC for Water and Energy in the City of Ekurhuleni, Cllr Tiisetso Nketle; The  City Manager for Ekurhuleni, Dr. Imogen Mashazi; as well as the EMM HOD for Electricity and the HOD of Finance in The Ci
Created: 2021-01-05 Statistics
| Time period | All countries | South Africa |
| --- | --- | --- |
| All time | 756 | 755 |
| 2021 | 756 | 755 |