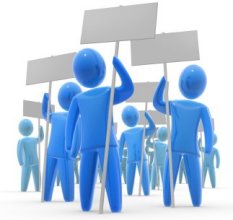 We provide a free online petition tool to create and sign petitions.
Start a social movement by creating a petition
Malaysia and Singapore has reopened its border under the Reciprocal Green Lane and Periodic Commuting Arrangement (PCA) on 17 Aug 2020 for work and business-related travel. However, there is one group of deserving people being left out - Malaysia Citizen holding Singapore PR status and working in Singapore currently. They too may have family or separated from loved ones in Malaysia. Some of them have been desperately waiting for this green lane for months and to no avail or help. We pledge that
Created: 2020-08-18 Statistics
| Time period | All countries | Singapore |
| --- | --- | --- |
| All time | 349 | 228 |
| 12 months | 349 | 228 |
Dear Sirs,  I am disturbed by the measures put in place by you to manage the COVID situation in Singapore. The measures are excessively strict and have affected the freedom and health (both physical and mental) of many who live here. I understand that you are concerned about the number of individuals (particularly the seniors) who are COVID-unvaccinated. But, please, please understand that getting the vaccine or not is a personal choice. Every single human being has the freedom to choose to say
Created: 2021-07-25 Statistics
| Time period | All countries | Singapore |
| --- | --- | --- |
| All time | 150 | 121 |
| 12 months | 149 | 121 |
The Hathras gang rape victim's body has been cremated without consent of family or legal instruction BY on duty Police Officials, as if the gang rape didn't inflict enough pain upon the victim's family. The police officers need  to be penalized for this act on the basis of multiple grounds. Sign this petition to stop the systematic oppression by the police in our country. The police is not the LAW. It is time to wake up and step forward. For we shall not obtain change unless we Create it.
Created: 2020-09-30 Statistics
| Time period | All countries | Singapore |
| --- | --- | --- |
| All time | 19422 | 78 |
| 12 months | 19421 | 78 |
In quarantine since Aug 1 We, in agreement, with the family on animal rights and their concerns for Lola psychological state and safety.  The child and her emotional support dog shall not be separated any further than needed once the dog is deem healthy from the vet. Release Lola, for the state of the child and dog mental health. We, in agreement, to sign this petition for Lola Release as a voice for the voiceless (the dog).
Created: 2021-08-26 Statistics
| Time period | All countries | Singapore |
| --- | --- | --- |
| All time | 74 | 68 |
| 12 months | 74 | 68 |
Jurgen Klopp deserves every Liverpool fans support. He won us the league for the first time in 30 years and gave Liverpool fans so much success and joy. It's a difficult time for the Boss with the loss of his mother. Please show your support by signing this petition. YNWA
Created: 2021-02-15 Statistics
| Time period | All countries | Singapore |
| --- | --- | --- |
| All time | 1053 | 63 |
| 12 months | 1051 | 63 |
PETITION FOR ONLY 10% COMMISSION DEDUCTION instead of 20%on RIDE HAILING APPS. such as GRAB and GOJEKFor PHV Drivers on these platforms,do copy and share and we hope to get as many names as possible for this petition.Hopefully we can get support for drivers out there. This petition will be brought forth to the relevant operators and governing bodies regulating the ride hailing industry to justify the desire for drivers to be earning fares fairly. Drivers,especially those who are doing full time,
Created: 2020-10-14 Statistics
| Time period | All countries | Singapore |
| --- | --- | --- |
| All time | 34 | 34 |
| 12 months | 34 | 34 |
               https://youtu.be/rRqU5Gl4cFQhttps://   https://www.youtube.com/watch?v=WdEInUfo1dA&ab_channel=NaganandaKodituwakku
Created: 2021-06-27 Statistics
| Time period | All countries | Singapore |
| --- | --- | --- |
| All time | 4037 | 23 |
| 12 months | 4037 | 23 |
End Special Anti-Robbery Squad (End SARS) or #EndSARS is a social movement in Nigeria that started on "Nigerian Twitter" opposing the Special Anti-Robbery Squad, a unit of the Nigeria Police Force. It is a call to end police oppression and brutality in Nigeria. The campaign started as a social media campaign using the hashtag #ENDSARS to demand for Nigerian government to scrap and end the deployment of Nigeria Police Force Special Anti-Robbery Squad, popularly known as SARS. Nigerians have share
Created: 2020-10-10 Statistics
| Time period | All countries | Singapore |
| --- | --- | --- |
| All time | 4834 | 14 |
| 12 months | 4834 | 14 |
We, members of the Foreign parkour community, supporting the Czech parkour community, based on the official organization of the Czech Association of Parkour, z. s. (ČAPk), as well as other public, demand that the concrete cascades at the Vltavská metro station be preserved during the new planning of the Vltavská Philharmonic and surrounding buildings, or that changes be consulted with representatives of the Czech parkour community, ie ČAPk. The Vltavská concrete cascades are an integral part of
Created: 2021-06-06 Statistics
| Time period | All countries | Singapore |
| --- | --- | --- |
| All time | 2825 | 12 |
| 12 months | 2824 | 12 |
SUPPORT OUR CAMPAIGN BY ADDING YOUR NAME TO OUR CALL TO ACTION: 17 May 2020 In September 2020, seven artists of Chinese heritage were appointed by the Centre for Chinese Contemporary Art (CFCCA) in Manchester to co-design a Revisioning Project that would address equality and inclusion, and the future relevance of the organisation. CFCCA wanted artists in a central role to 'shape their future and solve the issues of underrepresentation in the staff team'.  What followed was a series of events tha
Created: 2021-05-18 Statistics
| Time period | All countries | Singapore |
| --- | --- | --- |
| All time | 808 | 12 |
| 12 months | 808 | 12 |