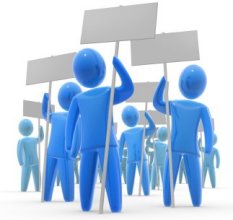 We provide a free online petition tool to create and sign petitions.
Start a social movement by creating a petition
We as a community are asking people to sign this petition to lodge our Collective objection to the Proposed Navy Route of the M20 Cork/Limerick Motorway.    We feel this would decimate our community and we feel there are other viable options that should be considered.  Given the unprecedented times we are currently in we would like to get as many signatures as possible before January 15th which is the closing date for the public consultation phase. 
Created: 2021-01-02
| Time period | All countries | Ireland |
| --- | --- | --- |
| All time | 1311 | 1227 |
| 2021 | 0 | 1227 |
My fellow students and I are making this petition to bring our views towards the Junior Cyle examinations going ahead to the attention of those who have a bigger impact and the power to change it such as those in our government, the minister for education Norma Foley and the chairman of the SEC Patrick Burke. Our reasons for doing this include ... We want to adress the unfairness of our situation if the exams were to go ahead, considering we have missed 21.76% of our Junior Cycle learning experi
Created: 2021-01-08
| Time period | All countries | Ireland |
| --- | --- | --- |
| All time | 937 | 923 |
| 2021 | 0 | 923 |
While unclean non sanitised seating and benches are all over the country are available to sit on during the covid-19 pandemic, cafes are not allowed put out sanitised clean seats for their customers, having a take away coffee. I am calling on the Goverment to allow cafes provide limited seats outside their premises to help them survive during this crisis 
Created: 2020-05-30
| Time period | All countries | Ireland |
| --- | --- | --- |
| All time | 282 | 275 |
| 2021 | 0 | 275 |
Due to the covid-19 pandemic a lot of temporary visa holders in Australia (visitor visas, student visas, 482 visa holders, working holiday visas), have been left unemployed and stranded in Australia. So far, The Australian Government has done nothing to support temporary visa holders in Australia. It has not provided a clear indication of what, if any financial support will be provided. Temporary visa holders need help and we request the Australian Government provide a clear answer to them.   We
Created: 2020-03-26
| Time period | All countries | Ireland |
| --- | --- | --- |
| All time | 6667 | 126 |
| 2021 | 0 | 126 |
As we all know every sector of Irish business has had a road map to reopening, knew what they had to do, when they could expect to resume and had lobby groups to make it happen.Country bands/ Social dance bands ,all Dancers, venue proprietors/ owners have no idea when , how or if this is going to happen for this sector of the business.It hasn't got an agenda or even been up for discussionTR Dallas,Trudi Lawlor, John Hogan, & Fran Curry have made a start in airing the problems faced by the se
Created: 2020-07-01
| Time period | All countries | Ireland |
| --- | --- | --- |
| All time | 126 | 116 |
| 2021 | 0 | 116 |
The Fitness Industry plays a vital role in keeping our nation fit and healthy. This goes for both body and mind. It is a fact that being in good health and shape makes us better at combatting Coronavirus. Capacity should be measured by the size of the space rather than a 'once size fits all' 50 people and 6 people? Where have these figures come from and on what are they based? Huge investments have gone in to make your leisure clubs, gyms and studios COVID complient. Keeping us all safe in a con
Created: 2020-08-23
| Time period | All countries | Ireland |
| --- | --- | --- |
| All time | 76 | 61 |
| 2021 | 0 | 61 |
There is a litter and dog dirt build up on the paths of Wicklow town and surrounding areas. The paths to our schools are covered in dog dirt, plastic bags & rubbish. There are no bins along the Hawkstown Road, Friars Hill or The Murrough, Places where our children walk, cycle and scooter. Please sign this petition if you would like to see our paths clean, We need bins and dog dirt bins . Thank you    
Created: 2020-03-23
| Time period | All countries | Ireland |
| --- | --- | --- |
| All time | 37 | 37 |
| 2021 | 0 | 37 |
This is not your regular petition, this is one of prayer. Each day the number of victims and fatalities is increasing here in Ireland and worldwide. Funerals are being held without service or mourners. It is a time unseen before here in Ireland. We here in Achill would like to offer a petition of prayer for all of the grieving families, for all those ill at this time and for those who died because if this pandemic.  This is a non denominational prayer petition and if you are not the praying type
Created: 2020-03-30
| Time period | All countries | Ireland |
| --- | --- | --- |
| All time | 34 | 33 |
| 2021 | 0 | 33 |
PETITION FOR WOMEN'S RIGHTS IN LEBANON PRESENTED BY THE THIRD VOICE FOR LEBANON (LEBANESE SOCIAL AND POLITICAL POLICY AND THINK-TANK GROUP) La3emvoix@groups.facebook.com LAWS AND PRACTICES: Lebanon adheres to the United Nations Charter that states that all men are free and equal and have equal rights with no discrimination between men and women. Despite its adherence to the Charter of the United Nations and the signing of international treaties, there is still much discrimination against women b
Created: 2011-11-05
| Time period | All countries | Ireland |
| --- | --- | --- |
| All time | 3637 | 32 |
| 2021 | 0 | 31 |
As a response to the Covid-19 pandemic, Eoghan Murphy implemented a moratorium that freezes rents and evictions for the duration of this crisis. However, this is the bare minimum and it is not enough to assist those who have lost their jobs because of the lock downs and who are in a vulnerable position. If landlords get and exemption from paying mortgages, tenants should get an exemption from paying rents. We ask Eoghan Murphy to stop the payment of rents for the duration of the Covid-19 crisis
Created: 2020-03-23
| Time period | All countries | Ireland |
| --- | --- | --- |
| All time | 28 | 28 |
| 2021 | 0 | 28 |