Against detaching the National Observatory of Athens from Greece's network of research centers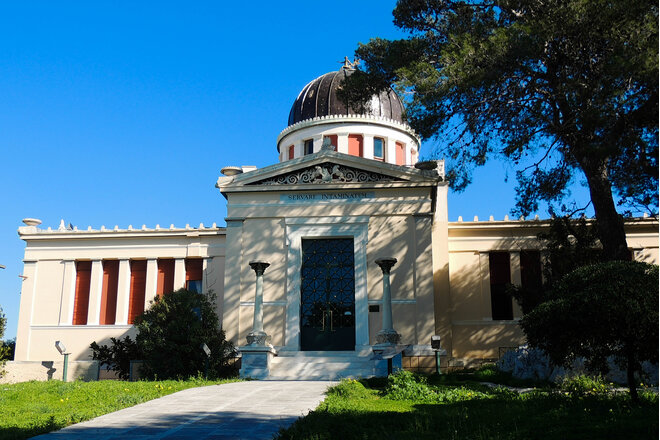 DESCRIPTION
We, the scientists and researchers of the National Observatory of Athens (NOA), urgently bring to your attention a highly concerning recent development regarding our organization and ask for your support.
NOA is a public research center with a long–standing history in research that spans more than 180 years, being actually the first research institution of the modern Greek state. As many of you know, some of its key thematics include Astronomy, Astrophysics, Space applications, Environment, Energy and Meteorology, Seismology, and Geodynamics.
NOA, as all Greek research centers, is supervised by the General Secretariat of Research & Innovation (GSRI) of the Ministry of Development. On 15/11/2023 the Greek government decided to move NOA from GSRΙ, to the Ministry of Climate Crisis and Civil Protection (MCCCP), in order to support its specific operational mission. However, this decision grossly overlooks the fact that only a very small fraction of NOA's researchers can contribute in any way to the mission of civil protection based on their fields of expertise.
We implore you to add your signature to this petition, to help preserve the National Observatory of Athens as a vital research center in Greece, ensuring its continued contributions to scientific advancement within its rightful home, the General Secretariat of Research & Innovation.
This decision poses an imminent threat to the advancement of research in Greece and to ΝΟΑ itself as a research center, jeopardizing its current trajectory of exponential growth in attracting competitive research funding and achieving scientific excellence. It also reveals a fundamental lack of recognition and understanding of the unique operational and managerial aspects required in overseeing and supporting a research center. The expertise required for such matters is consolidated within the sole relevant supervising body, the GSRI.
Outlined below are nine compelling arguments that clearly speak against this move:
1. The main mission of NOA, as outlined in its statute, is basic and applied research, which is totally incongruent to the MCCCP.
2. The implementation of NOA's main mission requires academic freedom, which has been guaranteed for decades via the GSRI, in accordance with European Commission requirements.
3. The overwhelming majority (~85%) of scientific activities and disciplines addressed by NOA's research personnel are unrelated to the MCCCP.
4. National research centers frequently collaborate with ministries, prefectures, and other public or private entities through well-established and tested procedures, utilizing memoranda of understanding (MoUs) or programmatic agreements. Therefore, cooperation between the MCCCP and NOA can be easily and successfully accomplished through such procedures.
5. The uprooting of a research center from the supervision of GSRI is unprecedented in Greece, and will have serious organizational and financial consequences.
6. The subjugation of a research center to a ministry totally unrelated to scientific research is completely uncharted territory.
7. A basic principle of good public administration is not to impose drastic and uncharted changes onto a robust organization.
8. The detachment of a research center from its country's network of research centres has, to our knowledge, no precedent at the European Union level.
9. The National Council for Research, Technology and Innovation and the entire Greek scientific community have unanimously and formally stated their disagreement with this decision.