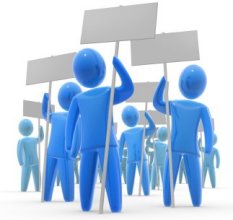 We provide a free online petition tool to create and sign petitions.
Start a social movement by creating a petition
  Justin Trudeau, with the Liberal government, has conspired with known terrorist and former Nazi collaborator George Soros to sell Canada's Syrian migrant policy to 13 undisclosed countries. Soros's (Open Society Foundation) role on the world stage is: fund regime change and/or destabilize nations, fund terrorism and import unvetted Islamic economic migrants infiltrated by radical Islamic terrorists under the false pretense of "refugee".  Trudeau and Soros have just increased migrant entry from
Created: 2017-02-10
| Time period | All countries | Canada |
| --- | --- | --- |
| All time | 5347 | 5221 |
| 2020 | 1402 | 1357 |
To the Honourable the Legislative Assembly of New Brunswick, assembled: We the undersigned, residents of New Brunswick, humbly sheweth that this Legislative Assembly urge the Premier of New Brunswick to relieve the Minister of Education and Early Childhood Development, Dominic Cardy, of his duties as a member of the Executive Council. The actions of Your Minister of Education and Early Childhood Development are unbecoming of a Member of the Executive Council of the Province of New Brunswick.
Created: 2020-02-18
| Time period | All countries | Canada |
| --- | --- | --- |
| All time | 1343 | 1334 |
| 2020 | 1337 | 1334 |
As Canadian citizens, we order the resignation of our Prime Minister, Mr. Justin Trudeau. With his wrong decisions and his careless of canadian people, Mr. Trudeau makes our country unsafe and looks unreliable in front of our allies. In addition, his wrong financial management will be worst than what the Liberal Party said first. Mr Trudeau doesn't have the skills to manage the actual international crisis, he can't take the good decisions to protect our country. He don't care about the people, d
Created: 2015-11-16
| Time period | All countries | Canada |
| --- | --- | --- |
| All time | 8547 | 8463 |
| 2020 | 869 | 866 |
With the 2020 season complete we are now planning and looking forward to next season. As we are also residents of St. Andrews we want to continue to provide a safe and enjoyable venue for all motorsports enthusiasts to participate and spectate. We understand that there are sound issues for some local residents and we will continue working to help minimize that . Our intent with this petition is to show our Mayor, Councilors, and the CAO of the RM of St. Andrews the continued support and positive
Created: 2020-11-17
| Time period | All countries | Canada |
| --- | --- | --- |
| All time | 769 | 764 |
| 2020 | 769 | 764 |
I WON'T SEND MY CHILD TO SCHOOL IN A MASK! With the announcement today of children in grades 4 and up having to wear masks all day, comes a dilemma parents should not be faced with. Do I send my child back to school to wear a mask all day?  Homeschooling and Private School are getting traction but that doesn't solve the problem or address the lack of common sense this decision has. Private schools won't be implementing masks, so if you have money your child is free to breathe. If you don't have
Created: 2020-07-31
| Time period | All countries | Canada |
| --- | --- | --- |
| All time | 657 | 629 |
| 2020 | 656 | 629 |
Please sign this petition to tell the municipality of Chatham Kent that it is not ok to take away citizen's homes and offer them no compensation. The municipality of Chatham Kent are closing Erie Shore Dr indefinitely.  The 80 families on the road now have no access to their homes. Families who pay taxes. Families who have mortgages. These homes will will be flooded and damaged by Lake Erie with no one to protect them. Residents are now homeless and bankrupt and the municipality refuses to offer
Created: 2020-03-05
| Time period | All countries | Canada |
| --- | --- | --- |
| All time | 591 | 574 |
| 2020 | 591 | 574 |
This petition strives to temporarily close OCADU and postpone the 2020 GradEx 105 due to the novel coronavirus 'Covid19". The virus, still increasing in cases and fatalities, currently sits at approximately 134,500 cases and nearly 5000 deaths. Ontario schools have officially extended March break from March 14, 2020 to April 5, 2020 in recognition of the rapid danger and spread of the novel coronavirus. Additionally, Harvard university has officially closed to encourage students to self-quaranti
Created: 2020-03-13
| Time period | All countries | Canada |
| --- | --- | --- |
| All time | 606 | 572 |
| 2020 | 605 | 572 |
The unfortunate COVID-19 virus has forced the world to shut down and end the school year early and abruptly. Not only are students losing out on their normal ways of education but the graduating classes of 2020 have lost the last few months of their high school journeys; including graduation. As students, we understand that precautions need to be taken to keep everyone safe, but we still deserve to be appreciated and acknowledged like past and future graduating classes. This petition is to send
Created: 2020-05-11
| Time period | All countries | Canada |
| --- | --- | --- |
| All time | 582 | 563 |
| 2020 | 581 | 563 |
This petition is over the misrepesention of the Trudeau government for the citizens of Canada, our aim is to remove the liberal government from office before the Canada is turned into a third world country. We are also aware that Trudeau has been charged and found guilty of thieft of Canadian fund, a person facing jail time should not be the leader of Canada. We were a lot better off before he took Office. Now the jobs are gone, taxes have gone through the roof. Our rights as citizens are being
Created: 2018-02-09
| Time period | All countries | Canada |
| --- | --- | --- |
| All time | 432 | 423 |
| 2020 | 259 | 257 |
HMCS Norton/Peninsula in Marathon after final trip frm Thunder Bay  The Town Council of Marathon has started court action to sieze the tug from the Historic Society and dispose of it.  This boat was built during WWII for the RCN and is the namesake of the 110' Norton Class deep sea salvage tugs and the last one surviving.  She was fitted with the new Top Secret Sonar system for sub hunting that helped defeat the Nazi u-boat threat.  After the war she was sold to the Marathon Corp. and served the
Created: 2020-08-05
| Time period | All countries | Canada |
| --- | --- | --- |
| All time | 260 | 246 |
| 2020 | 260 | 246 |