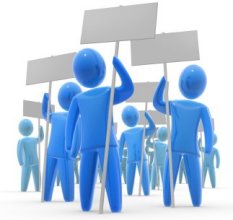 We provide a free online petition tool to create and sign petitions.
Start a social movement by creating a petition
We can all agree that the Class of 2020 had it rough, studying all their year 12 subjects online. but what about us? The Class of 2021 has had it's 3rd snap lockdown this year (5 throughout the whole course of our VCE studies) disrupting our learning as we continuously switch between on-site and online learning. This has put increased stress on the mental health of year 12's and has created a wedge in how well we as students can learn and retain information that is taught to us due to the sudden
Created: 2021-07-16
| Time period | All countries | Australia |
| --- | --- | --- |
| All time | 1992 | 1984 |
| 2021 | 1987 | 1984 |
Maitland Mayor Loretta Baker (ALP), Deputy Ben Mitchell, Cr Ranadive and all Labor Clrs voted 28/4/21 to change the red bin collection to be fortnightly. The Penfold Independent team, plus Clr Halliday and Clr Griffin opposed it though lacked numbers. From 2024 the green bin will allow collection of food organics and be collected weekly. The red bin collection frequency is now resolved to change at that time. 
Created: 2021-04-27
| Time period | All countries | Australia |
| --- | --- | --- |
| All time | 1159 | 1159 |
| 2021 | 1159 | 1159 |
Mandatory vaccination of the covid 19 vaccine (which are still undergoing clinical trials until 2023) has been announced as a requirement for anyone working in the aged care sector. Premier Mark Mcgowan has stated that he will support mandatory vaccinations for all FIFO workers if that's what the industry wants. We have an opportunity right now to stand together to protect our human rights and make our voice heard.  No matter what your views on vaccination are, the real issue at hand here is the
Created: 2021-07-02
| Time period | All countries | Australia |
| --- | --- | --- |
| All time | 1059 | 1043 |
| 2021 | 1059 | 1043 |
You might have heard that the City of Melbourne council is planning to open a homeless shelter on the corner of Rose Lane and Lt Bourke St. Works are to commence August 2021. This has been done without speaking to residents and businesses within the vicinity and will have a profound effect on Rose Lane, Lt Bourke St and surrounds, and ultimately the entire CBD.    There are young families with small children, students and retirees living in the neighbourhood calling it home. This 'New York' s
Created: 2021-07-08
| Time period | All countries | Australia |
| --- | --- | --- |
| All time | 871 | 822 |
| 2021 | 870 | 822 |
VIRUSES AND VACCINES DON'T LOCK UP COUNTRIES AND VIOLATE HUMAN RIGHTS, GOVERNMENTS DO! If you are an Australian citizen or resident, we ask for your support to urge the the Prime Minister (Scott Morrison), State Premiers, and the State Health Ministers and Chief Health Officers to allow the current COVID-19 Public Health Emergencies to expire. For the Premiers of Australian States and Territories who have already extended, we ask you to cancel your Public Health Emergencies.      Why is this im
Created: 2021-06-16
| Time period | All countries | Australia |
| --- | --- | --- |
| All time | 779 | 775 |
| 2021 | 779 | 775 |
As an owner of the new Isuzu DMAX I am seriously concerned as to potential safety issues with the new IDAS system. Personally myself with my family have had multiple instances where the IDAS system has activated and as a result almost caused serious motor vehicle accidents with potentially fatal outcomes. The system while functioning as it was designed, is not designed well for varying road conditions both expected and unexpected including road surfaces, lane narrowing, traffic with other vehicl
Created: 2021-04-28
| Time period | All countries | Australia |
| --- | --- | --- |
| All time | 681 | 676 |
| 2021 | 681 | 676 |
We believe in upholding the democratic values of freedom of speech, thought, and expression. We view Academic freedom of expression in universities as paramount to the process of higher education and empirically-grounded research. The suppression of opposing views stifles critical thought and debate, which are incredibly important parts of a university education and should be promoted and encouraged in both students and staff. We strongly oppose the idea that Academic Freedom should only apply
Created: 2021-02-27
| Time period | All countries | Australia |
| --- | --- | --- |
| All time | 1036 | 538 |
| 2021 | 1034 | 538 |
               https://youtu.be/rRqU5Gl4cFQhttps://   https://www.youtube.com/watch?v=WdEInUfo1dA&ab_channel=NaganandaKodituwakku
Created: 2021-06-27
| Time period | All countries | Australia |
| --- | --- | --- |
| All time | 3876 | 474 |
| 2021 | 3876 | 474 |
PLEASE STATE NAME, ADDRESS & CONTACT NUMBER in comments to be in accordance with Northern Beaches council requirements of petitions and DONT FORGET to check inbox after signing to validate your signature. We need you, Avalon Beach needs you, we need 10,000 signatures TARGET 10,000 signatures  ReasonCouncil is Proposing Medium Density Apartments in a 1km radius of Avalon & Newport and high density in Mona Vale. They say this will provide diversity and affordability of housing to locals in
Created: 2021-02-25
| Time period | All countries | Australia |
| --- | --- | --- |
| All time | 365 | 365 |
| 2021 | 365 | 365 |
We the undersigned old girls ask Frensham to abandon the DA to develop the lower Holt and take steps to protect it in line with the Upper Holt and Winifred West's original vision
Created: 2021-06-26
| Time period | All countries | Australia |
| --- | --- | --- |
| All time | 284 | 258 |
| 2021 | 274 | 258 |