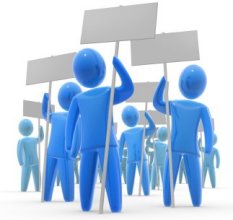 We provide a free online petition tool to create and sign petitions.
Start a social movement by creating a petition
We urge all responsible authorities, decision makers as well as institutions in charge of the urban planning and the protection of heritage in Belgrade and Serbia to take urgent steps to stop the construction of the cable car that would connect the Belgrade Fortress and Ušće Park. The Belgrade Fortress is the key historic urban site for understanding the development of Belgrade and the presence of the various civilisations from Prehistoric times, and must be safeguarded as a whole. We believe t
16182 Created: 2019-03-19 Statistics
| Time period | All countries | Serbia And Montenegr |
| --- | --- | --- |
| All time | 16182 | 1724 |
| All time | 16182 | 1724 |
One of the oldest active sports facilities in the World should not become the shopping mall! It is 8 years older than Wimbledon! Sign to save culture, tradition, thrill and excitement of this iconic Institution!
10095 Created: 2017-03-30 Statistics
| Time period | All countries | Serbia And Montenegr |
| --- | --- | --- |
| All time | 10095 | 1456 |
| All time | 10096 | 1456 |
Dear friends of animals and planet Earth,   We need your help!   We are contacting you in defense of the law on animal welfare, specifically article 7, paragraph 1, point 37, which forbids the containment, reproduction, import, export and deprivation of life specifically for the purpose of producing fur and leather and article 89, which states that this ban will be implemented as of January 1st, 2019.   Fur farmers, in cooperation with certain politicians, are trying to change the law by prolong
2886 Created: 2018-06-02 Statistics
| Time period | All countries | Serbia And Montenegr |
| --- | --- | --- |
| All time | 2886 | 395 |
| All time | 2886 | 395 |
This morning my four month old puppy was beaten to death just because he left the yard for 15min!We were at all veterinary stations, police, veterinary institute, communal police and they all turned their backs to us. I beg you honestly, please help me to stop this monster!Sign the petition, help us to do something, I've loved this little angel!I truly thank you,- pregnant owner Alexandra Dimitrijević.How it all happened: puppy left the yard with my other two dogs, they broke the gate behind a h
16222 Created: 2015-02-07 Statistics
| Time period | All countries | Serbia And Montenegr |
| --- | --- | --- |
| All time | 16222 | 395 |
| All time | 16222 | 395 |
Pursuant to Article 56 of the Constitution of the Republic of Serbia, the undersigned citizens require immediate halt of the decision on the burying of a basilica at Kladenčište site. The absence of a strategy which would include the promotion of our cultural heritage and mutual cooperation of cultural institutions takes its toll. Improving inter-agency cooperation between culture and tourism, the awareness of citizens and the need for education on the topic of the cultural heritage and particip
3475 Created: 2015-06-28 Statistics
| Time period | All countries | Serbia And Montenegr |
| --- | --- | --- |
| All time | 3475 | 277 |
| All time | 3475 | 277 |
Da uspe ono sto smo naumili
3776 Created: 2016-01-28 Statistics
| Time period | All countries | Serbia And Montenegr |
| --- | --- | --- |
| All time | 3776 | 230 |
| All time | 3778 | 230 |
PETITION FOR HELP FOR ALEKSANDAR STANOJLOVIC FROM SABAC (SERBIA)-HELP HIM TO BUILD A SHELTER FOR DOGS HE SAVED! For a long time, Aleksandar Stanojlovic, the founder and legal representative of Associaton for protection of abandoned animals "MEDA-SABAC", is taking care of more than 70 stray animals from city of Sabac and from whole area that belongs to the municipality Sabac. He provides them accomodation, food, water, medical care, sterilization, vaccines and everything else that these animals n
2099 Created: 2017-09-16 Statistics
| Time period | All countries | Serbia And Montenegr |
| --- | --- | --- |
| All time | 2099 | 200 |
| All time | 2099 | 200 |
Novi Sad Mayor: We demand dismissal for a puppy killersWorkers of JKP hygiene and veterinary Novi Sad they caught a good-natured little dog Stena 15 July 2015, and the next day the three veterinarians, animal hygiene and veterinary Novi Sad made the decision to kill the Wall, under the pretext that it is aggressive. We demand that this monstrous crimes will be severely punished and that veterinarians who killed Stena get fired because they do not deserve to work with the noble animals, dogs. Ste
2724 Created: 2015-07-22 Statistics
| Time period | All countries | Serbia And Montenegr |
| --- | --- | --- |
| All time | 2724 | 199 |
| All time | 2724 | 199 |
In Novi Pazar, Serbia, on the part of old Ottoman fort there is a disco clubwhich threatens to destroy the walls and make a huge damage to both, the environmentand the old structure itself. Please help as give our voice towards the relevant institutions. This petition is a last resort for us, the people of the city of Novi Pazar, to ask for justice, for respect of our heritage, for respect of our public spaces and the specific peace with which the society of this antique trading spot had for hun
872 Created: 2018-12-25 Statistics
| Time period | All countries | Serbia And Montenegr |
| --- | --- | --- |
| All time | 872 | 163 |
| All time | 872 | 163 |
                  Sign the petition for the arrival of low-cost (low cost) airlines in Nis. With the arrival of such airlines at Nis airport, the airport would finally come to life, and allow direct connection to Europe. Arrival any airline and the establishment of direct flights from Nis, will mean a lot for this region of southeast Serbia and I Constantine the Great Airport. By signing are stopping the closure of the airport Nis! So be you and one of the signers! Signatures our petiti
6324 Created: 2013-10-16 Statistics
| Time period | All countries | Serbia And Montenegr |
| --- | --- | --- |
| All time | 6324 | 157 |
| All time | 6324 | 157 |