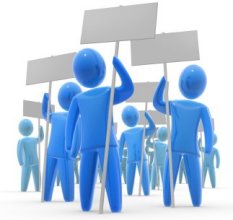 We provide a free online petition tool to create and sign petitions.
Start a social movement by creating a petition
Investigation and Prosecution of Those Individuals Responsible for Crimes Against Humanity   29 September 2021     The International Criminal Court Office of the Prosecutor Post Office Box 19519 2500 CM The Hague The Netherlands     And   Ms. Karen Mosoti, or official replacement for the office of Liaison Office of the International Criminal Court to the United Nations 866 United Nations Plaza Suite 476 New York, NY, 10017 USA 212-486-1346/47/62     Email: otp.informationdesk@icc-cpi.int   Dear
Created: 2021-09-29 Statistics
| Time period | All countries | Brazil |
| --- | --- | --- |
| All time | 68894 | 104 |
| 12 months | 68892 | 104 |
To: Prime Minister Mateusz Morawiecki, Members of Parliament:   Article 196 of the Polish Penal Code states the following: Whoever offends the religious feelings of other persons by outraging in public an object of religious worship or a place dedicated to the public celebration of religious rites, shall be subject to a fine, the penalty of restriction of liberty or the penalty of deprivation of liberty for up to 2 years. This is an offence prosecuted ex officio by the public prosecutor's office
Created: 2021-03-12 Statistics
| Time period | All countries | Brazil |
| --- | --- | --- |
| All time | 10900 | 70 |
| 12 months | 10900 | 70 |
The scientific community is by nature creative. As such, it is time for this group of creative persons to search, as a community, for new solutions and new directions when appraising Science. The pioneering DORA-Leiden-Tide documents requesting changes in scientific output evaluation need to be expanded upon to guarantee the full potential of Science´s undeniable ability to promote development (https://sfdora.org/; http://www.leidenmanifesto.org/; https://responsiblemetrics.org/the-metric-tide/)
Created: 2019-05-07 Statistics
| Time period | All countries | Brazil |
| --- | --- | --- |
| All time | 103 | 84 |
| 12 months | 71 | 62 |
The Hathras gang rape victim's body has been cremated without consent of family or legal instruction BY on duty Police Officials, as if the gang rape didn't inflict enough pain upon the victim's family. The police officers need  to be penalized for this act on the basis of multiple grounds. Sign this petition to stop the systematic oppression by the police in our country. The police is not the LAW. It is time to wake up and step forward. For we shall not obtain change unless we Create it.
Created: 2020-09-30 Statistics
| Time period | All countries | Brazil |
| --- | --- | --- |
| All time | 19422 | 51 |
| 12 months | 19421 | 51 |
As scholars, researchers, activists and concerned individuals, we, the undersigned, strongly condemn President Donald Trump's proclamation recognizing Moroccan sovereignty over Western Sahara.  Western Sahara is a case of unresolved decolonization.  Decolonization is not only a legal process, but a political struggle, one which has often been waged through the global public sphere. World public opinion, transnational solidarity and global attention have historically been integral to successful d
Created: 2021-01-07 Statistics
| Time period | All countries | Brazil |
| --- | --- | --- |
| All time | 578 | 29 |
| 12 months | 578 | 29 |
We, members of the Foreign parkour community, supporting the Czech parkour community, based on the official organization of the Czech Association of Parkour, z. s. (ČAPk), as well as other public, demand that the concrete cascades at the Vltavská metro station be preserved during the new planning of the Vltavská Philharmonic and surrounding buildings, or that changes be consulted with representatives of the Czech parkour community, ie ČAPk. The Vltavská concrete cascades are an integral part of
Created: 2021-06-06 Statistics
| Time period | All countries | Brazil |
| --- | --- | --- |
| All time | 2830 | 21 |
| 12 months | 2829 | 21 |
PETITION FOR WOMEN'S RIGHTS IN LEBANON PRESENTED BY THE THIRD VOICE FOR LEBANON (LEBANESE SOCIAL AND POLITICAL POLICY AND THINK-TANK GROUP) La3emvoix@groups.facebook.com LAWS AND PRACTICES: Lebanon adheres to the United Nations Charter that states that all men are free and equal and have equal rights with no discrimination between men and women. Despite its adherence to the Charter of the United Nations and the signing of international treaties, there is still much discrimination against women b
Created: 2011-11-05 Statistics
| Time period | All countries | Brazil |
| --- | --- | --- |
| All time | 3637 | 120 |
| 12 months | 3249 | 17 |
Hello farmers  I am writing this regarding our new market.    We should fight for our team, for our neighborhood. We have made a lot of friends with this game. Its time for us to do some chances. Its time for us to show them  that without us they are nothing.  We do really care and will allways stand for injustice. What they have done with the new market, is beyond understanding. You can not help your friends, your neighbors and you can not do tasks in regatta anymore. All you can do is spend a
Created: 2021-03-11 Statistics
| Time period | All countries | Brazil |
| --- | --- | --- |
| All time | 257 | 15 |
| 12 months | 257 | 15 |
Dear Professors, University Teachers,Dear Doctoral students and students, We turn to you with an appeal that we are addressing at the moment in which we especially remember Karol Wojtyła, the professor, great university teacher, philosopher, cardinal, and pope. We would like to recall his significant contribution to the development of science, above all in the field of anthropology and humanism. The month of October is traditionally associated with the beginning of the academic year at our unive
Created: 2020-10-11 Statistics
| Time period | All countries | Brazil |
| --- | --- | --- |
| All time | 62 | 15 |
| 12 months | 62 | 15 |
To Bishops and Pastors in the Catholic Church: Pope Francis has called for engagement of the whole People of God in walking, discerning, governing, and evangelizing together to make fruitful the Synod on Synodality soon to begin on the local level this fall. It is our hope that every diocese throughout the world will hold a synod (a gathering of bishops to listen to the voices of the laity) between October 2021 and April 2022. The early church was a community of equals, governed by Christ's "new
Created: 2021-07-30 Statistics
| Time period | All countries | Brazil |
| --- | --- | --- |
| All time | 645 | 13 |
| 12 months | 645 | 13 |