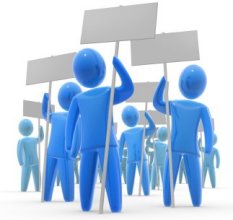 We provide a free online petition tool to create and sign petitions.
Start a social movement by creating a petition
   Dear everyone! We need your help! Due to COVID-19, Norway closed its borders on 16-03-2020 to all who were not Norwegian citizens, or who did not have a residence permit in Norway. Many of us who have been in a relationship for many years are forgotten because we are not married / engaged or have / are expecting children.In a society where it is less and less common to get married,these criterias are not up to date with regard to the modern society we live in. In addition, we also have
Created: 2020-10-02
| Time period | All countries | Norway |
| --- | --- | --- |
| All time | 1116 | 1026 |
| 12 months | 1116 | 1026 |
Save the green areas at Lund torv and Vabua in Kristiansand. The biggest green spaces in the area and the most popular toboggan are at risk. Protect the green spaces and don't risk the biodiversity and the red listed species.  
Created: 2019-11-26
| Time period | All countries | Norway |
| --- | --- | --- |
| All time | 1001 | 990 |
| 12 months | 1001 | 990 |
Hairdressers in Norway have very poor training in Afro hair. The curriculum barely mentions it. Most people who work in the salon have no knowledge and end up rejecting customers. This is unacceptable. We need to introduce more information into the education system. There is no technical education, or information on maintenance, how to take care of afro hair, what products you use, or how to cut, color or style it. This is something we need to address. We can offer the students enough knowledg
Created: 2020-06-19
| Time period | All countries | Norway |
| --- | --- | --- |
| All time | 994 | 975 |
| 12 months | 994 | 975 |
  Dr Joseph Nkusi is a Rwandan citizen. He must be released from prison in Rwanda as soon as possible, in order to be resettled in Norway. He got protection in Norway in 2018, two years after The Norwegian Immigration Appeals Board forced him back to Rwanda. Dr Joseph Nkusi came to Norway as a researcher at the University of Bergen in 2009. When his work visa was about to expire, he applied for protection in Norway. He got negative decisions, first from UDI (Directorate of Immigration) and then
Created: 2019-10-23
| Time period | All countries | Norway |
| --- | --- | --- |
| All time | 586 | 463 |
| 12 months | 586 | 463 |
We now see time and time again how the Nordic countries governments either change or set stricter terms for Norwegian in relation to other airlines. Norwegian has the same right to aid as the others. Now the various authorities in Sweden, Denmark and Norway are changing the rules of the game with a pretext that Norwegian has put itself in its own crisis. The Corona crisis is extraordinary and no companies are exempt from this crisis. Norway is the leading company with focus on environmentally fr
Created: 2020-03-28
| Time period | All countries | Norway |
| --- | --- | --- |
| All time | 1661 | 333 |
| 12 months | 1661 | 333 |
We want back Norwegian's route to/from Oslo - Bangkok (OSL - BKK) as soon as possible. What we are FOR is that the route from/to OSLO should come back into operation again. We do not necessarily want the ARN (Stockholm-Arlanda) or the AAL (Aalbord (Danmark)) routes back, since Norwegian has made it clear that the market for 3 such routes in scandinavia apparently is not large enough.     Photo: thailand-portalen.dk
Created: 2020-02-23
| Time period | All countries | Norway |
| --- | --- | --- |
| All time | 180 | 144 |
| 12 months | 180 | 144 |
Berger Forest (Bergerskogen) is a most important nature and recreation area at Nesodden, near Oslo, Norway, which is highly threatened by development.  The forest is registered as important for preserving biodiversity, and in recent years, large parts are mapped as important habitats and several redlisted species have been recorded. Surveys also show that very important habitats are still not registered and mapped. Development plans have caused concern among both people and environmental author
Created: 2015-03-26
| Time period | All countries | Norway |
| --- | --- | --- |
| All time | 782 | 758 |
| 12 months | 128 | 126 |
OPEN LETTER ON ANIMAL PROTECTIONTo:Dr. István Nagy, Minister of AgricultureDr. András Rácz State Secretary for the EnvironmentDr. Márton Oravecz President of the National Food Chain Safety Authority (NÉBIH)Róbert Zsigó State Secretary for Food Chain SupervisionDr. Gábor Gönczi President of the Hungarian Veterinary ChamberDr. Sándor Pintér Minister of the InteriorDr. László Sors State Secretary (NAV), Head of the National Tax and Customs Officedr. László Jámbor President of the Hungarian National
Created: 2019-11-18
| Time period | All countries | Norway |
| --- | --- | --- |
| All time | 25397 | 73 |
| 12 months | 25381 | 73 |
English version below! Hyvät Lohjan kaupungin edustajat, Tämän vetoomuksen allekirjoittajat edustavat ryhmää suomalaisia ja kansainvälisiä sukeltajia, jotka ovat kiinnostuneita sukeltamisesta Lohjan Ojamon kaivoslammella ja haluavat Ojamon Tekniikkasukeltajat ry:lle oikeuden järjestää siellä sukellustapahtumia.                                                                                   Yhdistyksen tavoite on tarjota oikeudenmukaisesti ja avoimesti kaikille sukeltajille mahdollisuus sukelta
Created: 2020-04-01
| Time period | All countries | Norway |
| --- | --- | --- |
| All time | 1841 | 60 |
| 12 months | 1841 | 60 |
The destruction of nature and disasters caused by human activity has enormous consequences and threatens the livelihoods and life on earth. If we are to get the world and climate back on track, we need to mobilize like never before. If we do not prevent now we will have to spend huge amounts of money in the future to repair the damage we could have prevented today. Norway is enormously rich and can afford to share. For decades, we have been pumping up huge amounts of oil and gas that happened to
Created: 2020-02-14
| Time period | All countries | Norway |
| --- | --- | --- |
| All time | 40 | 40 |
| 12 months | 40 | 40 |