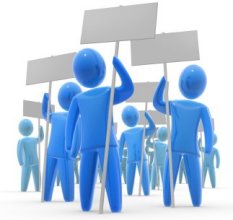 We provide a free online petition tool to create and sign petitions.
Start a social movement by creating a petition
Highly esteemed Prime Minister Rutte, Your Majesty King Willem-Alexander, Proclaim a National Prayer Day! The corona crisis has been gripping the Netherlands and other countries for months. The government is putting a lot of effort into controlling the problem and looking for solutions. But you have not yet called for a day of national prayer. Until now, only a social and human message has sounded to do it together. But this is the time for a Biblical call to pray to God as a people. It is true
Created: 2020-04-20
| Time period | All countries | Netherlands |
| --- | --- | --- |
| All time | 3144 | 3125 |
| 2021 | 0 | 3125 |
We now see time and time again how the Nordic countries governments either change or set stricter terms for Norwegian in relation to other airlines. Norwegian has the same right to aid as the others. Now the various authorities in Sweden, Denmark and Norway are changing the rules of the game with a pretext that Norwegian has put itself in its own crisis. The Corona crisis is extraordinary and no companies are exempt from this crisis. Norway is the leading company with focus on environmentally fr
Created: 2020-03-28
| Time period | All countries | Netherlands |
| --- | --- | --- |
| All time | 1680 | 92 |
| 2021 | 0 | 92 |
Because Don't Let Daddy know closes 2 stages, because of the 'risk' of the coronavirus, and putting everyone at 1 stage instead of 3 stage, we want our money back. This is pure fraud. They using cheap arguments that are incorrect and a real joke. Just before the announcement they changed their 'terms and conditions' so that they would not have to pay back a refund. These terms and conditions did not exist when people bought their ticket.  
Created: 2020-03-04
| Time period | All countries | Netherlands |
| --- | --- | --- |
| All time | 104 | 78 |
| 2021 | 0 | 78 |
2 EXTRA CHESS TABLES IN MAXIMAPARK This petition has also been signed by Anish Giri.  Each Sunday morning at 11.00 hours we play chess at the chess tables in Máximapark, Utrecht (The Netherlands). At this same place also chess workshops are being organized for kids and for adults.  Now only 6 persons can play chess at the 3 chess tables. However, every Sunday there are MUCH MORE PEOPLE COMING TO THE PARK TO PLAY. Some players even bring their own tables to the park, also chess boards are being p
Created: 2020-12-23
| Time period | All countries | Netherlands |
| --- | --- | --- |
| All time | 331 | 324 |
| 2021 | 0 | 63 |
We already have 204 PHYSICAL SIGNATURES from researchers, medical doctors, students and many other people working and studying at the UvA, VU or related hospitals. Please help us during this final sprint by signing this online petition to INCREASE GLOBAL ACCESS TO MEDICINES before we present the combined signatures to the board of Amsterdam UMC in the spring of 2020.    To whom it may concern: I hereby express my full support to Universities Allied for Essential Medicines – Amsterdam (UAEM
Created: 2016-11-30
| Time period | All countries | Netherlands |
| --- | --- | --- |
| All time | 100 | 98 |
| 2021 | 0 | 62 |
English version below! Hyvät Lohjan kaupungin edustajat, Tämän vetoomuksen allekirjoittajat edustavat ryhmää suomalaisia ja kansainvälisiä sukeltajia, jotka ovat kiinnostuneita sukeltamisesta Lohjan Ojamon kaivoslammella ja haluavat Ojamon Tekniikkasukeltajat ry:lle oikeuden järjestää siellä sukellustapahtumia.                                                                                   Yhdistyksen tavoite on tarjota oikeudenmukaisesti ja avoimesti kaikille sukeltajille mahdollisuus sukelta
Created: 2020-04-01
| Time period | All countries | Netherlands |
| --- | --- | --- |
| All time | 1841 | 61 |
| 2021 | 0 | 61 |
Veel ondernemers kunnen bij de overheid aankloppen voor financiële steun in verband met de coronacrisis. Maar dat geldt niet voor iedereen. Waar bijvoorbeeld kappers wel compensatie krijgen, vissen tatoeëerders achter het net. Het blijkt dat we in een groep zitten tussen de paragnosten, astrologen, toiletjuffrouwen, hondenuitlaters en sekslijnmedewerkers. We komen dus niet in aanmerking voor enige steun op dat gebied, terwijl wij wel 21% belasting moeten afdragen. Dat is wel heel vreemd voor een
Created: 2020-03-31
| Time period | All countries | Netherlands |
| --- | --- | --- |
| All time | 56 | 56 |
| 2021 | 0 | 56 |
Non-governmental organizations in Slovenia are increasingly targeted by the government's restrictive measures and hostile rhetoric. Leading the government, the radical right Slovenian Democratic Party and PM Janez Janša direct their hostility especially towards NGOs engaged in independent cultural production and defending human rights, media freedom and the environment. Legal and financial restrictions have been applied to them and the epidemic is used to justify such measures. The media, the ju
Created: 2020-10-24
| Time period | All countries | Netherlands |
| --- | --- | --- |
| All time | 1320 | 45 |
| 2021 | 0 | 45 |
Lichtpollutie, niet vele liggen er wakker van maar het is er zeker en vast. Met deze petitie willen we een halt toeroepen aan de lichtpollutie.Steden, gemeenten, dorpjes en gehuchten zouden snachts minder lichten moeten laten branden (uitgezonderd op-afritten, kruispunten, oversteekplaatsen) Laat de mensen genieten van de sterrenhemel.Bij voldoende handtekeningen zal de petitie doorgestuurd worden naar de ENVI afdeling van het Europese parlement...   Delen is lief ;)------------Lightpollution, m
Created: 2020-07-27
| Time period | All countries | Netherlands |
| --- | --- | --- |
| All time | 56 | 43 |
| 2021 | 0 | 43 |
Due to the covid-19 pandemic a lot of temporary visa holders in Australia (visitor visas, student visas, 482 visa holders, working holiday visas), have been left unemployed and stranded in Australia. So far, The Australian Government has done nothing to support temporary visa holders in Australia. It has not provided a clear indication of what, if any financial support will be provided. Temporary visa holders need help and we request the Australian Government provide a clear answer to them.   We
Created: 2020-03-26
| Time period | All countries | Netherlands |
| --- | --- | --- |
| All time | 6667 | 43 |
| 2021 | 0 | 43 |