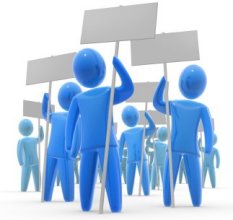 We provide a free online petition tool to create and sign petitions.
Start a social movement by creating a petition
Highly esteemed Prime Minister Rutte, Your Majesty King Willem-Alexander, Proclaim a National Prayer Day! The corona crisis has been gripping the Netherlands and other countries for months. The government is putting a lot of effort into controlling the problem and looking for solutions. But you have not yet called for a day of national prayer. Until now, only a social and human message has sounded to do it together. But this is the time for a Biblical call to pray to God as a people. It is true
Created: 2020-04-20
| Time period | All countries | Netherlands |
| --- | --- | --- |
| All time | 3144 | 3125 |
| 12 months | 3141 | 3125 |
[English below] Ondanks dat Nederland een ontzettend dichtbevolkt en bebouwd land is, heeft het een rijkdom aan bossen en natuur zoals de Veluwe en de Biesbosch. Eén manier om van het publieke goed van de Nederlandse natuur gebruik te maken was de zogenaamde ¨paalcamping¨, de enige mogelijkheid in het land om daadwerkelijk een nachtje in ruige, onverstoorde natuur door te brengen. De campings, beheerd door het staatsbosbeheer zijn sinds de Coronamaatregelen gesloten en sinds 1 Juni is er beslot
Created: 2020-07-31
| Time period | All countries | Netherlands |
| --- | --- | --- |
| All time | 1563 | 1492 |
| 12 months | 1563 | 1492 |
بسمه تعالی رییس جمهور محترم ریاست محترم ستاد ملی مبارزه با کرونا حجت الاسلام والمسلمین دکتر حسن روحانی  با عرض سلام و احترام همان‌گونه که مستحضرید آزمون های کارشناسی ارشد و دکتری تخصصی وزارت بهداشت و وزارت علوم در انتهای تیرماه و مردادماه سال جاری برگزار خواهد شد و این در حالی است که شاهد بازگشت موج جدید انتشار کرونا ویروس جدید (کووید 19) و افزایش میزان ابتلا و مرگ و میر ناشی از آن در بسیاری از استان ها و شهرهای کشور می باشیم. بر اساس مستندات علمی و اظهار نظر متخصصین، گرمای هوا تاثیر چندانی بر ک
Created: 2020-05-07
| Time period | All countries | Netherlands |
| --- | --- | --- |
| All time | 35730 | 765 |
| 12 months | 35565 | 765 |
      Dear artist, The extraordinary times that we find ourselves in due to CoViD-19, also has a serious impact on our industry, tattoo artists and piercers. And where up until now there has never been any single point of contact or form of unionization for our industry, we have seen the need to accommodate this. The NBTK and the Nederlandse Tattoo Bond have joined their efforts. The RIVM has asked us to present a well-substantiated plan so that we can open for our doors in the new society. We
Created: 2020-04-18
| Time period | All countries | Netherlands |
| --- | --- | --- |
| All time | 665 | 615 |
| 12 months | 620 | 615 |
2 EXTRA CHESS TABLES IN MAXIMAPARK This petition has also been signed by Anish Giri.  Each Sunday morning at 11.00 hours we play chess at the chess tables in Máximapark, Utrecht (The Netherlands). At this same place also chess workshops are being organized for kids and for adults.  Now only 6 persons can play chess at the 3 chess tables. However, every Sunday there are MUCH MORE PEOPLE COMING TO THE PARK TO PLAY. Some players even bring their own tables to the park, also chess boards are being p
Created: 2020-12-23
| Time period | All countries | Netherlands |
| --- | --- | --- |
| All time | 337 | 330 |
| 12 months | 337 | 330 |
Almost a year now, do we, also in the Netherlands, deal with the Coronavirus. For almost a year, students are at home studying in their (really small) student room, or at their parents'. In the same year we have heard from all kinds of people that this is our fault, the youth doesn't stay at home, the youth keep on partying, studenthouses throw house-parties. These problems are all valid, that's why we have a curfew, we are in the strongest lock-down in the Netherlands yet.    At the same time t
Created: 2021-02-08
| Time period | All countries | Netherlands |
| --- | --- | --- |
| All time | 316 | 249 |
| 12 months | 316 | 249 |
Students should not suffer disadvantages due to mistakes made by the university which could have a negative impact on their future university career. This disqualification of grades is based solely on the error of the university to implement randomazation in the exams. Due to this misconduct on the part of the university, the Gpa and overall Gpa are interpreted as a disadvantage for the students. Furthermore, no costs for further educational measures will be reimbursed. Furthermore, the quiz sco
Created: 2020-06-22
| Time period | All countries | Netherlands |
| --- | --- | --- |
| All time | 222 | 122 |
| 12 months | 221 | 122 |
We now see time and time again how the Nordic countries governments either change or set stricter terms for Norwegian in relation to other airlines. Norwegian has the same right to aid as the others. Now the various authorities in Sweden, Denmark and Norway are changing the rules of the game with a pretext that Norwegian has put itself in its own crisis. The Corona crisis is extraordinary and no companies are exempt from this crisis. Norway is the leading company with focus on environmentally fr
Created: 2020-03-28
| Time period | All countries | Netherlands |
| --- | --- | --- |
| All time | 1681 | 92 |
| 12 months | 1681 | 92 |
To: Prime Minister Mateusz Morawiecki, Members of Parliament:   Article 196 of the Polish Penal Code states the following: Whoever offends the religious feelings of other persons by outraging in public an object of religious worship or a place dedicated to the public celebration of religious rites, shall be subject to a fine, the penalty of restriction of liberty or the penalty of deprivation of liberty for up to 2 years. This is an offence prosecuted ex officio by the public prosecutor's office
Created: 2021-03-12
| Time period | All countries | Netherlands |
| --- | --- | --- |
| All time | 6004 | 88 |
| 12 months | 6004 | 88 |
Because Don't Let Daddy know closes 2 stages, because of the 'risk' of the coronavirus, and putting everyone at 1 stage instead of 3 stage, we want our money back. This is pure fraud. They using cheap arguments that are incorrect and a real joke. Just before the announcement they changed their 'terms and conditions' so that they would not have to pay back a refund. These terms and conditions did not exist when people bought their ticket.  
Created: 2020-03-04
| Time period | All countries | Netherlands |
| --- | --- | --- |
| All time | 104 | 78 |
| 12 months | 104 | 78 |