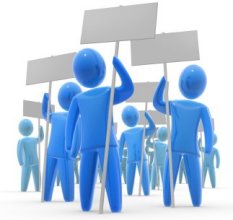 We provide a free online petition tool to create and sign petitions.
Start a social movement by creating a petition
STOP BASIT'S EXPULSION! At the age of 13, Basit Syed left his native country Pakistan and with his father, fled to Sweden. 3 years later, his mother and brother also came here. Basit has now lived in Sweden for more than 6 years. Although his entire family has received a residence permit, he himself has not. Basit grew up in Åre. He went to primary school in Duved and started a high school education in technology. The first year he went to Åre gymnasium and the second to Wargentin in Östersund.
Created: 2021-10-08 Statistics
| Time period | All countries | Sweden |
| --- | --- | --- |
| All time | 2159 | 1999 |
| 12 months | 2159 | 1999 |
IKEA's founder Ingvar Kamprad believed he could change societies where he brings his stores. There should be NO BUSINESS AS USUAL during a time of war in Europe. Your act can have other international retail chains to follow. Spark the conversation.  IKEA has 27 stores in Russia (with e-commerce) - the same number as EU Member States. IKEA symbolically carries the blue and yellow colours just as Ukraine does. Sign this petition to encourage IKEA to lead with a symbolic example!  This petition wi
Created: 2022-02-25 Statistics
| Time period | All countries | Sweden |
| --- | --- | --- |
| All time | 763 | 480 |
| 12 months | 763 | 480 |
Din röst och hjälp behövs! Nu är det bråttom, Vi föräldrar har startat en namninsamling för att få behålla Elmeskolan på den östra sidan av Älmhult. Det innebär att antingen stanna kvar i pailjongerna, eller flytta tillbaka till de gamla lokalerna (Internationella skolan)  Genom denna insamlingen hoppas vi kunna påverka politikerna i deras beslut ta nästa veckan ( v. 47)  Vi vill att beslutet ska grunda sig i barnens bästa och behålla den trygga skolenhet som Elmeskolan har. Genom att stanna kva
Created: 2021-11-18 Statistics
| Time period | All countries | Sweden |
| --- | --- | --- |
| All time | 417 | 407 |
| 12 months | 416 | 407 |
Senaste 15 åren har antalet utländska medborgare ökat på flyttning från Albanien till Sverige på grund av jobb. Vi har haft ett stort behov att Sverige erkännas albansk körkort.    Vi har lika många praktiska och ekonomiska anledningar av validering och körkort överföring, vilket innebär att vi har samma rätt som t.ex. de som kommer från EU länderna.    Vi anser att det är nödvändigt hålla med om albanska körkorten i Sverige för att underlätta deras vistelse i anknytning med jobbet.    Till det
Created: 2022-02-05 Statistics
| Time period | All countries | Sweden |
| --- | --- | --- |
| All time | 325 | 266 |
| 12 months | 325 | 266 |
Investigation and Prosecution of Those Individuals Responsible for Crimes Against Humanity   29 September 2021     The International Criminal Court Office of the Prosecutor Post Office Box 19519 2500 CM The Hague The Netherlands     And   Ms. Karen Mosoti, or official replacement for the office of Liaison Office of the International Criminal Court to the United Nations 866 United Nations Plaza Suite 476 New York, NY, 10017 USA 212-486-1346/47/62     Email: otp.informationdesk@icc-cpi.int   Dear
Created: 2021-09-29 Statistics
| Time period | All countries | Sweden |
| --- | --- | --- |
| All time | 73038 | 303 |
| 12 months | 48075 | 239 |
NAMNINSAMLINGEN ÄR FLYTTAD TILL https://www.mittskifte.org/petitions/stop-unnecessary-flying-swedish-universities-need-to-practice-what-they-teach Svenska lärosäten behöver ta sitt ansvar i klimatomställningen och minska sina utsläpp, genom att aktivt arbeta för att minska de flygrelaterade utsläppen. Mellan 2019 och 2020 minskade svenska universitetens flygrelaterade utsläpp med otroliga 87%. Nu när världen öppnar upp igen är det förväntat att utsläppen återgår till eller rentav överstiger den
Created: 2021-10-01 Statistics
| Time period | All countries | Sweden |
| --- | --- | --- |
| All time | 152 | 146 |
| 12 months | 148 | 142 |
Several cats were found dead - the investigation is closed: "Many are disappointed" We are opposed to the investigation being closed, we want the investigation to be resumed and it should be punishable. Cats have disappeared around Slätta Damm on Hisingen in Gothenburg in recent years and in at least three cases they have been found dead. Injuries to the bodies have raised suspicions that they have been beaten to death. Many are still missing without a trace. Man damn traces of blood that led to
Created: 2022-04-22 Statistics
| Time period | All countries | Sweden |
| --- | --- | --- |
| All time | 126 | 123 |
| 12 months | 126 | 123 |
نامه سرگشاده معلمان و کارگران ایران به شرکت کنندگان در یکصد و دهمین اجلاس سالانه سازمان جهانی کار، ژنو، ۲۷ ماه مه الی ۱۱ ژوئن ۲۰۲۲  ما امضا کنندگان این نامه هیات‌های نمایندگی شرکت‌کننده در یکصد و دهمین اجلاس سازمان جهانی کار، به‌خصوص هیات‌های نمایندگی کارگری-صنفی را مورد خطاب قرار می‌دهیم و توجه آن‌ها را به سرکوب‌های اخیر علیه معلمان و نمایندگان آن‌ها در کانون‌های صنفی و فعالان کارگری_صنفی  در ایران جلب می‌کنیم.    طی سالیان گذشته، به‌خصوص در ماه‌های اخیر سیاست‌های اقتصادی دولت ایران، فقر و فلاک
Created: 2022-05-23 Statistics
| Time period | All countries | Sweden |
| --- | --- | --- |
| All time | 3204 | 102 |
| 12 months | 3202 | 102 |
Within the EU, manufacturers of alcoholic beverages do not need to tell you what they have put into the bottle. All other food and beverages, on the other hand, must have detailed ingredients lists.   In wine, for example, the manufacturers can use some 60 different additives and other substances, without them being declared on the bottle.   It all comes down to an EU decision in 1979 where they failed to decide the labelling rules for alcoholic beverages. And since then, they have left things
Created: 2019-02-19 Statistics
| Time period | All countries | Sweden |
| --- | --- | --- |
| All time | 5525 | 4426 |
| 12 months | 102 | 85 |
    The signatories of this petition represent a group of Finnish and international divers who want to establish a new open and transparent operating culture which supports diving in the Ojamo Mine. As the Lohja City decision making body, Vetovoimalautakunta, already stated in its meeting on 15th December 2020: "The Ojamo diving site is so exceptional on the scale of Finland that the management and coordination of the diving activities taking place there should be under the control of a sufficie
Created: 2021-11-26 Statistics
| Time period | All countries | Sweden |
| --- | --- | --- |
| All time | 1407 | 49 |
| 12 months | 1407 | 49 |