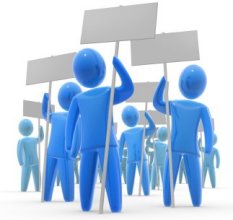 We provide a free online petition tool to create and sign petitions.
Start a social movement by creating a petition
I start this petition because it's my duty to take a stand, first of all as an inhabitant of Bistritia, because I don't want cinema 23 August within the city to disappear. Secondly, because my father, the late Professor of Geography, Petraş Ioan, was the director of the film company in the last years of communism, from 1983 to 90. Only me and my family do know how hard has he struggled to maintain the passion for film among the people from Bistrita. He made the film series, so he could circumven
Created: 2021-03-18
| Time period | All countries | Romania |
| --- | --- | --- |
| All time | 1333 | 1199 |
| 12 months | 1332 | 1199 |
 https://merryjane.com/news/doctor-calls-for-temporary-approval-of-psychedelics-to-treat-covid-19-trauma Psychedelics are being explored as a viable treatment for a variety of conditions, including PTSD, addiction, marital strife, autism and depression, according to a 2017 study in the Journal of Psychoactive Drugs. These psychoactive drugs, once perceived as a threat to mental stability, are emerging as a possible way to achieve it and possibly cope with trauma    hai sa legalizam macar ciuperc
Created: 2020-04-05
| Time period | All countries | Romania |
| --- | --- | --- |
| All time | 558 | 544 |
| 12 months | 558 | 544 |
Petition for Animal and Nature Police establishment  Thank you for your allowing to really know yourself and really create a new life for Romania"s animals and nature! We live in a hostile , chaotic and hectic environment. Fortunately, we have laws that either prevent disastrous events, or save us from the clutches of danger. It's not just us, but pets and nature need laws to protect them, too. Please accept my choice to write as schematically as possible, I felt it so much easier you'll memoriz
Created: 2015-12-31
| Time period | All countries | Romania |
| --- | --- | --- |
| All time | 31974 | 28494 |
| 12 months | 283 | 250 |
Two MPs have drafted a bill to allow zoos to sell whatevsr animals they think are in excess to circuses, hunting grounds and those licensed to kill them. This cannot happen. Help prevent this bill becoming a law! 
Created: 2021-03-04
| Time period | All countries | Romania |
| --- | --- | --- |
| All time | 112 | 103 |
| 12 months | 112 | 103 |
we want to walk the dogs in the parks
Created: 2021-04-07
| Time period | All countries | Romania |
| --- | --- | --- |
| All time | 90 | 86 |
| 12 months | 90 | 86 |
I've created this online petition to draw the attention of the competent authorities in order to start the investigation on the Blue Air airline and the way of operating the canceled tickets / vouchers issued, during the state of emergency / alert. During the coronavirus pandemic,  from March 15th to June 30th , all Blue Air flights were canceled and for customers were issued vouchers, many of the customers not even received them. The main problem is that the VOUCHERS CANNOT BE USED ON-LINE (the
Created: 2020-06-16
| Time period | All countries | Romania |
| --- | --- | --- |
| All time | 179 | 72 |
| 12 months | 179 | 72 |
To: Prime Minister Mateusz Morawiecki, Members of Parliament:   Article 196 of the Polish Penal Code states the following: Whoever offends the religious feelings of other persons by outraging in public an object of religious worship or a place dedicated to the public celebration of religious rites, shall be subject to a fine, the penalty of restriction of liberty or the penalty of deprivation of liberty for up to 2 years. This is an offence prosecuted ex officio by the public prosecutor's office
Created: 2021-03-12
| Time period | All countries | Romania |
| --- | --- | --- |
| All time | 10625 | 51 |
| 12 months | 10625 | 51 |
On December 28, 2020, the World Federation of Hungarians (founded in 1938) issued the following protest against stealthy coercion of SARS-COV-2 vaccines. The Parliamentary Assembly of the Council of Europe in Strasbourg on 27 January 2021 was the first confirming the prohibition of discrimination in the case of COVID-19 vaccinations. In articles 7.3.1, 7.3.2 and 7.5.2. of Resolution No 2361/2021. https://pace.coe.int/en/files/29004/html          Join us!   Let's help together Hungary to fulfil
Created: 2021-02-17
| Time period | All countries | Romania |
| --- | --- | --- |
| All time | 2596 | 42 |
| 12 months | 2596 | 42 |
Am creat aceasta petitie cu scopul de a inștiinta sefii Glovo in legatura cu noul sistem de bonusare si plata care mie unul nu ma incurajeaza sa ies in teren la munca si nu mai zic de toate schimbarile care s-au facut odata cu inceperea crizei COVID-19 si îi incurajez si pe ceilalti colegi care sunt de aceiasi parere cu mine sa o Semneze!! Cer/cerem revizuirea si schimbarea acestor incoveniențe!! Din motive personale voi ramane anonim pana consider eu ca este necesar
Created: 2020-06-09
| Time period | All countries | Romania |
| --- | --- | --- |
| All time | 26 | 26 |
| 12 months | 26 | 26 |
People who love Egypt, our compatriots who want to travel! We ask you to support our petition with your signature that the Government of Hungary and the competent authorities consider reclassifying Egypt's resort areas from the current prohibited (red) classification to the permitted (green) zone. We are aware of this and fully agree that the primary task of the country's leaders and commissioned staff is to ensure the security of the Hungarian people. It is difficult to determine where to draw
Created: 2020-07-16
| Time period | All countries | Romania |
| --- | --- | --- |
| All time | 1642 | 22 |
| 12 months | 1639 | 22 |