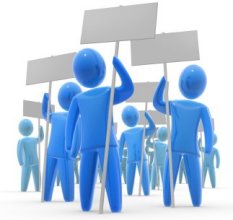 We provide a free online petition tool to create and sign petitions.
Start a social movement by creating a petition
We, members of the Foreign parkour community, supporting the Czech parkour community, based on the official organization of the Czech Association of Parkour, z. s. (ČAPk), as well as other public, demand that the concrete cascades at the Vltavská metro station be preserved during the new planning of the Vltavská Philharmonic and surrounding buildings, or that changes be consulted with representatives of the Czech parkour community, ie ČAPk. The Vltavská concrete cascades are an integral part of
Created: 2021-06-06 Statistics
| Time period | All countries | Greece |
| --- | --- | --- |
| All time | 2825 | 23 |
| 12 months | 2824 | 23 |
To: Prime Minister Mateusz Morawiecki, Members of Parliament:   Article 196 of the Polish Penal Code states the following: Whoever offends the religious feelings of other persons by outraging in public an object of religious worship or a place dedicated to the public celebration of religious rites, shall be subject to a fine, the penalty of restriction of liberty or the penalty of deprivation of liberty for up to 2 years. This is an offence prosecuted ex officio by the public prosecutor's office
Created: 2021-03-12 Statistics
| Time period | All countries | Greece |
| --- | --- | --- |
| All time | 10832 | 22 |
| 12 months | 10832 | 22 |
(Deutsche Version unten) The Rectorate of the University of Salzburg plans not to fill the only existing full professorship for Latin at the Department of Classical Studies following the retirement of the current position holder. This does not mean that the Latin program would be discontinued. Nevertheless, there are solid arguments for preserving the professorship: Only a strong Latin department with research-oriented teaching – for which a full professorship is essential – will be able to insp
Created: 2020-10-05 Statistics
| Time period | All countries | Greece |
| --- | --- | --- |
| All time | 3847 | 19 |
| 12 months | 3847 | 19 |
[Suomi/English below] Vaadimme että Suomessa koronavirustestien hinnat matkustamista varten olisivat kohtuullisia, kaikille saavutettavia ja muiden EU-maiden testien hintojen mukaisia. Turismi tai työ eivät ole ainoita syitä matkustamiselle. Suomessa asuville ulkomaalaistaustaisille (noin puoli miljoonaa) sekä ulkosuomalaisille (yli 1,6 miljoonaa) matkustaminen on välttämätöntä, jos haluaa tavata omia vanhempia, sisaruksia ja muita läheisiä. Useat ovat menettäneet sukulaisia ja rakkaita ihmisiä
Created: 2021-05-09 Statistics
| Time period | All countries | Greece |
| --- | --- | --- |
| All time | 1834 | 16 |
| 12 months | 1831 | 16 |
The Hathras gang rape victim's body has been cremated without consent of family or legal instruction BY on duty Police Officials, as if the gang rape didn't inflict enough pain upon the victim's family. The police officers need  to be penalized for this act on the basis of multiple grounds. Sign this petition to stop the systematic oppression by the police in our country. The police is not the LAW. It is time to wake up and step forward. For we shall not obtain change unless we Create it.
Created: 2020-09-30 Statistics
| Time period | All countries | Greece |
| --- | --- | --- |
| All time | 19422 | 11 |
| 12 months | 19421 | 11 |
End Special Anti-Robbery Squad (End SARS) or #EndSARS is a social movement in Nigeria that started on "Nigerian Twitter" opposing the Special Anti-Robbery Squad, a unit of the Nigeria Police Force. It is a call to end police oppression and brutality in Nigeria. The campaign started as a social media campaign using the hashtag #ENDSARS to demand for Nigerian government to scrap and end the deployment of Nigeria Police Force Special Anti-Robbery Squad, popularly known as SARS. Nigerians have share
Created: 2020-10-10 Statistics
| Time period | All countries | Greece |
| --- | --- | --- |
| All time | 4834 | 10 |
| 12 months | 4834 | 10 |
We, the undersigned, would like to express our concern that the back catalog of the Norwegian band Conception, as owned and controlled by yourselves, has not been made available for public consumption on legitimate music platforms. We, as Conception's fans, would respectfully request that you do so at the earliest available opportunity so that we may enjoy the band's incredible music as released originally in the 1990s, or failing that, hand over ownership of the recordings to the band themselve
Created: 2020-11-25 Statistics
| Time period | All countries | Greece |
| --- | --- | --- |
| All time | 112 | 8 |
| 12 months | 0 | 8 |
TO:  International Criminal Court Prosecutor Ms. Fatou Bensouda We, Belarusians of the World and friends of Belarusian People, would like to draw the attention of the International Criminal Court to the multiple crimes against humanity, recently committed by self-proclaimed "president" of the Republic of Belarus Alexander Lukashenko, his state officials, and the members of his law enforcement bodies. We are asking you to respond to the disturbing and tragic events in Belarus, to protect the live
Created: 2020-09-03 Statistics
| Time period | All countries | Greece |
| --- | --- | --- |
| All time | 8438 | 8 |
| 12 months | 8438 | 8 |
  PETITION TO SAVE JOSEF FRANK'S MOST SIGNIFICANT BUILDING Villa Beer (1929-1930) is one of the most important works of private housing of the 1920ies and 1930ies. Designed by Josef Frank and Oskar Wlach, it is on par with other important Modernist buildings by such architects as Le Corbusier, Ludwig Mies van der Rohe or Adolf Loos. Just recently Villa Beer was opened for one weekend only as part of a major Josef Frank retrospective exhibition held at the MAK (Museum for Applied Arts Vienna). T
Created: 2016-12-22 Statistics
| Time period | All countries | Greece |
| --- | --- | --- |
| All time | 1565 | 12 |
| 12 months | 557 | 8 |
On the 8th February, I will be launching a Group Litigation Order (GLO) against the UK Government for False Advertising surrounding the Covid19 campaigns. Until people start being held accountable, this will never end. Although I only need 18 signatures to file this order, I believe it will strengthen the case for the Judge to see how many people are backing this fight. Since March 2020, the UK Government have spent billions of pounds of tax payers money on illegal advertising surrounding Covid1
Created: 2021-02-01 Statistics
| Time period | All countries | Greece |
| --- | --- | --- |
| All time | 18367 | 5 |
| 12 months | 18367 | 5 |