Petition urging FISA to preserve lightweight rowing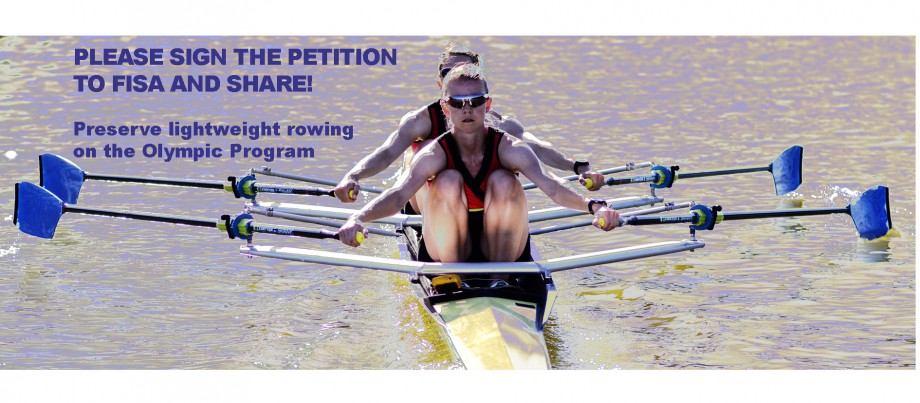 Please sign this petition urging: 
FISA to work to increase universality in rowing by preserving a significant lightweight program at the Olympic Games, and at the very least to maintain the number of olympic medals for lightweight men's rowing.   
FISA to work to improve gender equality in rowing and to expand opportunities also for women in rowing by adding a women's lightweight event that would allow as many women as possible to row so to emphasize the characteristics of team spirit that is at the root of the sport of rowing.
FISA to convince the IOC to allow the introduction of a lightweight women's coxless four (or women's quad) to the Olympic Program, not least because women's lightweight events could become some of the most spectacular and exiting races at the Olympic Games. In this manner, rowing would get not only one new event, but rowing would also reach out to a vast potential of new oarswomen globally below the height and weight needed to win in the open category for women. With a lightweight coxless four (or quad) for women on the olympic program the men's four is preserved.
This petition is initiated by the Danish National Rowing Federation
Announcement from the administrator of this website

We have closed this petition and we have removed signatories' personal information.

European Union's General Data Protection Regulation (GDPR) requires a legitimate reason for storing personal information and that the information be stored for the shortest time possible.