Batuta and Gonçalo Carvalho to the Olympics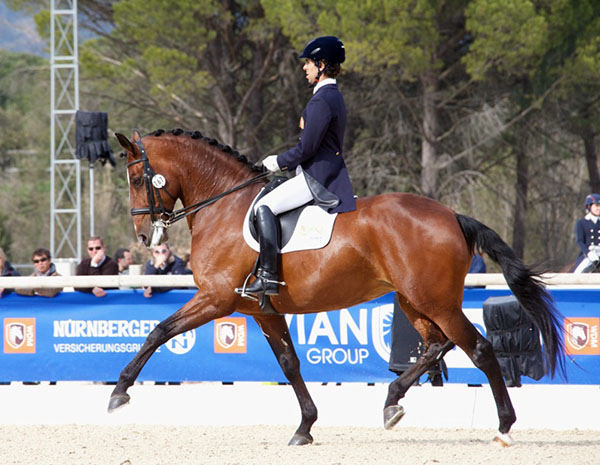 To FEI Dressage Committee and Executive Board
In the Dressage Olympic Ranking Rules published at www.fei.org 2014-12-18 is written:
"The FEI has the right to accept reasonable exceptions to these rules, in the interest of the riders and the sport in general. The FEI Dressage Committee may decide not to include the scores obtained at an event in the rankings, should the event not have been organised in accordance with general principle of fairness. The Executive Board should confirm the decision of the Dressage Committee."
International press and riders are concerned over that irregularities in the judging might have occurred during the last competitions of the dressage qualification period for the Olympic Games in Rio 2016.
If such irregularities have occurred they might have caused Olympic rider Gonçalo Carvalho and the Lusitano mare Batuta to lose their direct qualification to the Olympic games. Before the last competition weekend of the qualification period Gonçalo Carvalho and Batuta were ranked 4th in the open ranking group. Now they are instead placed as reserve.
For the welfare of the sport and the Lusitano breed we now call for a thorough and close investigation of the results during the last competition weekend, in particular the results from Lier, where one rider might have been favoured by judges of same nationality.
Furthermore, in the case that irregularities have taken place or that the general principles of fairness have not been fully met, we call for that FEI exercises its power and excludes those scores and results from the Olympic qualification ranking.
 This petition is brought to you in collaboration between Lusitano Horse Finder and Lusitano Portal. Photo by Rui Pedro Godinho.
Best regards
All our signatures.


The author of this petition has closed this petition.

Announcement from the administrator of this website

We have removed signatories' personal information.

European Union's General Data Protection Regulation (GDPR) requires a legitimate reason for storing personal information and that the information be stored for the shortest time possible.