Petition to have the VC and the DUPA head step down from office.
This petition has come as a result of the neglect of the primary stakeholder's at Daystar university; the students. This follows constant complains by the students through prescribed channels such as "Baraza's" which has seen consecutive DUSA (Daystar university student association) governments table the same issues to the same Vice chancellor, Dr. Timothy Wachira, for six years to no avail. The students have brought up issues such as the maintenance of school facilities, lack of proper studio sets that are up to date for communication majors, recklessness on procurement which has led to the main campus emerging with severe cases of Cholera, redundancies within certain programs offered, school fees increments without prior consultation with DUSA as well as no plan for accountability even during "Baraza's" and of recent, the intimidation of the DUSA joint government and its leaders, fabrication of facts to the public, use of unwarranted force on students, endangerment and threatening student lives by allowing the GSU to teargas and shoot at unarmed students who were not violent or posed any threat or showed any intentions of public or private property vandalism, as well as their harassment and the arrest of international students and finally, the action of seeking to divide students along ethnic lines by the DUPA (Daystar university parents association) head Madam Dorothy Ng'ethe.
We, the undersigned, are concerned students who urge our DUSA joint government and the Daystar council to act immediately to have the VC, Dr. Timothy Wachira and the DUPA head Madam Dorothy Ng'ethe step down pending investigation.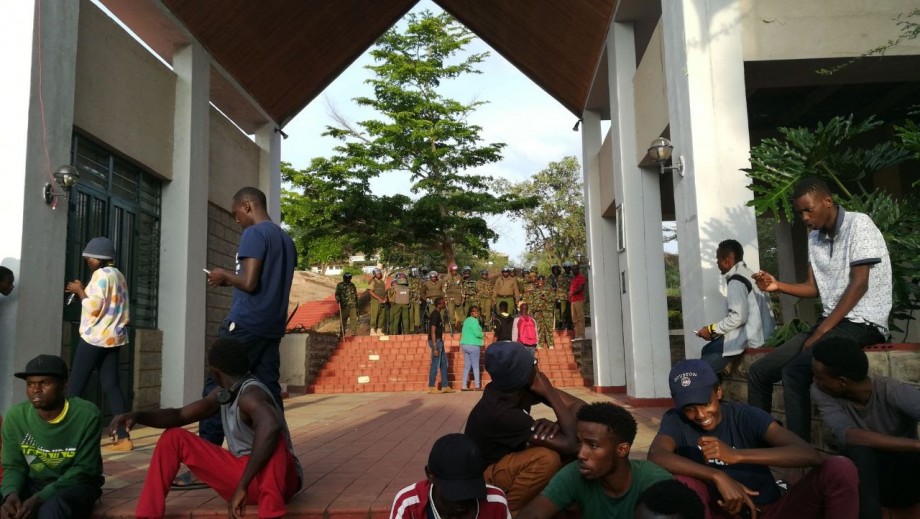 Sign this Petition
By signing, I authorize Brian to hand over the information I provide on this form to those who have power on this issue.