REVOKE BRASELTON PROFESSIONAL CENTER BUILDING PERMIT
REVOKE BRASELTON PROFESSIONAL CENTER BUILDING PERMIT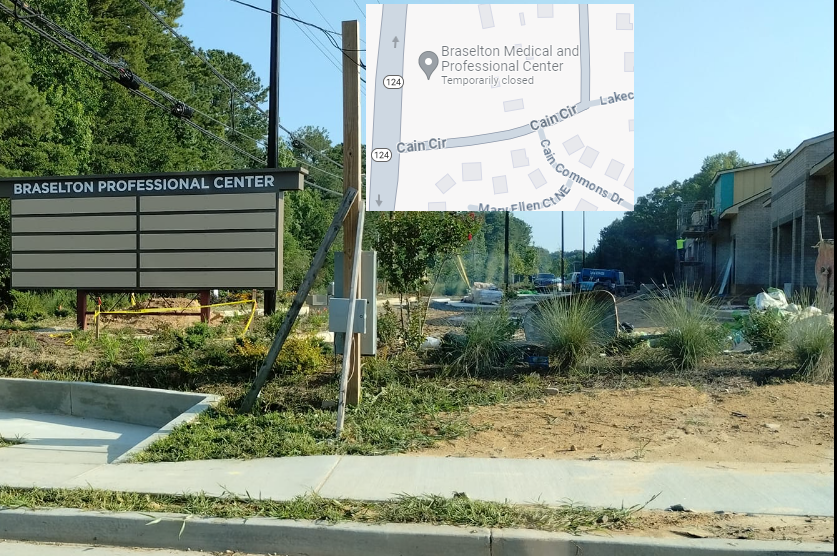 On September 5, 2023, the planning commissioners voted 8-1 to reject RZC2023-00016. It's important to note that this decision serves as a recommendation, and the Board of Commissioners can choose to follow this recommendation or take a different course of action by approving the application.
The Board of Commissioners is scheduled to convene on September 26, 2023, at 7:00 pm at the Gwinnett Justice and Administrative Center, located at 75 Langley Drive, Lawrenceville, 30046, to deliberate and cast their vote regarding this application.
We are initiating this new petition with the aim of urging the planning department to revoke the applicant's building permit due to deceptive submission of information that contradicts the resolution established by the Board of Commissioners in 1998.
Additionally, we request that the applicant be held accountable for complying with the provisions outlined in the resolution. For instance,
The provisions stipulates that no more than one exit/entrance should be allowed onto Georgia Highway 124.
Furthermore, we advocate for the installation of a privacy fence to replace the previously removed 50-foot wide natural buffer.
Additionally, we are also seeking that their certificate of occupancy be denied and a possible class action suit for devaluing our home prices.
The complete text of the 1998 resolution can be accessed on our Facebook page, specifically in the files section titled "HWY 124 1998" at
1998 REZONING RESOLUTION HWY 124
We kindly ask you to share this petition with your friends, family, and neighbors. Anyone aged 16 or older is eligible to sign it. Additionally, if you have not yet signed the original petition, you can do so at
Please also encourage others to sign it. We will continue to provide more information as it becomes available.
Thank you!