FIX COMET CORNER TRAFFIC
THE ROAD JUNCTION BETWEEN THE A259 AND YAPTON ROAD, KNOWN LOCALLY AS COMET CORNER, IS CONJESTED AND DANGEROUS. BOTH RIGHT HAND TURNS, WEST TO LITTLEHAMPTON AND EAST TO CHICHESTER ARE FRAUGHT WITH DANGER.  THE DAILY TRAFFIC DELAYS ARE ENDLESS FOR THE RESIDENTS OF MIDDLETON-ON-SEA, ELMER AND YAPTON IN ADDITION TO BUSES, TAXIS AND DELIVERY DRIVERS.
THE 50 MPH SPEED LIMIT THROUGH THIS AREA IS CONSTANTLY IGNORED BY CARS AND MORE DANGEROUSLY HUGE LORRIES.
WEST SUSSEX COUNCIL RECENTLY MADE MODIFICATIONS TO THIS ROAD JUNCTION WHICH HAS MADE IT SLIGHTLY MORE DANGEROUS.  WITH INCREASED HOUSING DEVELOPMENT PROPOSED AROUND FELPHAM AND CLIMPING, TRAFFIC THROUGH THIS ROAD JUNCTION IS ONLY GOING TO INCREASE.
WE PETITION WEST SUSSEX COUNCIL TO IMPROVE CONDITIONS AT THIS JUNCTION WITH EITHER TRAFFIC LIGHTS OR A ROUNDABOUT.
PLEASE SIGN AND SUPPORT THIS PETITION.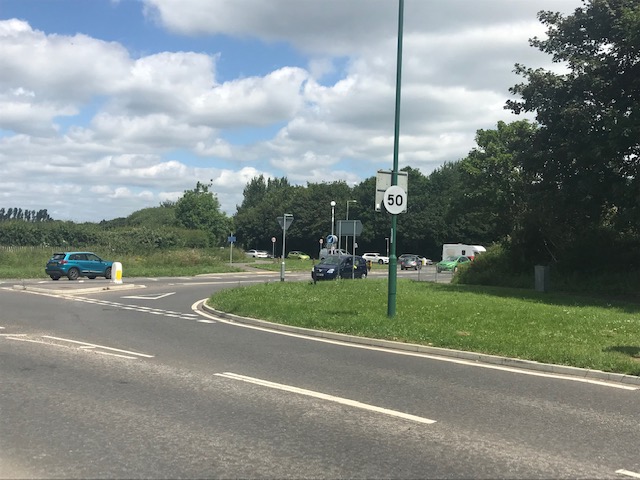 Sign this Petition
By signing, I authorize Elmer Sands Residents to hand over my signature to those who have power on this issue.