To force City Power to solve the electricity problems in the affected areas with immediate effect.
We, as the community, cannot handle the lack of service, incompetence and amount of unplanned power outages, that we are victims of, from City Power anymore. 
The areas mainly affected are as follows:
Wilgeheuwel
Strubensvalley
Amorosa
Little Falls
Ruimsig
Willowbrook
Weltevreden Park
Radiokop
Allen's nek
Honeydew
Honeydew Grove
These areas have been the victims of City Power's incompetence for far too long. Since August 2018 these areas have been without power (Unplanned) upwards of 80 times, costing the community and families living here their livelyhood and thousands of Rands
Small businesses cannot thrive under these conditions, Families cannot feed their babies and small children, Electrical appliances are being damaged and destroyed and crime is increasing due to gate motors and alarm systems not working due to dead, damaged batteries. 
The other possible life threatening issue is the fact that many people in these areas are living in retirement homes, and are receiving frail care along with oxygen machines. These machines rely on uninterrupted power to supply safe oxygen to these people and the interruptions is causing undue distress to these people.
This is then a health issue as well.
We pay our City Power electricity bills, we pay our taxes, we pay our City of Jhb rates and taxes and this is not acceptable service anymore. 
We demand City Power provide us access with constant uninterrupted power, with immediate effect for the areas as listed in this petition.
Section 2 of the National Energy Act (the NEA) states that its object, among others, is to ensure an uninterrupted supply of energy to the nation and facilitate energy access to improve the quality of life of the people of South Africa.
City Power is failing in this regard. 
Attached is only the latest official log complaints on City Power's own logging website.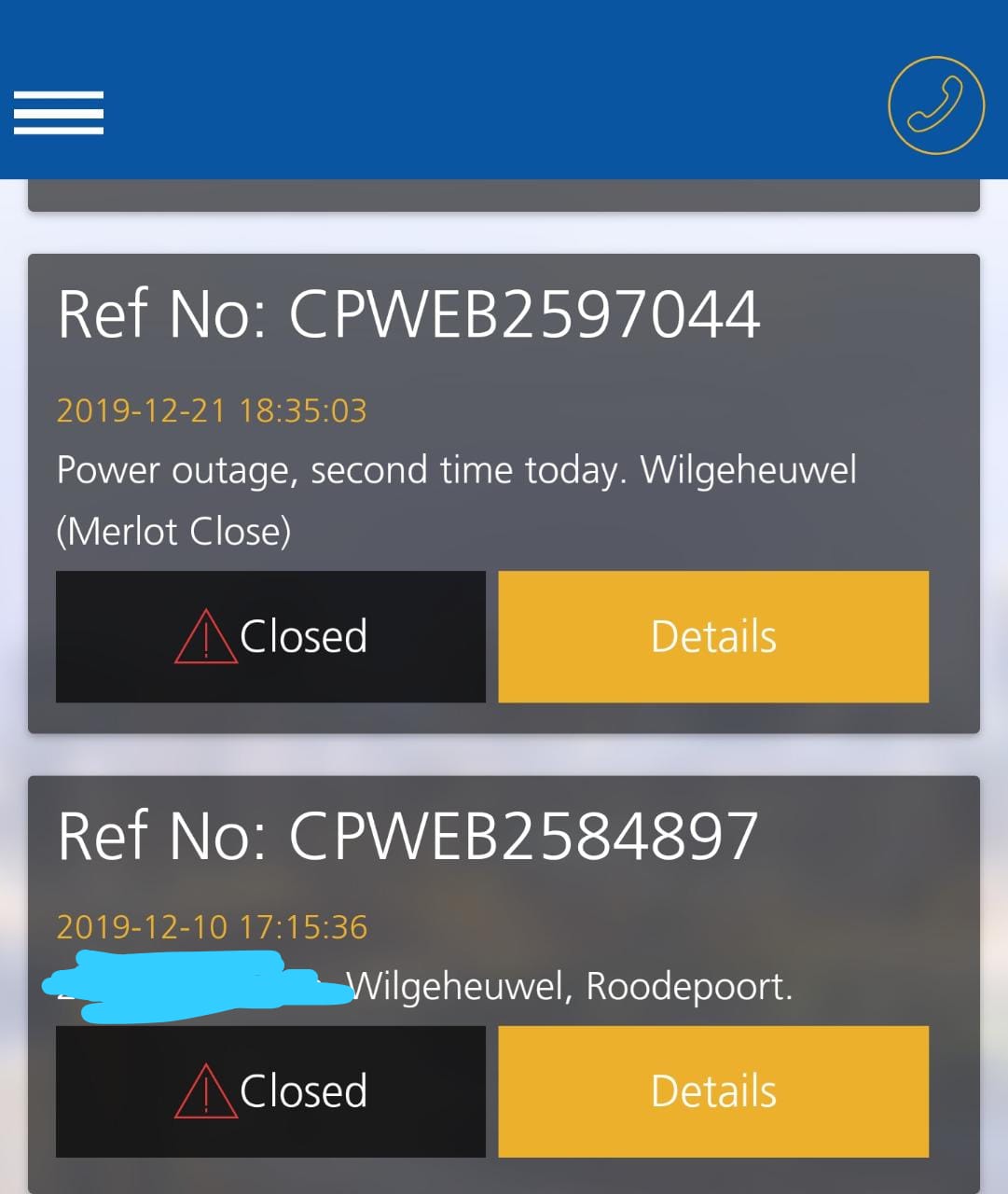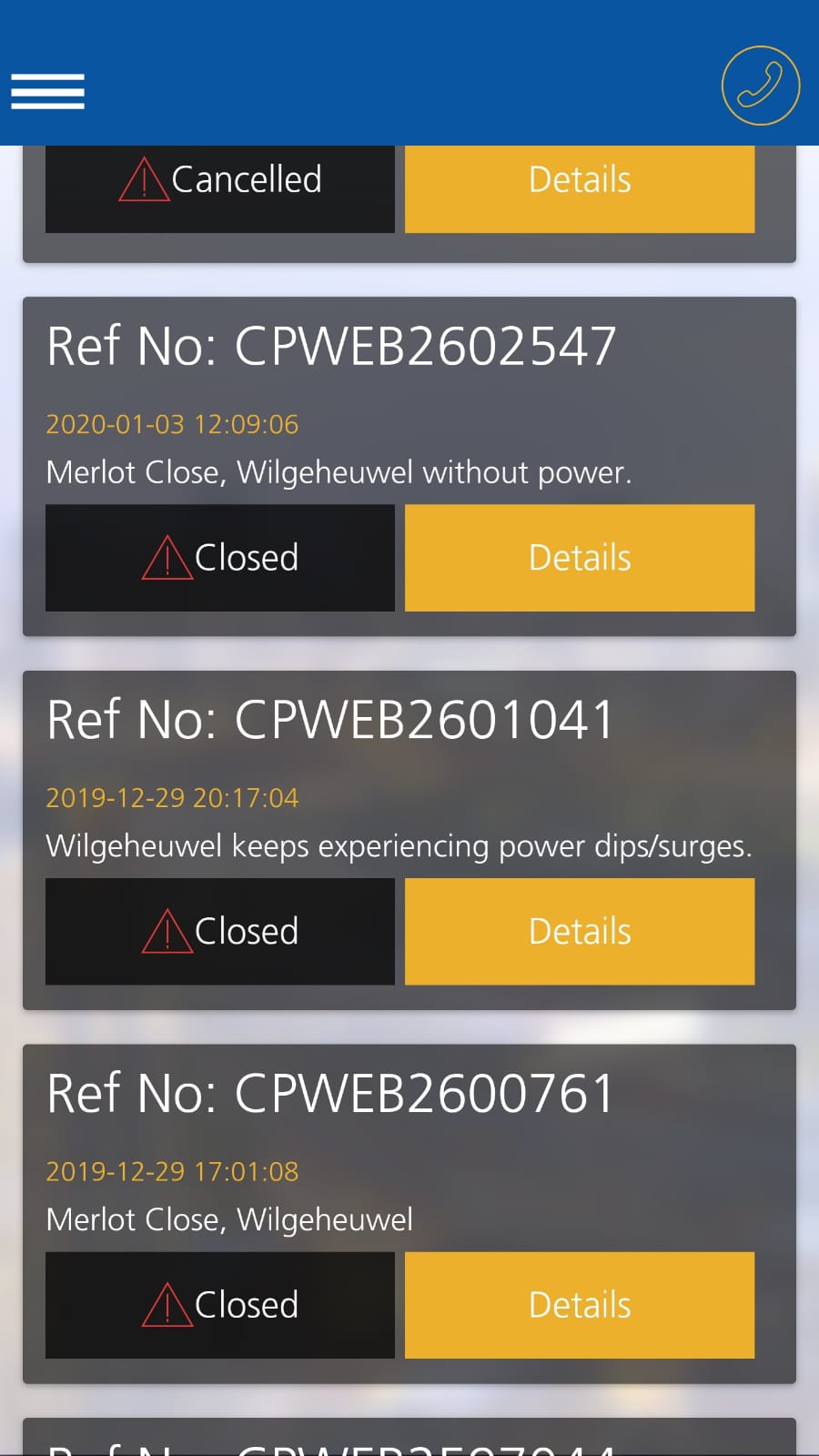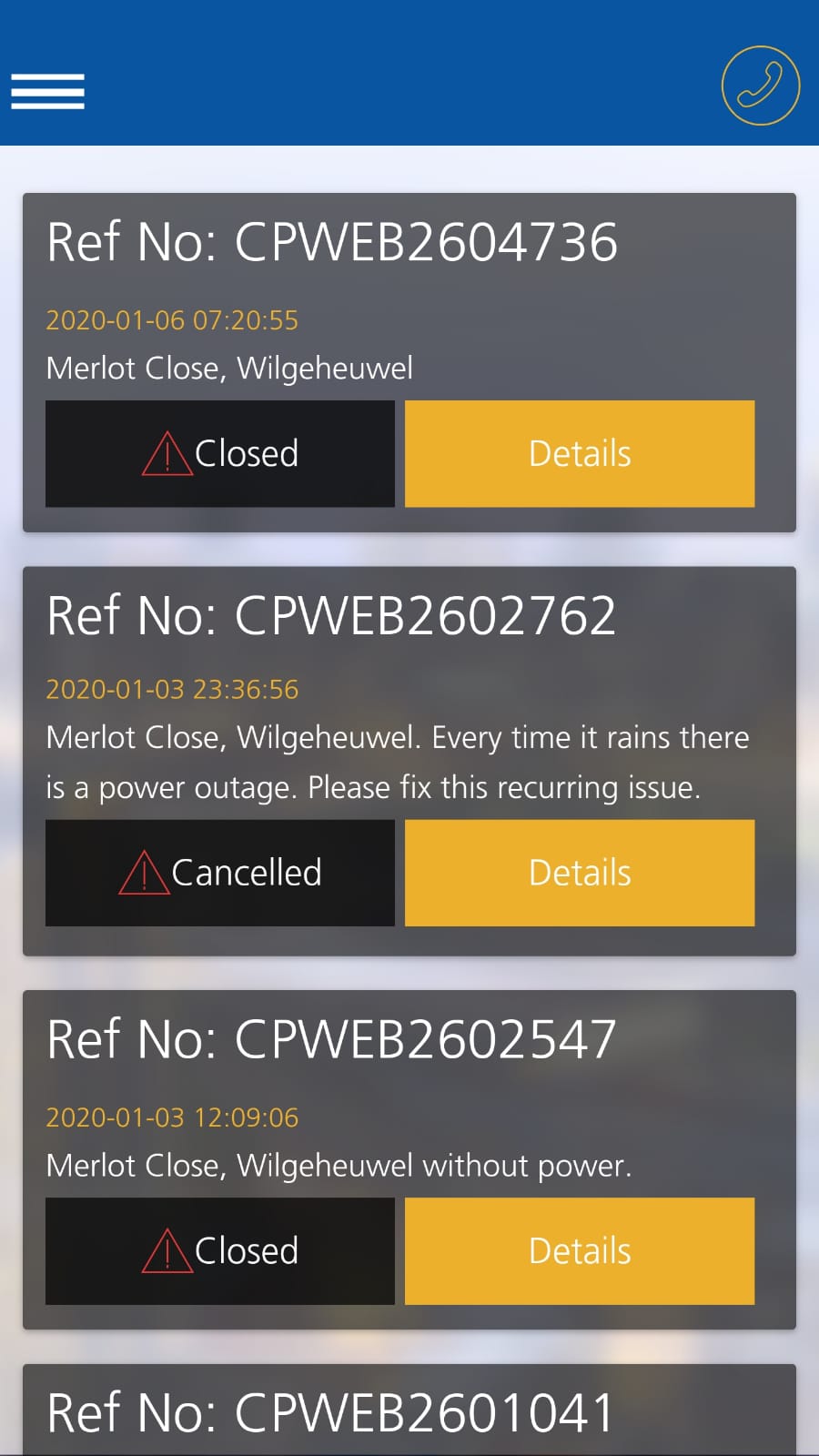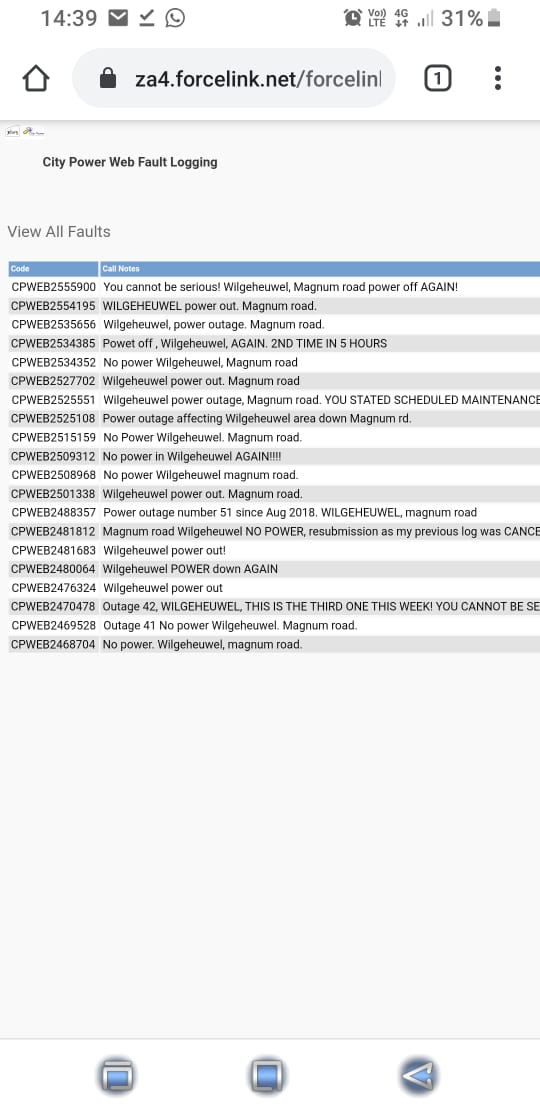 Sign this Petition
By signing, I authorize Communities of the Areas listed. to hand over my signature to those who have power on this issue.