1E+ pentru voluntariat internațional în România
For English, see below!
Dacă reprezinți o organizație, te rugăm să completezi formularul GoogleForm disponibil AICI. Avem nevoie de susținerea ta până joi, 10 decembrie 2015.  
If you represent an organization, please fill in the GoogleForm available HERE. We need your support until Thursday, December 10th 2015!
(RO) POZIȚIE NAȚIONALĂ PENTRU NIVELUL SUMELOR ALOCATE PENTRU SUPORT INDIVIDUAL VOLUNTARILOR CARE EFECTEAZĂ STAGII PENTRU SERVICIUL EUROPEAN DE VOLUNTARIAT ÎN ROMÂNIA
În atenția Comisiei Europene și a membrilor Comitetului programului Erasmus+,
Agenția Națională din România desemnată să gestioneze programul Erasmus+ (ANPCDEFP) a primit din partea beneficiarilor direcți cât și a potențialilor candidați o serie de semnale. Acestea indică faptul că nivelul redus alocat suportului individual pentru proiectele de tip Serviciul European de Voluntariat (SEV) care găzduiesc voluntari în România diminuează drastic impactul potențial al acestor proiecte (indiferent dacă sunt finanțate în România sau în alte țări).
Așa cum poate fi observat în tabelul cu sume pentru suport individual pentru Serviciul European de Voluntariat (pagina 88 din Ghidul programului Erasmus+ pentru anul 2016) sumele aprobate pentru stagiile din România sunt considerabil mai mici comparativ cu cele alocate în oricare altă țară a programului (inclusiv dacă le comparăm cu țări vecine precum Bulgaria sau Turcia cu standard de viață similar).
Considerăm că acest lucru poate afecta atât din punct de vedere calitativ cât și cantitativ un stagiul de voluntariat. Cele mai importante și relevante argumente în sprijinul acestei afirmații sunt următoarele:
- România este o țară relativ scumpă în ceea ce privește costurile de viață de zi cu zi
- Tinerii dezavantajați ar trebui să fie încurajați să participe ca grup țintă prioritar, dar suportul individual scăzut reprezintă un obstacol pentru accesul lor la program
- La fel ca şi în alte economii mai puţin dezvoltate, obţinerea de sponsorizări pentru cofinanţare reprezintă o sarcină dificilă
- Acest principiul de alocare financiară duce la discriminare în relaţie cu alte ţări ale programului, descurajând voluntarii SEV internaţionali să aleagă România ca destinaţie pentru stagiul lor
- România este una din puținele țări pentru care această sumă a rămas neschimbată încă din anul 2007 în timp ce costurile de zi cu zi au crescut substanțial ca urmare a aderării la Uniunea Europeană și a crizei financiare.
În concluzie susţinem că viitorii voluntari SEV în România trebuie să aibă oportunităţi financiare egale cu cele ale voluntarilor găzduiţi în orice altă ţară a programului Erasmus+ prin creșterea sprijinului individual (bani de buzunar) de la doi la trei euro pe zi pentru activități de maxim 59 de zile și de la 60 la 80 de Euro pe lună pentru activități care durează între două și douăsprezece luni.

(EN) NATIONAL STATEMENT REGARDING THE LEVEL OF THE INDIVIDUAL SUPPORT ALLOCATED FOR THE EUROPEAN VOLUNTARY SERVICE VOLUNTEERS IN ROMANIA
To the European Commission and Erasmus+ Committee Members,
The Romanian National Agency designated to manage the Erasmus+ Program (ANPCDEFP) received several signals from the direct and potential beneficiaries that the low level of the individual support allocated for the European Voluntary Service projects hosting volunteers in Romania diminishes severely the potential impact they could have (regardless if they are approved in Romania or in other countries).
As it can be noticed in the individual support table for European Voluntary Service in Erasmus+ Program Guide (page 88), the amounts approved for Romania in year 2016 are considerably lower comparing to any other program countries (including the neighboring countries with similar living conditions such as Bulgaria or Turkey). This is considered to affect the EVS experience in Romania both from the qualitative and quantitative point of view. The most important and relevant arguments supporting this statement are:
- in terms of daily costs, Romania is rather an expensive country
- as priority target group, the disadvantaged young people should be encouraged to participate, but such financial poor support is an obstacle to their access to the program
- as in many not yet fully developed economies, obtaining sponsorship and co-funding is a very difficult task
- such financial allocation principle leads to discrimination related to the other Program countries, discouraging the potential EVS volunteers to choose Romania as a destination for their service learning
- Romania is one of the very few countries for which this amount has not changed since 2007 while the daily costs, after joining the European Union and the financial crisis, increased substantially.
All above considered we are strongly supporting that in the future EVS volunteers in Romania should have equal financial opportunities as the volunteers hosted in any other Erasmus+ Program Country by increasing the individual support (pocket money) from two to three Euro pe day for activities up to 59 days and from 60 to 80 Euro per month for activities between two and twelve months.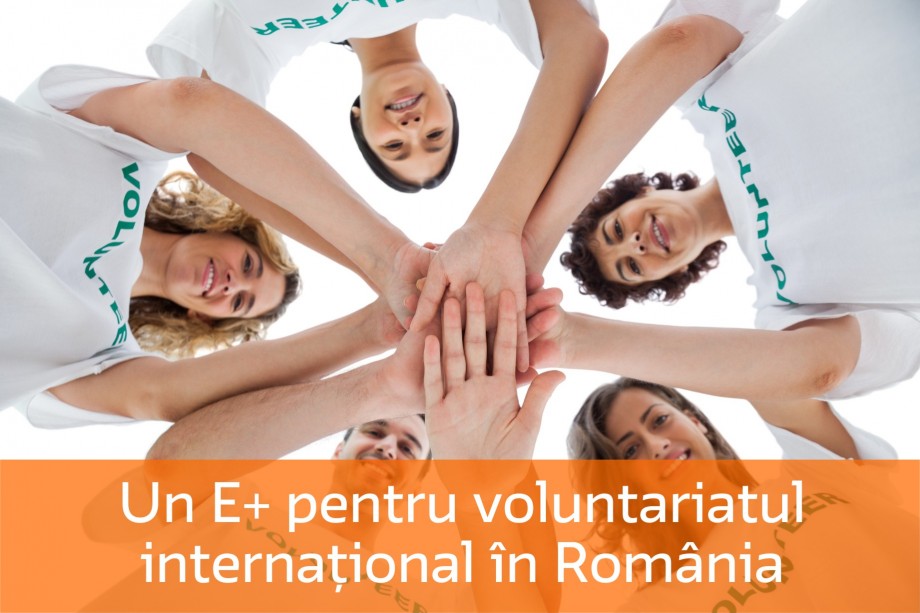 Announcement from the administrator of this website

We have closed this petition and we have removed signatories' personal information.

European Union's General Data Protection Regulation (GDPR) requires a legitimate reason for storing personal information and that the information be stored for the shortest time possible.