Support Airbnb in Mobile, AL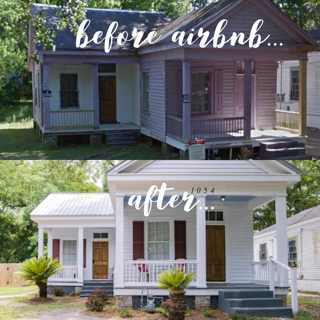 Being an Airbnb host is a work of love.
For those of you who have tried it, I'm sure you'll agree you  turned into a Tour Guide, Housekeeper, and City-of-Mobile Ambassador overnight!  

It has afforded me time at home with my kids, and my parents to pay their bills after retiring. Many others have lost their jobs during the Pandemic and are using Airbnb to make ends meet.  Mobilians have poured their blood, sweat, tears, and savings into renovating dilapidated homes in the downtown & midtown community. 
Airbnb guests are many times visiting family nearby, needing Mobile medical consults or care, using Mobile as a central location for their Gulf Coast vacation, travel nurse, Airbus Engineer, or needing a night's rest after a long drive.
A family of 4 can rent a 2/1 for under $60.  That is something local hotels and Bed & Breakfasts don't like!  Individual properties are much safer in COVID times and that is another edge these lobbyists can't compete with. So instead, they are trying to induce safety fear and tax concerns that are unwarranted. Most of the time the property owner is only steps away from the short-term rental. Airbnb withholds and pays the city and state lodging, sales and use taxes of approximately 15% from each rental, whereas long term rentals pay no additional tax.
Airbnb rentals abruptly ended for months during COVID and are just now starting to pick up.  Then this punch in the gut, last minute, out of nowhere request for comment came from a local News source revealing a plan by our elected officials to meet and vote without our involvement.  
Councilman Manzie and Councilwoman Gregory are trying to force unnecessary & expensive restrictions on short term rentals with no notice or reasons given in the middle of a Pandemic, on a Zoom call where we can't even show up in person. 
Please sign this petition and tell Councilman Manzie that Airbnb rentals in Mobile are doing his downtown district a service, and the rest of our beautiful Gulf Coast for that matter. 
Sign this Petition
By signing, I authorize Airbnb Supporters to hand over my signature to those who have power on this issue.