Bürgerbündnis Bad Belzig gegen die Schließung der Geburtenstation
Erklärung des Bürgerbündnisses Bad Belzig:
Die Landeskonferenz für Krankenhausplanung hat die Schließung der Geburtsabteilung in Bad Belzig beschlossen. Das Bürgerbündnis ist enttäuscht über diese Entscheidung. Einerseits beruft man sich auf Zahlen der Geschäftsführung, die jedoch längst widerlegt sind, zum Anderen wurden Alternativen nicht berücksichtigt. Empört sind wir über die Ignoranz der Politiker in Kreis und Land, die unfähig sind strukturpolitische, medizinische sowie finanzielle Aspekte so zu gewichten und in Entscheidungen einzubeziehen, dass es für alle Bürger nachvollziehbar wird und damit auch für die Mehrheit überzeugend sein kann.
Wir halten die Entscheidung für ein schlechtes Signal für den Lebenswert in allen ländlichen Regionen Brandenburgs. Es ist eine falsche Entscheidung für alle jungen Familien und absolut kontraproduktiv für den ländlichen Entwicklungsraum.
Deutschlands Geburtenrate ist auf einem neuen Tiefpunkt angekommen. Um dem entgegenzuwirken muss die Infrastruktur verbessert werden und nicht abgeschafft.
Das Bürgerbündnis wird in Zukunft gern allen Schwangeren zur Seite stehen, wenn es darum geht, ihre Rechte und Möglichkeiten auszuloten. Wir werden die Verantwortlichen in die Pflicht nehmen, alle notwendigen Versorgungsstrukturen in Krankenhaus und Rettungsdienst sicher zu stellen. Auch die mögliche Schaffung eines Geburtshauses in Bad Belzig werden wir gern unterstützen.
Wir stellen uns gern der neuen Enquete-Kommission des Brandenburger Landtages zur Ergründung der Landflucht zur Verfügung. Eine Vielzahl an Ideen zur Verbesserung der Situation auf dem Land haben wir im letzten halben Jahr gesammelt und können hier sicher weiterhelfen.
Einladen möchten wir zur abschließenden Pressekonferenz am 07.07.2015 um 18.00 Uhr auf dem Marktplatz: hier werden die Verantwortlichen benannt.
Es wird ein Dîner en blanc stattfinden mit Essen und Musik. Zudem sollen unter anderem die schönsten Beiträge aus dem Facebook-Auftritt "Geburtsstadt Bad Belzig" öffentlich verlesen werden.
Wir bedanken uns bei allen Bürgern, die uns mit viel Energie und Enthusiasmus unterstützt haben.
Bad Belzig 19.6.2015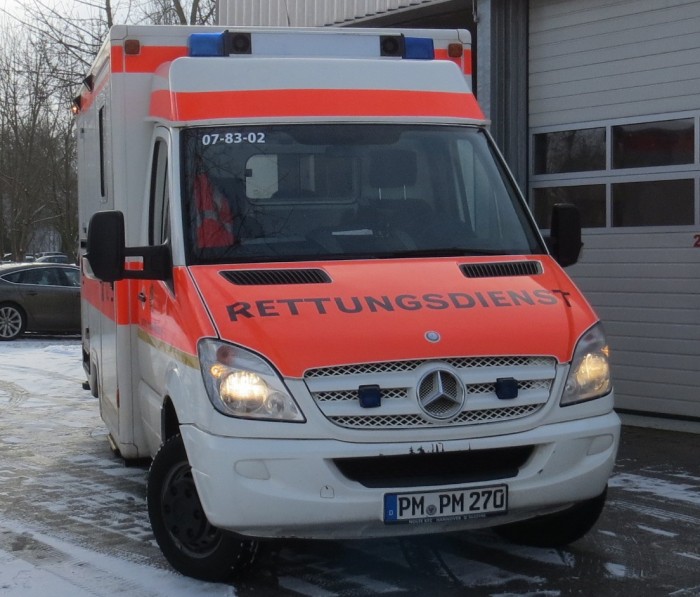 Bürgerbündnis Bad Belzig
Pro Familia Beratungsstelle Bad Belzig
033841/32724
Kinder-und Familienzentrum Bad Belzig
033841/441304
Kinderpraxis Dr. Kroll
Stadt Bad Belzig
Evangelische Kirchengemeinde Bad Belzig
Announcement from the administrator of this website

We have closed this petition and we have removed signatories' personal information.

European Union's General Data Protection Regulation (GDPR) requires a legitimate reason for storing personal information and that the information be stored for the shortest time possible.