The Big Bopper for The Rock & Roll Hall of Fame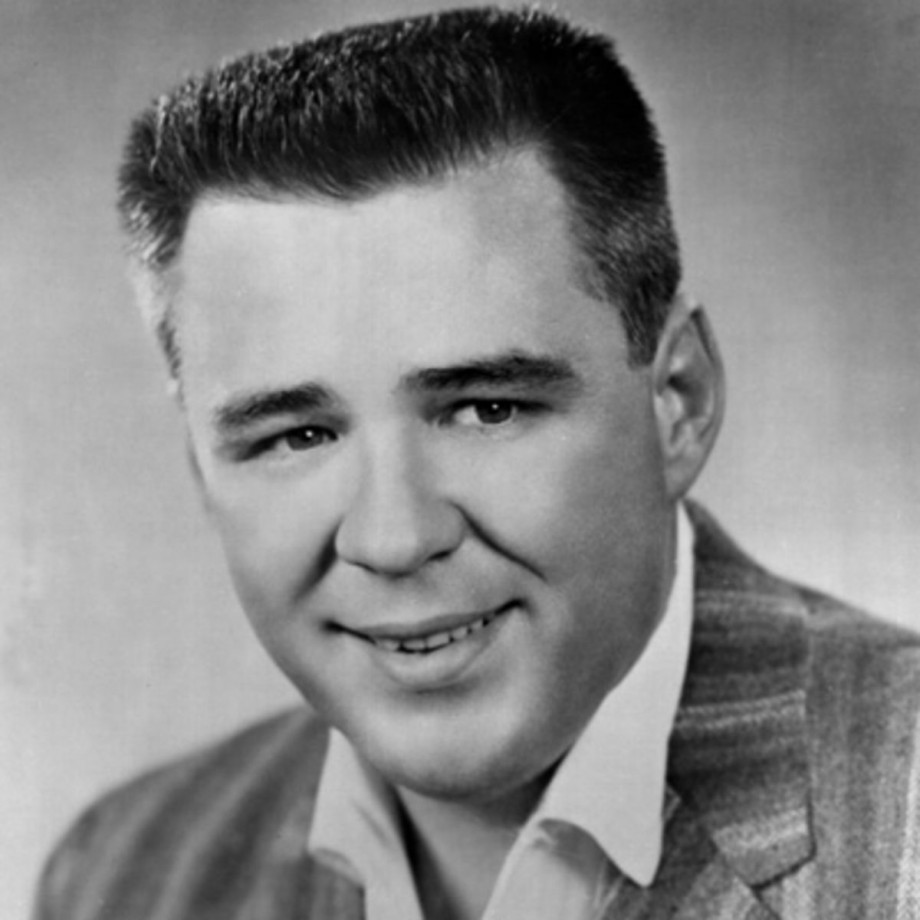 Most people know The Big Bopper (J P Richardson) as the writer and singer of Chantilly Lace and a man that died in the plane crash alongside Buddy Holy and Ritchie Valens. But there is so much more to this man than people know, for example:
He wrote 'White Lightnin' - A number one hit for George Jones and the song that launched his career
He wrote' Running Bear' - A number one hit for Johnny Preston
He invented the music video and made the first one in 1958
He predicted the advent of music television in 1959 and was working toward building a studio to make music videos until his untimely death. 
He holds the world record for continuous radio broadcasting (5 days, 2 hours and 8 minutes)
This man was a true innovator at his craft and deserves a place amongst the greats of the music world in the Rock and Roll Hall of Fame.
Please sign this petition today and help us finally get recognition for this forgotten star.
Announcement from the administrator of this website

We have closed this petition and we have removed signatories' personal information.

European Union's General Data Protection Regulation (GDPR) requires a legitimate reason for storing personal information and that the information be stored for the shortest time possible.
---
Is there something you want to change?
Change doesn't happen by staying silent. The author of this petition stood up and took action. Will you do the same? Start a social movement by creating a petition.
Start a petition of your own
Most popular petitions in last 24 hours
My name is Ashley Hood. Born and raised here in Grants Pass. Once a cavemen, always a cavemen. And most importantly a proud sister in law of an amazingly talented and deserving brother who happens to be a Senior during this strange school year. These kids have had so much taken from them. Loss of connection, loss of socialization, loss of physical activity with their friends, loss of as many opportunities for scholarships, and so much more.Finally there seems to be a glimpse of light at the end
Created: 2021-03-06
| Time period | All countries | United States |
| --- | --- | --- |
| All time | 57 | 57 |
| 24 hours | 47 | 47 |
URGENT!! Please say no to turn Sullivan School into more affordable housing, as well as a proposed zoning plan that will affect the entire city. The city already exceeds the federal guidelines for affordable housing. The 30 year tax abatement will increase our taxes more and we will pay double that they contribute after 30 years. The developer would not have to pay the 10,000.00 for at least 2 years until the federal money and grants come in. It is the start of a bigger plan for the 40r zoning p
Created: 2021-02-07
| Time period | All countries | United States |
| --- | --- | --- |
| All time | 125 | 125 |
| 24 hours | 20 | 20 |
We the People of Oneida County, Idaho request the Oneida County Commissioners to consider this petition to make Oneida County a Constitutional Rights Sanctuary.   The Federal Government is increasingly making laws which restrict and infringe on our God Given Rights set forth in the Constitution of the united States of America.  We request that our local elected representatives take a stand for the citizens of this county.  The Constitution of the united States of America is the supreme law of th
Created: 2021-03-07
| Time period | All countries | United States |
| --- | --- | --- |
| All time | 10 | 10 |
| 24 hours | 10 | 10 |
Proposed gun control legislation in the US House requires a response by law abiding gun owners of Wayne county. Whether you own one of the "evil black guns" or not these radical leftist will not stop until they disarm the citizens, so your bolt action and shotgun are next. In fact under proposed legislation your great grandfather's side by side can't legally be passed on to another family member without a background check meaning that giving that shotgun to your child would be a felony. Joe Bide
Created: 2021-03-06
| Time period | All countries | United States |
| --- | --- | --- |
| All time | 9 | 9 |
| 24 hours | 9 | 9 |
The recent accident that took place on NE 2nd & 11th Ave was not due to the normal cut-through traffic. The car was involved in a hit and run and decided to leave the scene, fleeing into the neighborhood at a very high speed, blowing through stop signs and ultimately ending in a terrible accident.   Old pompano does get its fair share of cut-through traffic with vehicles not obeying traffic laws and this has been a top priority of mine since running for District 3 Commissioner. I have h
Created: 2021-03-06
| Time period | All countries | United States |
| --- | --- | --- |
| All time | 9 | 9 |
| 24 hours | 9 | 9 |
Armored Mud Balls are rare and only found in Franklin County.  This petition supports officially recognizing their significance by becoming the official State Sedimentary Structure. These interesting and unique features from Mesozoic time, will therefore become celebrated and appreciated, along with over 50 other Massachusetts State Symbols representing the history, culture, and geology of Massachusetts.  Six minute video:  https://youtu.be/OIJEXvJ8Esw 
Created: 2021-03-03
| Time period | All countries | United States |
| --- | --- | --- |
| All time | 90 | 90 |
| 24 hours | 7 | 7 |
We are alarmed to see a lack of TRANSPARENCY on the Anglesey County Council portal online website regarding documents relating to the planning application of Penrhos Nature Reserve/Park. We would like to bring to your attention the ecological surveys and reports carried out by TEP, on which NRW based their Environmental Statement. This document should be available for public view. As of 2016 and up to 28/02/21, these documents have been unavailable for public view. We would also request that the
Created: 2021-02-28
| Time period | All countries | United States |
| --- | --- | --- |
| All time | 1682 | 7 |
| 24 hours | 60 | 6 |
WE WANT MAPLE BOURBON JERKY! Empire Jerky has agreed to create this boozy meat treat for us to enjoy if we get 9,000 signatures. Help us make the world a better place, one ounce of maple meat at a time. Please. 
Created: 2020-12-30
| Time period | All countries | United States |
| --- | --- | --- |
| All time | 7 | 5 |
| 24 hours | 7 | 5 |
2020 has proven just how corrupt and evil our government is. Nancy Pelosi is at the helm of corrupt schemes to dismantle our religious freedoms, our 2nd amendment rights, and to implement a new government controlled society polluted with pure evil.  It is time for WE THE PEOPLE to rise up, stand up, and shout it out that we refuse to allow the AMERICA our forefathers died for, be destroyed by left-wing, evil, corrupt politicians such as Nancy Pelosi!  Will you join me and stand up for the nation
Created: 2020-10-09
| Time period | All countries | United States |
| --- | --- | --- |
| All time | 523 | 515 |
| 24 hours | 5 | 5 |
We believe in upholding the democratic values of freedom of speech, thought, and expression. We view Academic freedom of expression in universities as paramount to the process of higher education and empirically-grounded research. The suppression of opposing views stifles critical thought and debate, which are incredibly important parts of a university education and should be promoted and encouraged in both students and staff. We strongly oppose the idea that Academic Freedom should only apply
Created: 2021-02-27
| Time period | All countries | United States |
| --- | --- | --- |
| All time | 955 | 78 |
| 24 hours | 15 | 4 |
Petitions.net
We provide free hosting for online petitions. Create a professional online petition by using our powerful service. Our petitions are mentioned in the media every day, so creating a petition is a great way to get noticed by the public and the decision makers.