Áskorun á íslensk stjórnvöld - Barnaverndarmál í Noregi
På norsk nedenfor  - English below
Utfordre islandske myndigheter til å gripe inn i barnevernet i Norge 
Challenge the icelandic authorities to intervene in child protection in Norway
Áskorun á íslensk stjórnvöld að hafa afskipti af barnaverndarmálum í Noregi
https://www.facebook.com/borninheim/
Við sem stöndum að þessari undirskriftasöfnun biðjum ykkur um hjálp. Þið megið endilega deila þessari síðu. Ástæðan er eins og yfirskriftin segir að þrýsta á íslensk stjórnvöld að hjálpa okkur í baráttunni við norsk barnaverndaryfirvöld.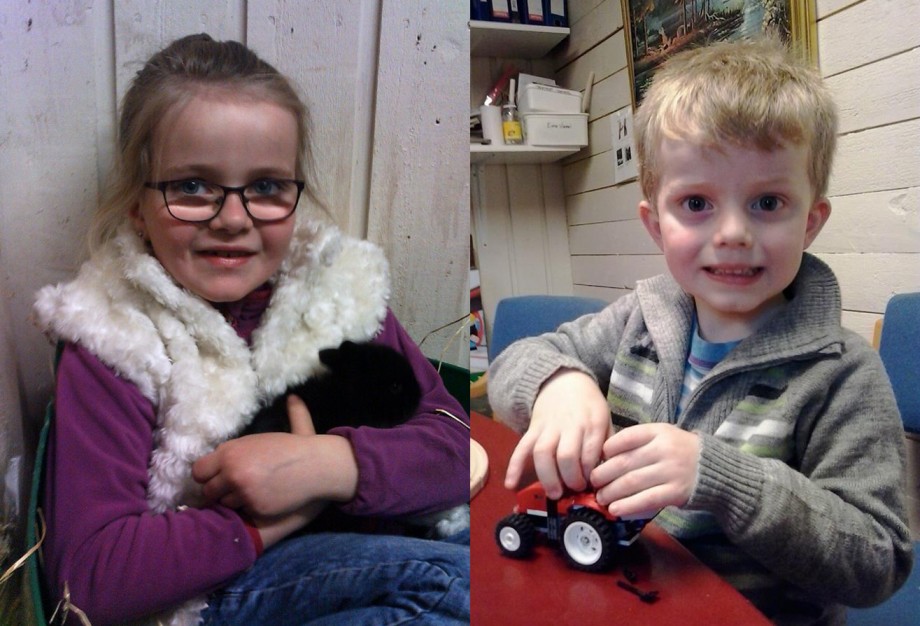 Í haust eru liðin 3 ár síðan börnin voru tekin frá föður sínum, stúlka sem er núna 8 ára og drengur 7 ára. Fólk frá barnavernd og lögreglunni tóku börnin af leikskólanum og fóru með á fósturheimili. Síðan var farið heim til föðurs barnanna, bróður okkar og hann tekin í yfirheyrslu. Ástæðan fyrir þessu öllu var að stúlkan sagði á leikskólanum að "pabbi sinn hefði lamið sig". Hann var aldrei spurður hvort það væri fótur fyrir þessu eða hvernig stelpan væri dagsdaglega og hvort allt væri rétt sem hún segði. Börnin voru bara tekin án frekari rannsókna, farið með þau í skoðun í Barnahús en eðlilega fundust engir áverkar, bróðir okkar misþyrmir ekki börnunum sínum! Síðan þá hafa verið 3 réttarhöld. Ég og systir mín höfum flogið til Noregs til að aðstoða bróðir okkar og reynt að fá þessu breytt. Við höfum reynt að láta vita að það sem stúlkan segir sé ekki endilega réttur sannleikur. Við vitum það af eigin reynslu.
Á Íslandi höfum við talað við öll ráðuneyti sem eru á þessu sviði og reynt allt til hlýtar án árangurs. Við höfum talað við fjölmiðla hér á landi sem hafa sýnt þessu máli áhuga, ég skrifaði grein í Morgunblaðið og einnig var viðtal við mig í sjónvarpi. Með þessari undirskriftasöfnun viljum við vekja enn meiri athygli á þessu máli. Við gefumst ekki upp og erum hvergi nærri hætt!
Til þess að skýra þetta mál enn betur afhverju við vitum að bróðir okkar er saklaus, er að stúlkan er með slæma röskun. Röskunin lýsir sér þannig að hún er ofurviðkvæm fyrir öllu áreiti. Hún er snertifælin og verður oft hin minnsta snerting að því að fólk sé að lemja hana, klípa eða meiða. Þessi röskun kemur fram á ýmsan hátt, hún er t.d. viðkvæm fyrir hávaða, hún getur ekki gengið í hvaða fötum sem er því sum efni þolir hún ekki. Hún er mjög hársár og vill ekki láta greiða sér. Hún á líka erfitt með að borða, áferðin á matnum í munninum á henni verður til þess að hún kúgast. Það eru sem sagt flest áreiti sem setja hana úr lagi.
Þegar fjölskyldan var hjá okkur á Íslandi, en það voru um 6 mánuðir, þá sagði hún oft að við höfðum lamið hana, klipið hana og ég veit ekki hvað og hvað. Hún hljóp á milli okkar og "klagaði" hina og þessa að þau hefðu verið að meiða sig. Sömu sögu segir systir mín og fjölskylda hennar.
Síðan skeður það í þingrétti úti í Noregi sem við héldum að myndi nú breyta málinu, þá segir fósturmóðir stúlkunnar grátandi frá því að stúlkan hefði sagt að þau hjónin hefðu lamið sig,  þannig að elsku stúlkunni okkar er ekki alltaf sjálfrátt. EN ÞRÁTT FYRIR ÞESSAR STAÐREYNDIR ÞÁ ER HONUM, FÖÐUR BARNANNA, EKKI TRÚAÐ, AÐ ÁLITI BARNAVERNDAR Í NOREGI ,,HLÝTUR HANN AÐ HAFA LAMIÐ BÖRNIN SÍN". Málið var dæmt þannig án nokkurra sannana.  
Svona standa málin í dag, hann fær að sjá börnin sín 2 sinnum á ári 2 tíma í senn með vakt yfir sér. Börnin eru á sitthvoru fósturheimilinu og systkynin hittast mjög sjaldan. Hann má ekki hringja í þau eða þau í hann, ekki á afmælum, jólum eða í annan tíma. Engin í fjölskyldunni fær að sjá börnin, ekki einu sinni eldri systkyni þeirra sem eru flutt að heiman. Ég hef mátt hringja í drenginn en í hvert sinn er eitthvað vesen, við höfum reynt að hringja til stúlkunnar en engin svarar. Við getum sent bréf og gjafir en þetta eru einu samskipin sem við höfum haft við börnin í næstum 3 ár. En málið heldur áfram, í síðasta rétti var bróðir okkar dæmdur í eins mánaða fangelsi sem gerir honum eflaust enn erfiðara að fá börnin aftur og hann þarf að borga háa sekt að auki, sekt sem hann hefur augljóslega ekki efni á að borga þar sem hann er búinn að vera frá vinnu í langan tíma út af þessu máli.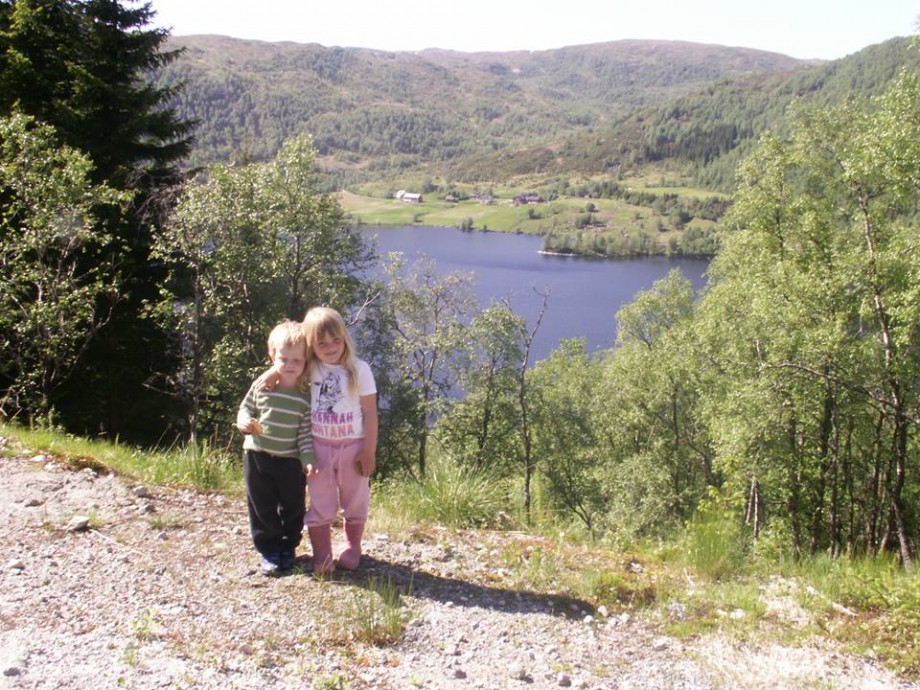 Þetta er sorgarsaga en því miður ekki sú eina, hundruð barna í Noregi eru tekin af foreldrum sínum fyrir minnstu sakir, sakir sem við hér á Íslandi myndum í mörgum tilfellum leysa í samvinnu við foreldra. Lausnin hjá barnaverndarnefnd Noregs er yfirleitt sú að fjarlægja börn af heimilum sínum og koma þeim fyrir á fósturheimilum.  Mörg lönd hafa staðið í deilum við Noreg út af barnaverndarmálum en Noregur hefur alltaf rétt fyrir sér að þeirra mati og hefur ítrekað hunsað dóma frá mannréttindadómstól í Evrópu. Noregur er að brjóta svo margt, alþjóðlegar samþykktir, fjölskyldur sundrast og mikil sorg og erfiðleikar fylgja svona málum og þess vegna erum við að biðja ykkur um hjálp. Við vitum að þrýstingur frá fjöldanum er alltaf sterkastur ásamt sannleikanum. Áætlunin er að safna undirskriftum og afhenda síðan réttum aðilum, með vonina að leiðarljósi.
Hjálpið okkur að koma börnunum heim til sín aftur, þar sem pabbinn bíður með stóran faðm og þau fái að kynnist fjölskyldunni sinni aftur.
SAMAN ERUM VIÐ STERK
Með yndislegri þökk, f.h. fjölskyldunnar
Erna Ingólfsdóttir
På norsk
Utfordre islandske myndigheter til å gripe inn i barnevernet i Norge
https://www.facebook.com/borninheim/
Vi som jobber for dette nettstedet ber deg om hjelp. Vi setter pris på at du klikker Like og deler dette nettstedet og skriv til oss hvis du har noe på hjertet, til sammen  kan vi helpe hverandre. Du kan også dele dine egne erfaringer her om du ønsker. Hvorfor vi åpner dette nettstedet, som tittelen sier: til å presse islandske myndigheter å kjempe denne kampen mot det norske barnevernet.
I høst har det gått 3 år siden barna ble tatt fra sin far, en jente som er nå 8 år gammel og 7 år gammel gutt. Folk fra barnevernet og politiet tok barna fra barnehagen og brakte de i to forskjellige fosterhjem. Så vart barnas far hentet av politiet og tatt med til avhør, vår bror. Grunnen til alt dette var at jenta sa i barnehagen ,,pappa har slått meg ,, Han ble aldri spurt hvorfor jenta sa så eller hvordan jenta var daglig, og hvis alt var sant som hun sa. Barna ble bare tatt uten videre etterforskning. Samme dag de vart henta bar det rett til sykehuset til full kroppslige undersøkelse samt rønken, selvsagt fant de ikke noe form for at barna har blitt slått, vår bror mishandler ikke sine barn. Siden da har det vært tre rettssaker. Jeg og min søster har reist til Norge for å bistå vår bror i retten for å få tilbake barna uten hell. Vi har forsøkt å fortelle dem at det jenta sier av og til ikke er helt sant, vi vet dette av erfaring når vi har vert sammen. Vi har trulig snakket med alle instanser, advokater og departementer som behandler slike sake uten å få den hjelpen som vi trenger. Vi har også snakket med media på Island som har vist interesse for denne saken, jeg skrev en artikkel i Morgunblaðið (Islands største avis) og vart også intervjuet på TV angående barnevernet i Norge.
Med åpningen av denne siden ønsker vi enda mer oppmerksomhet til dette problemet. Vi vil ikke gi opp og er ikke i nærheten av å stoppe!
For å avklare dette spørsmålet fullt ut hvorfor vi vite at vår bror er uskyldig, er at jenta har en alvorlig forstyrrelse. Lidelsen er preget slik at hun er svært følsom for om noen tar i henne og da kommer det gjerne frem av henne at noen har slått eller skadet henne. Denne forstyrrelsen forekommer på mange måter, hun er følsom for støy, materialene i klær og er veldig hårsår og ville sjelden børste  håret sitt. Hun har også vanskelig for å spise, mye av teksturen av maten utgjorde brekninger. Så det er mye som setter henne ut av balanse.
Eksempel på dette: når familien var med oss i 6 måneder her på Island sa hun gjentatte ganger at vi slo henne, skadet henne, med mere. Hun løp mellom oss og klaget over at de andre hadde vert slem mot henne, uten at dette hadde hendt. Det samme sier min søster og hennes familie.
Det som kom fram i Tingretten i Norge som vi alle trodde ville nå endre saken, der sier jentas fostermor (der jenta en er i dag) gråtende at jenta hadde sagt at hun hadde slått henne flere ganger og at fosterfar hadde det også, så vår elskede jente er ikke alltid sannhet sann. Men tross for disse fakta blir barnets far ikke trudd!  Utsagn fra barnevernet I Norge  "Trulig har han slått sine barn  gjentatte ganger". Saken ble dømt uten videre bevis barnevernet beholder barna!
Slik står saken i dag,  han får se sine barn 2 ganger i året 2 timer hver gang. Barna er i separate fosterhjem og søsknene møtets svært sjelden. Han får ikke ringe dem eller de ham, ikke på bursdager, jul eller et annet tidspunkt. Ingen i hans familie får se barna, selv ikke eldre søsken. Vi kan sende brev og gaver, men dette er den eneste kommunikasjonen vi har hatt med barna i nesten tre år. Jeg har fått lov til at ringe til gutten par ganger, men hver gang er det problem fra fostermorens sin side. Så blir vår bror dømt til en måned i fengsel pluss erstatning til barna som sikkert gjør det vanskeligere å få barna tilbake.
Dette er en tragedie, men dessverre ikke den eneste, hundrevis av barn i Norge blir tatt fra sine foreldre får det minste ting, ting som her på Island vil i mange tilfeller løse i samarbeid med foreldrene. Løsningen i det norske barnevernet er å fjerne barn fra sine hjem og plassere dem i fosterhjem. Mange land har vært i konflikt med Norge ut av barnevernet, men Norge har alltid rett i sine mening, og har gjentatte ganger ignorert dommer fra Menneskerettighetsdomstolen i Europa. Norge bryter så mange internasjonale beslutninger, splitter familier og lager bare sorg og vanskeligheter på grunn av sine besluttinger, derfor ber vi om din hjelp. Vi vet at press fra oss alle er alltid sterkest sammen med sannheten. Planen er å samle underskrifter, klik like, og del historier på denne siden, og deretter blir underskriftene levert til de rette personer.
Hjelp oss å bringe barna tilbake til sine hjem, der far venter med store armer og de kan bli kjent med familien igjen.
TIL SAMMEN ER VI STERKE  
På forhand hjertelig takk på vegne av familijen  
Erna Ingólfsdóttir                                                
In English
Challenge the icelandic authorities to intervene in child protection in Norway
https://www.facebook.com/borninheim/
We who work for this site are asking for your help. We appreciate that you click like and share this website and write to us if you have something on your mind, together we can help each other. You can also share your own experiences here. Why we open this site, as the title says, to push the Icelandic authorities to fight this battle against the Norwegian child welfare.
This autumn it's been three years since the children were taken from their father, a girl who is now 8 years old and 7 year old boy. People from the CPS and the police came and took these children from daycare and put them in two different foster homes. The children's father were picked up by police and taken in for questioning, our brother. The reason for all this was that one day in daycare the girl said ,,dad beats me,, He was never told why the girl had said what she said. They didn't find out how the girl behaved on a daily basis and if everything was true as she said. The children were only taken without further investigation. The same day, they were taken straight to the hospital for a full body examination and x-rays, but of course, they found nothing to prove that the children had been beaten, our brother never mistreated his children. Since then there have been three court cases. Me and my sister have traveled to Norway to assist our brother in court in hope to get the children home, but without luck. We have tried to tell them that the girl sometimes says things that is not entirely true, we know this from first hand experience. We talked to all the agencies, lawyers and ministries that deal with such cases, without getting the help that we need. We also spoke with the media in Iceland who have shown interest in this matter. I also wrote an article in Morgunblaðið (Iceland's largest newspaper) and were interviewed on television regarding child protection in Norway.
With this page, we want to spread this problem and bring it to attention. We will not give up and is nowhere near stopping!
To clarify this issue, why we know that our brother is innocent, is that the girl has a serious disturbance. The symptoms of this disorder is that she is very sensitive to anyone touching her and she knows that she would get attention if she said that someone had hurt or hit her. This disorder occurs in many ways, she is sensitive to noise, the materials in clothing, she is very touchy and would rarely brush her hair. She also has difficulty with eating, the different textures of food could lead to vomiting. So there is much that sets her off balance.
One case example: when the family was with us for 6 months here in Iceland, she said repeatedly that we beat her, without this had happened. My sister and her family states the same facts.
These facts emerged in court in Norway, which we all thought would change the case; when the girl's foster mother (where the girl still lives today) says whilst crying that the girl had said that she had beaten her several times and that the foster father had as well. Our beloved girl is not always telling the truth. But despite these facts, the child's father is not being believed! Statements from child welfare in Norway "He beat his children repeatedly". The case was condemned without further evidence and the CPS keeps the children!
This is the case today, he gets to see his children 2 times a year, 2 hours each time. The children live in separate foster homes and they meeting very seldom. He is not allowed to call them, or them him, not even on birthdays, Christmas or any other time. No one in his family is allowed to see the children, not even their older siblings. We can send letters and gifts, but this is the only communication we have had with the children in almost three years. I have been allowed to call the boy a few times, but the foster mother has a problem with that. But now it is a total stop no one in the family can call the boy. Maybe the foster parents have new command from CPS, we don´t know. Then our brother was sentenced to a month in prison plus compensation to the children, which certainly makes it more difficult to get the children back.
This is a tragedy, but unfortunately not the only one, hundreds of children in Norway are taken from their parents for the smallest things, things that could be resolved with a simple agreement with the parents. The Norwegian child welfare thinks the solution is to remove children from their homes and placing them in foster homes. Many countries have been in conflict with Norway out of CPS, but Norway is always right in their opinion and has repeatedly ignored judgments of the Court in Europe. Norway violates many international rules, split families only creates sadness and difficulties due to their decisions, therefore we ask for your help. We know that pressure from us is always strongest along with the truth. The plan is to collect signatures, clicks and stories shared from other people on this page, and then to get the signatures delivered to the right people.
Help us bring the children back to their homes, where fathers are waiting with open arms, ready to be a family again.
BECAUSE TOGETHER WE ARE STRONG
Many thanks on behalf of me and my family.
Erna Ingolfsdottir
Announcement from the administrator of this website

We have closed this petition and we have removed signatories' personal information.

European Union's General Data Protection Regulation (GDPR) requires a legitimate reason for storing personal information and that the information be stored for the shortest time possible.