Bring Back Operation Wanya Tsotsi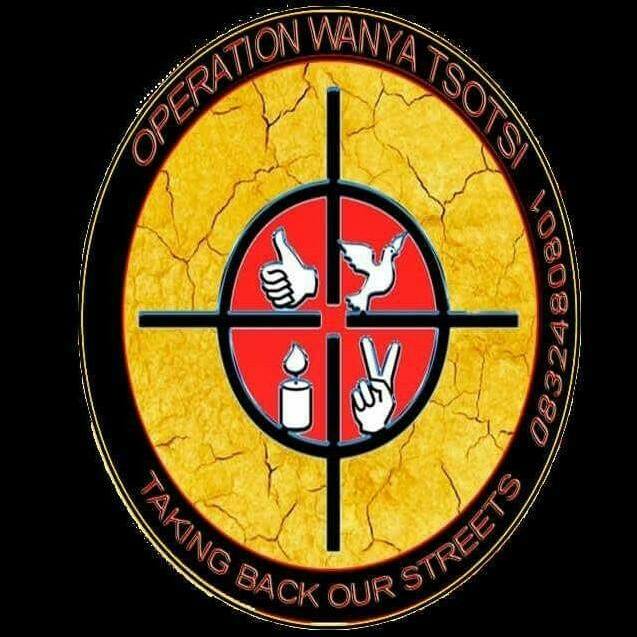 We, the community of Galeshewe gathered at the Arena open space on 08 January 2017 and declares that... We are giving the Premier (Mme Sylvia Lucas) and MEC for Safety (Mme Paulene Williams) seven working days to address our concerns.
1. All charges against members of Operation Wanya Tsotsi must be withdrawn or intervene for the finalisation of these cases.
2. The manufacturing of charges against members of Wanya Tsotsi must come to an end NOW.
3. Colonel Gozo and Colonel van Rensburg at Galeshewe police station must stop harassing members of Operation Wanya Tsotsi.
4.The Police to recognise Operation Wanya Tsotsi as a community crime fighting organisation and that everyone who has signed this petition as a member of Wanya Tsotsi.
5. Police officers to be deployed to work with Operation Wanya Tsotsi permanently.
6. Operation Wanya Tsotsi, The Police and the justice department to work hand in glove in the fight against crime.
This is a Petition of the community of Galeshewe and surrounding areas. We are presenting this petition for the sake of our OWN safety.
Announcement from the administrator of this website

We have closed this petition and we have removed signatories' personal information.

European Union's General Data Protection Regulation (GDPR) requires a legitimate reason for storing personal information and that the information be stored for the shortest time possible.