Consular assistance for Ali Aarrass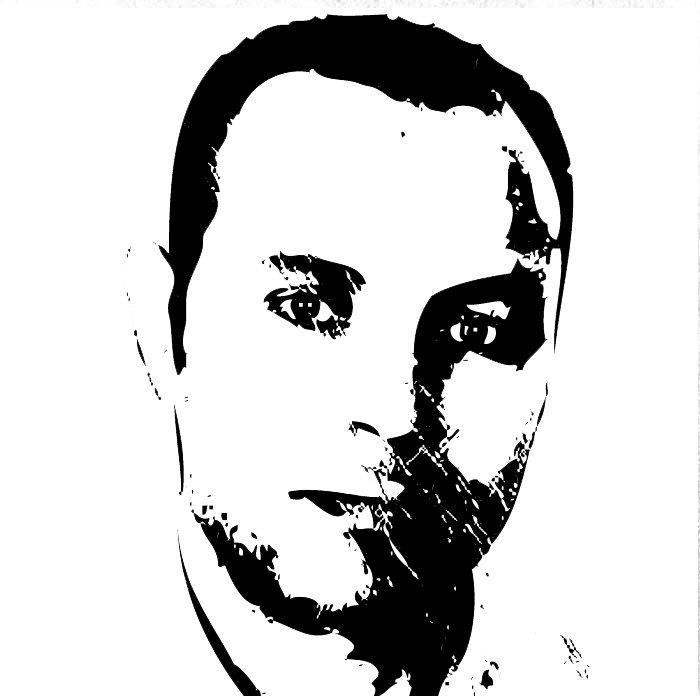 Ali Aarrass is a dual Belgian-Moroccan citizen, unjustly imprisoned for eight years in Morocco following a terrorism conviction based solely on torture evidence.   Ali Aarrass' life was turned upside down on 1 April 2008, when he was arrested in Melilla, the Spanish enclave in Moroccan territory, and transferred to Spain, on
suspicion of belonging to a terrorist network. After a long and careful investigation, the celebrated judge Baltazar Garzon decided there was no case to answer in March 2009. But the Moroccan government demanded the extradition of Ali Aarrass, and this took place on 14 December 2010, over the objections of the UN High Commission on Human Rights. Under horrendous torture inflicted in Témara detention centre in Morocco, Ali eventually confessed a crime he had not committed, signing a document in Arabic (a language he does not speak). Following a flagrantly unjust trial, he was sentenced to 15 years' imprisonment, reduced to 12 years on appeal.   The Belgian authorities did nothing to prevent this illegal extradition to a country known to practice torture. They refused to provide consular assistance to Ali Aarrass. It took an order imposed on foreign minister Didier Reynders by the Brussels court of appeal for the first timid steps towards meeting him to be carried out. Recently, Morocco has refused to allow these visits, and Reynders has not protested, despite the clear right of the Belgian consulate to visit a citizen in prison.  
On 10 October 2016, Ali was transferred without warning from Salé prison to Tiflet 2, where he has been placed under a strict regime, with no reasons given and without a formal, contestable administrative decision being notified. Conditions of detention are extremely harsh: he is confined for 23 or 24 hours a day in a tiny cell with no bed, he is not fed properly and faces malnutrition, he can shower only once a week, he may not speak with other prisoners and contact with his family is limited to a weekly five-minute phone call.   Once more we call on the foreign minister to intervene for Ali, detained for over eight years, still waiting for a response to his 3-year-old request to the Moroccan appeal court. Ali a Belgian citizen forgotten by his own country, has become an emblem of the debates shaking our societies. His plight cannot continue to be ignored by the Belgian authorities, as has been the case to date. Last year, Mr Reynders was delighted that Belgium was elected to the UN's Human Rights Council. Since then we have waited for him to act, in the face of the terrible injustice suffered by Ali Aarrass, to show that his country is worthy of such a nomination.
More on Ali Aarrass: http://www.freeali.eu/   
The petition has already been signed by: Isabelle Stengers, philosopher, professor at the Free University of Brussels; Christine Delphy, sociologist, researcher at the National Scientific Research Centre (CNRS); Paul Lowenthal, emeritus professor at the Catholic University of Louvain; Alexis Deswaef, advocate at the Brussels Bar and president of the League of Human Rights; Carlos Javier Crespo Garcia, president of the Movement against racism and xenophobia (MRAX); Pierre Galand, president of the World Organisation against Torture (Europe) and president of the European Humanist Federation; Nouria Ouali, lecturer, Free University of Brussels; Sonia Dayan-Herzbrun, sociologist, emerita professor of the Univeristy of Paris Diderot; Zoé Genot, regional Green deputy; Jamal Ikazban, regional Socialist Party deputy; Véronique Clette-Gakuba, researcher, Free Univeristy of Brussels; Jean-Marie Dermagne, advocate, former president of the Bar; David Jamar, sociologist, lecturer at the University of Mons; Laure Rosier-Van Ooteghem, professor, Free University of Brussels; Ralph Coeckelberghs, former general secretary of non-profit group; Zoubida Jellab, municipal councillor; Pierre Piccinin da Prata, editor in chief, Courrier du Maghreb et de l'Orient; Barbara Delcourt, professor, Free University of Brussels; Éric David, emeritus professor of international law, Free University of Brussels; Pierre Tevanian, philosopher; Rokhaya Diallo, journalist and community activist; Maboula Soumahoro, doctor in civilisations of the English-speaking world; Zahra Ali, sociologist, School of Oriental and African studies (London); Josy Dubié, honorary senator; William Henne, author, editor, director; Elli Medeiros, singer, comedian; Patrick Worms, consultant in scientific communications; Jérémie Piolat, author; Malika Hamidi, sociologist, general director of the European Muslim Network; Youri Lou Vertongen, PhD student, University Saint Louis Brussels/MLS; Olivier Mukuna, journalist, essayist; Aurore Van Opstal, journalist, inedpendent director; Dyab Abou Jahjah, writer and chronicler at De Standaard; Marianne Sluszny, philosopher, writer, scriptwriter; Chris Den Hond, video film-maker; Xavier Lowenthal, author, editor; Céline Delforge, Brussels Green deputy; Farida Tahar, municipal councillor and anti-racist activist; Christophe Oberlin, doctor, Paris; Gilles Martin, publisher at Aden Editions; Mohamed Ouachen, Brussels artist; Rachida Aziz, entrepreneur and activist; Saïd Bouamama, sociologist; United Front of Immigrants and Working Class Neighbourhoods; Vincent Cornil, director, MRAX; Collective against Islamophobia in Belgium (CCIB); Eric Hulsens, Antidote Editions; Lieven De Cauter, philosopher; Sfia Bouarfa; Pauline Fonsny, film-maker; Sophie Delacollette, comedian and TV/radio story-teller; Robin Delobel, official, Committee for the Abolition of Third World Debt (Belgium); Gia Abrassart, independent journalist, Café Congo; Indigènes de la République party; Monique Mbeka, film-maker; Manu Scordia, illustrator; The Ali Aarrass choir; Julie Jaroszewski, actor and singer; Sarah Klenes, singer and singing teacher; Célia Tranchant; Nordine Saïdi, anti-colonial activist; Brussels Panthers; Nadine Rosa-Rosso, teacher and anti-racist activist; Luk Vervaet, Free Ali committee; Khadija Senhadji, anthropologist.  
Announcement from the administrator of this website

We have closed this petition and we have removed signatories' personal information.

European Union's General Data Protection Regulation (GDPR) requires a legitimate reason for storing personal information and that the information be stored for the shortest time possible.