Da Vučić ućuti, a struka govori!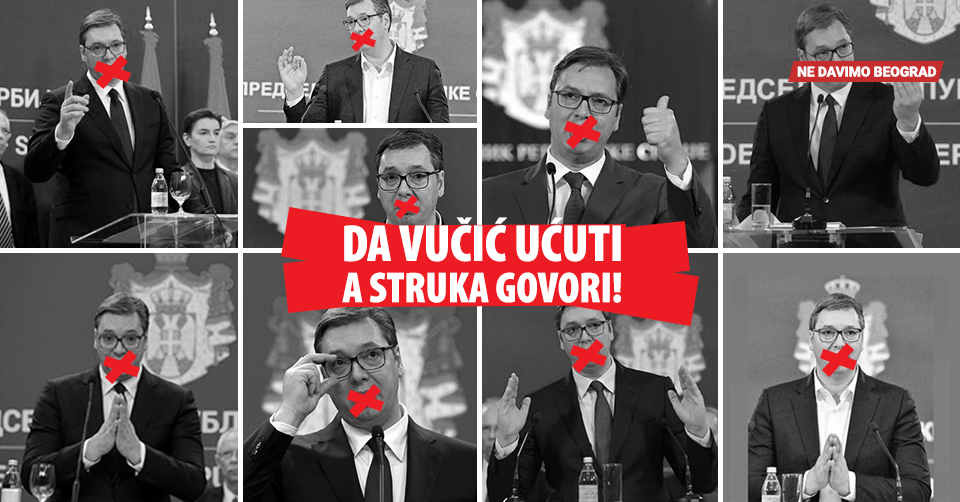 Svi mi dole potpisani protiv smo zloupotrebe pandemije COVID 19 u dnevno političke svrhe, i zahtevamo da se građanima obraćaju stručnjaci sa konkretnim informacijama i preporukama. Ne treba nam svakodnevna Vučićeva dramtizacija, već istina, konkretni podaci i uputstva stručnjaka. Ne želimo da životi ljudi i javno zdravlje građana i građanki Srbije budu poligon za Vučićev rejting.

U svim ozbiljnim zemljama predsednici i premijeri se o problemu pandemije obraćaju umereno i sa namerom da ne šire paniku. Svakodnevnim konferencijama za medije, predsednik Republike Srbije svesno zloupotrebljava svoju funkciju. Umesto njegovih dramatizacija, građanima su potrebne konkretne i nedvosmislene informacije kako da se ponašaju, kako da se zaštite i kako da reše konretne probleme koje svakodnevni život pod izolacijom i karantinom podrazumeva. 


Sign this Petition
By signing, I authorize Ne davimo Beograd to hand over my signature to those who have power on this issue.